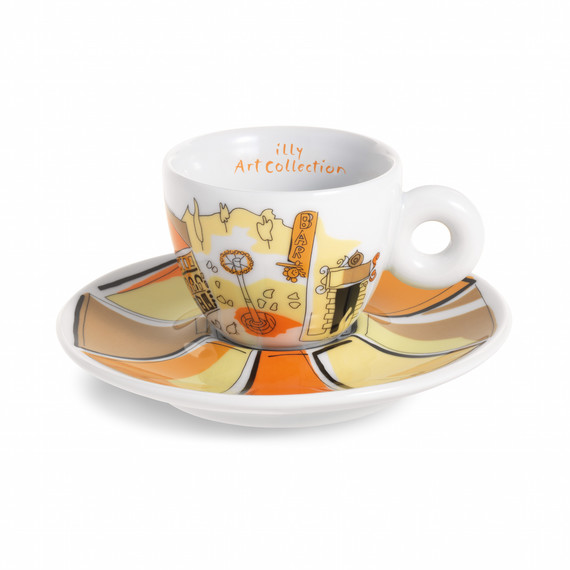 Fashion designer Emilio Pucci's signature patterns aren't just going to be on clothes and accessories any more -- they're also going to be on coffee cups. The Italian designer recently announced a collaboration with espresso company Illy, and the resulting products are simply gorgeous!
Pucci's signature "Cities of the World" prints, which include colorful depictions of Florence, Rome, Milan, New York, Paris and London, were adapted to fit onto Illy coffee cups. The cups and accompanying saucers are bright and cheerful -- just what you need to wake up in the morning.
The collection features three different cup sizes: espresso, cappuccino and mug. You can purchase the gorgeous tableware on the Illy website; prices start at $55 for two cups. If you have a coffee lover in your life, this could just be the perfect holiday gift.
[PERFECT PAIRING: Hard-To-Resist Biscotti Recipes ]