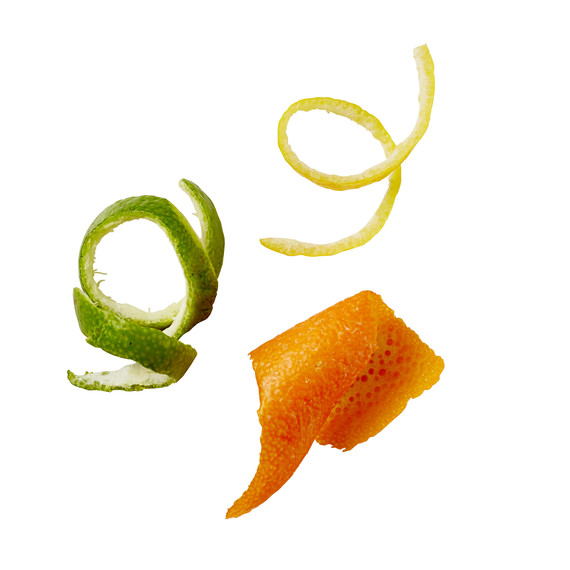 Citrusy
Twisting zest over a fruity drink imparts its oils onto the surface for a pleasant aroma and a slightly bitter edge. A Negroni wouldn't be the same without a strip of orange zest, and a lemon twist is essential to a proper Sazerac.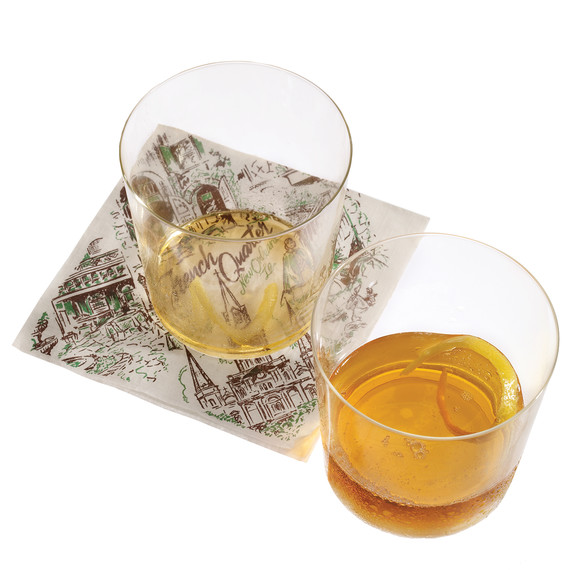 Get the Sazerac Recipe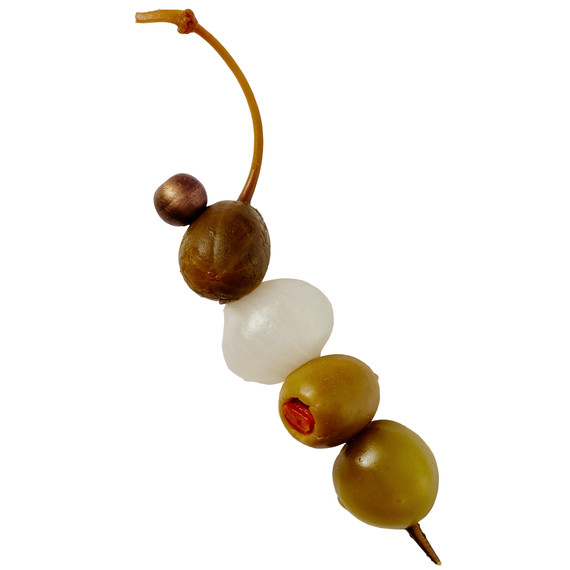 Salty
These briny garnishes lend a savory, lip-smacking bite to martinis. Try caperberries, cocktail onions, stuffed olives, or tomolives.
Get the Martini Recipe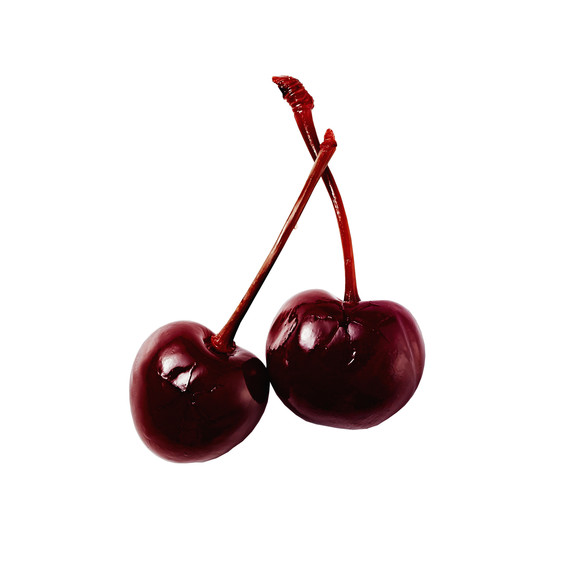 Sweet
Perfect for a Manhattan, old fashioned, or daiquiri. Use bourbon-soaked cherries (shown), or sour ones in syrup -- anything but maraschinos doused in Red Dye #40. We like Jack Rudy bourbon cocktail cherries, available at jackrudycocktailco.com.
Learn how to make a classic Manhattan: