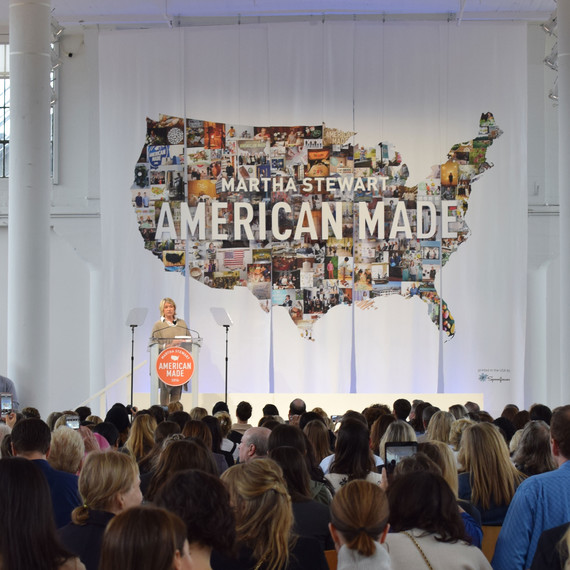 This year's American Made NY Summit began with opening remarks from Martha Stewart herself, who welcomed attendees to a day "full of invaluable discussions," with opportunities to "learn from industry innovators, network with creative entrepreneurs, and discover inspiration and techniques for starting and growing your own business."
Meet the 2015 American Made Winners
Stewart said, "It takes passion to succeed in pursuing this American dream and I look forward year after year to helping others to achieve it."
According to Stewart, "Now is the time, more than ever, to dream," pointing out that small businesses create 63 percent of the new jobs in the United States.
The takeaway from Stewart's opening speech? "Not only do we want to keep the American dream alive, but we want it to thrive." 
See All of Our Previous Winners