Short on kitchen storage space? Cabinets, closets, and drawers overflowing? Keeping your kitchen neat and tidy can be a challenge, but finding the right solutions for storing every kitchen item doesn't have to be difficult. Spend less time digging through drawers for the perfect pan or finding a home for your brand new knife set by following these organizing tips and tricks.
Whether you have a cramped space for cooking or a large, open kitchen perfect for hosting dinner parties and entertaining friends, these storage solutions make the most out of your kitchen by using every inch of space. From stacking and storing to hanging and hiding, take a look at these clever kitchen storage ideas to keep your kitchen functioning to its full potential.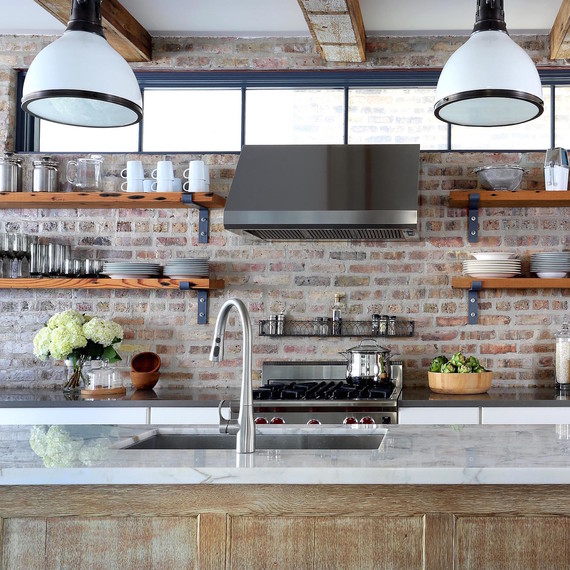 1. Open shelving
Squeeze a little extra storage out of your kitchen by adding height with shelving units. Installing open shelving instead of cabinets is not only an easy and efficient way to hold dishware, but also a trendy option for an open-concept kitchen design.
Image Credit: Normandy Design Build Remodeling
[SKEPTiCAL? 3 Reasons You Should Consider Open Shelving]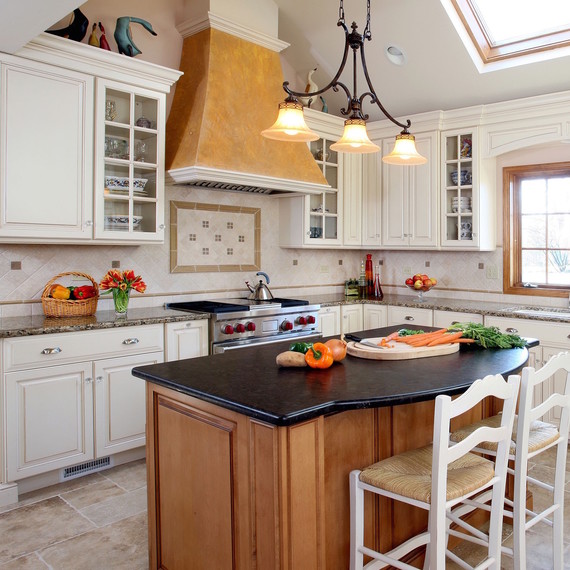 2. Wire and wicker baskets
Stash extra items like fruit, napkins and mail in baskets when organizing a smaller kitchen. Placing wire or wicker baskets on the countertop or in cabinets will bunch objects together and provide easy access to the items you use most.
Image Credit: Normandy Design Build Remodeling
[GET MORE: Kitchen Storage & Organization]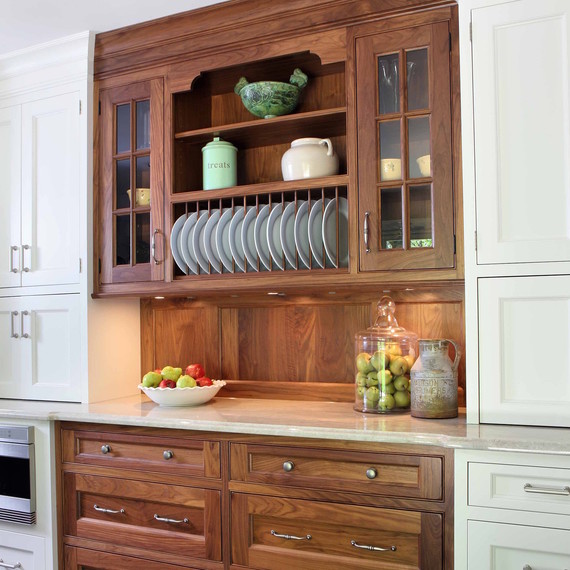 3. Plate rack
Keep your dishes dry and organized without sacrificing countertop space by adding a plate rack to your kitchen. A plate rack within a cabinet or above a countertop is a perfect solution for storing everyday dishes.
Image Credit: Normandy Design Build Remodeling
[TRY THIS: Giving a Plate Rack a Distressed Finish]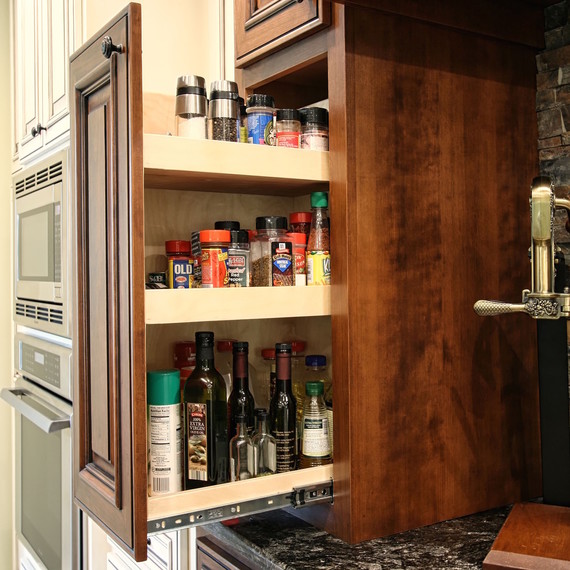 4. Pull-out cabinet rack
Dealing with cramped cabinets and small pantries? Take your kitchen cabinets to the next level by designing your kitchen with a pull-out cabinet for holding spices, utensils or pots and pans. Pull-out drawers and sliding shelves can be custom designed to fit your existing kitchen space.
Image Credit: Walker Woodworking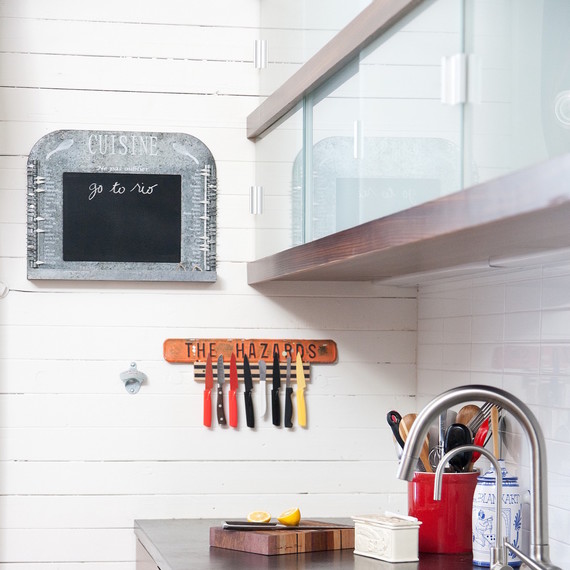 5. Magnetic knife strip
Don't overlook magnets when creating additional storage in your kitchen. Stick a magnetic knife strip on one of your kitchen walls to keep your favorite cooking knives safe, sharp, and easy to reach. You can also get creative and store other utensils on a magnetic holder, like spice jars, large spoons, and pot lids.
Image Credit: Architect Mason Kirby Inc.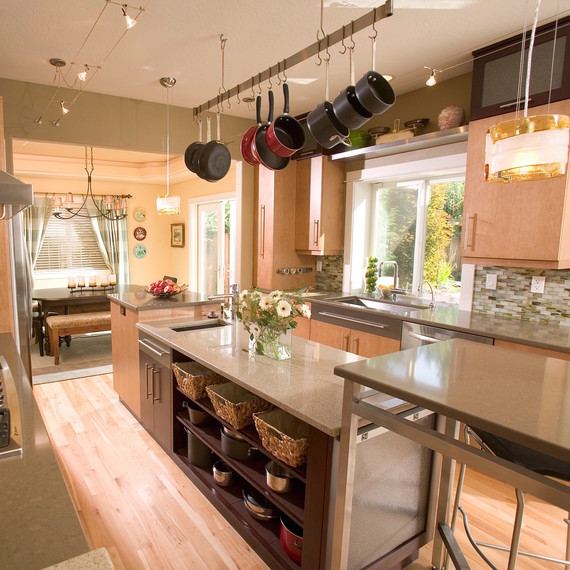 6. Hanging pot rack
If you're running out of room for storing pots and pans, try hanging a pot rack from your ceiling. Functional and affordable, a hanging pot rack is a stylish option for storing your extra cookware.
Image Credit: Neil Kelly
[DIY IT: Making a Pot Rack]