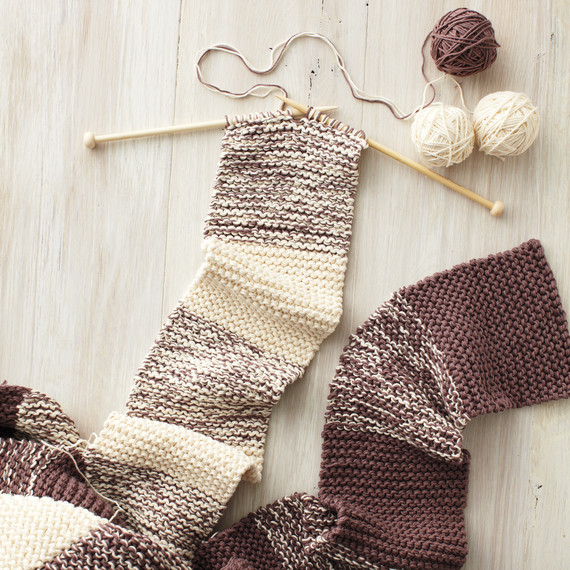 It's no secret that Gilmore Girls is making a highly-anticipated return (stronger than any cup of Luke's hot coffee). The show revival titled, Gilmore Girls: A Year in the Life will be available on Netflix starting November 25. But before you tune in to see the reunion, you'll want to attend the Gilmore Girls Fan Festival happening this weekend — including a reenactment of the knit-a-thon.
This weekend, the sleepy town of Washington Depot, Connecticut, will transform into the fictional town of Stars Hollow, which is all too fitting since it was the source of inspiration for the show's creator, Amy Sherman-Palladino. If you're lucky enough to be in attendance for the festival, you'll experience the ultimate charm of a real life small town. Numerous vendors and shop owners from Washington Depot will participate in the weekend activities. You'll be able to eat like a Gilmore girl, drink coffee like a Gilmore girl, and possibly even run into characters from the show (think Kirk, Ms. Patty, Babette, and so on). There will even be a real-life knit-a-thon (you know, just like the one that occurred in the show's town center). You can view the full schedule here. However, being the crafty people that we are, we happen to be extremely interested in Washington Depot's Knit-a-thon.
[GET INSPIRED: Try One of These Charming 15 Knitting Ideas]
Sound familiar? Think back to past Gilmore Girls episodes and you'll recall a Knit-a-thon. The knitting party itself will take place on Saturday, from 1 to 5 p.m. All the yarn is donated from Red Heart as knitters will able to work their craft under a tent in Town Hall and watch screenings narrated by show's costume supervisor, Valerie Campbell. It's truly going to feel like a scene from the show.
Of course, even if you won't be in attendance for this year's festival, you can pick up your needles and host your very own knit-a-thon while binge-watching Gilmore Girls episodes in your own living room. May we suggest a knit pouch to store all your girly necessities inside?