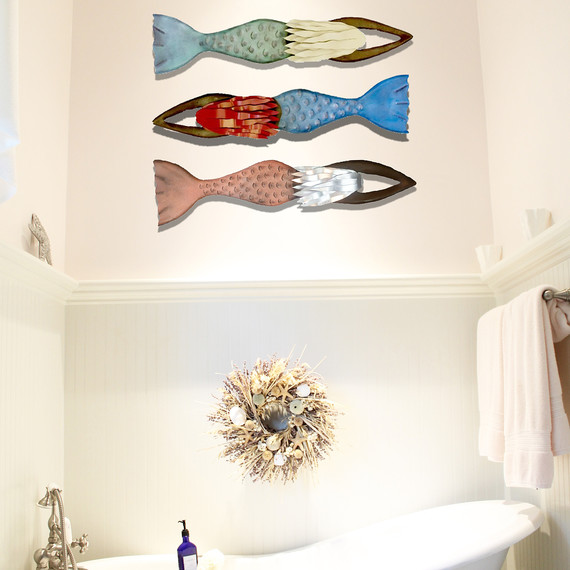 What has changed since Iron Fish Gallery was named an American Made winner?
What I've realized is that when you get associated with an icon like Martha Stewart that association sticks. I think that everyone assumes that Martha and I text and hang out from time to time in between the American Made summit. I get a lot of "how's Martha?" but with no jest. I think Martha needs to text me a joke or something once(843-298-1916) so that everyone a fun answer.
How did you find your passion? When did you know it was time to turn it into a business?
I think the passion finds us which leads to the question of knowing how to turn your passion into a business. If your every thought is "how do I turn what I love to do into a business", it's time.
How do you keep a work/life balance? This is something that a lot of budding entrepreneurs worry about.
GREAT QUESTION! And one I struggle with constantly. Number one, I did not know I was a workaholic until I got married so marriage saved me in that sense. I try to listen to my body. If you're feeling aches and pains or any other signs of stress, take time for yourself. Ideally one will learn the balance that will help avoid those aches and pains but I'm still learning.
What resources, organizations, groups do you turn to for support?
I glean information from other entrepreneurs via talking, reading, documentaries etc. I get great advice from people who have run fortune 500 businesses and from people who run small 200k and under businesses so don't limit your sources to like kind businesses because business is business for the most part.
What has been the biggest surprise since you started your business?
Getting coverage in national magazines like Coastal Living, Southern Living, Martha Stewart Living, and many more. Attending annual parties hosted by Martha was never in the plans so that's been a pretty big surprise.
[MEET: 2015 American Made Honoree Baiser Beauty]
What keeps you going when you want to give up?
To whom much is given, much is expected. I've worked very hard for my success but ultimately I believe my success is a gift. This belief keeps me working hard in an effort to care for and honor my gift.
What is the one thing you would tell somebody trying to start their own business?
Failure is not taking a risk. Stay focused, be patient and honest, work hard, take care of your employees, and as I said earlier, be prepared to ignore naysayers and people who can't see your vision.
[READY TO START? Tips for Starting a Business]
Any additional thoughts?
Success does not refer solely to monetary gain.. I know many wealthy people with thriving businesses who are miserable people so how can that be deemed successful? Be sure that you find emotional satisfaction with your career choice. People who find this are truly successful.