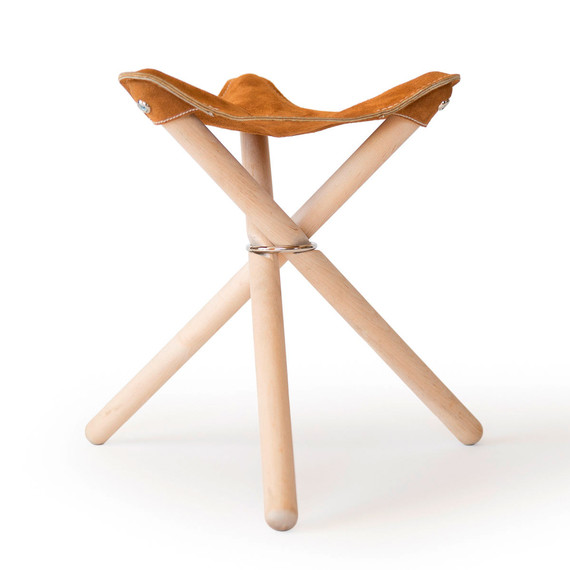 What has changed since Kalon was named an American Made winner?
There has been a broader interest and recognition of us in the US media and design community.
How did you find your passion? When did you know it was time to turn it into a business?
Passion wasn't something that was hard to find. Johann and I have it in abundance. It was hard to focus it though. Getting pregnant was a big motivator for us. Knowing we would have someone else to care for besides ourselves. That was a real 'time to get serious' moment.
[SEE MORE: Kalon Studio's American Made Sustainable and Functional Furniture]
What was the hardest part about starting your own business?
The starting was easy. The realization that there was something to start wasn't obvious to us. Someone else had to point it out to us. After that, I think the hardest part is the stamina to keep going.
How do you keep a work/life balance? This is something that a lot of budding entrepreneurs worry about.
You have to love what you do and it has to feed back into your broader sense of your lifestyle. I think there is very little misconception out there about how much work is required to run a business. But, there is an unbelievable reward in being able to curate what you do to fit with your particular vision for your life and work. Nothing competes with that.
What resources, organizations, groups do you turn to for support?
Other creative entrepreneurs, mostly women. I love how many women business owners are out there. It blows my mind. It feel incredibly fortunate to be doing what I'm doing in this day and age.
What has been the biggest surprise since you started your business?
How difficult it is to produce finished goods in the United States due to the dismal state of the American manufacturing industry. It's a mindset issue more than anything else. I think this is something very few people truly understand.
What keeps you going when you want to give up?
I am a seriously hopeful and driven person. It doesn't take much to spark those for me.