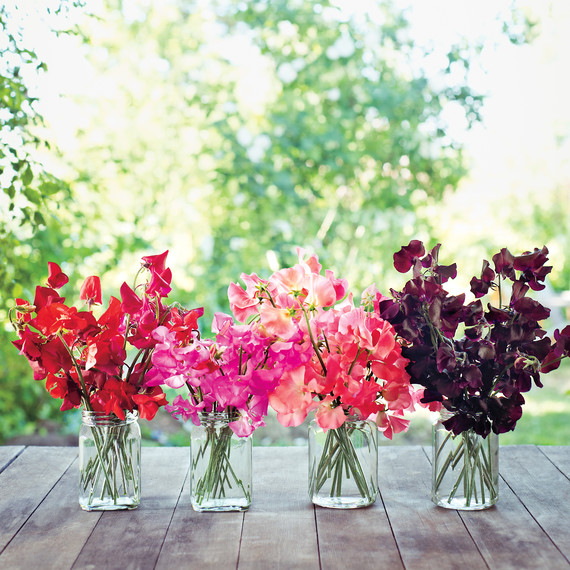 What has changed since Floret was named an American Made winner?
So much changed in so many amazing ways. Winning the American Made award opened new doors for me and really helped to catapult my longtime dream of offering a curated collection of specialty flower seeds. In our first full year of sales for Floret Seeds, we exceeded our sales goals and actually sold out of most of the varieties we offered. I am also thrilled to share that I authored my first book about flowers. Floret Farm's Cut Flower Garden: Grow, Harvest and Arrange Seasonal Blooms will be published by Chronicle Books in February 2017. Through these recent projects, I've refocused my business to provide specialized information, tools and resources for growing seasonal cut flowers.
How did you find your passion? When did you know it was time to turn it into a business?
Years ago we moved to the Skagit Valley to pursue a slower, simpler and more intentional lifestyle for our little family. Tucked among the many vegetables in our huge garden was a double row of sweet peas that we planted in honor of my great grandmother. When the first flush of sweet peas bloomed, I shared some of the garden bounty with friends and family. When I saw the tearful reaction of those that received my flowers, I knew instantly I had found my calling. Even since those early days, I'm continuously amazed by the emotional power of flowers. They have an incredible ability to bring joy, provide comfort and rekindle childhood memories for those that receive them.
What was the hardest part about starting your own business?
Hands down the hardest part was thinking I had to do everything myself. I ran myself ragged trying to do it all. It was unhealthy and unsustainable. I finally hired someone part time to help me do the things that, frankly, I wasn't very good at. That relieved a lot of pressure and finally allowed me to focus on and excel in the parts of the business that I am really good at. I was happier and my business was healthier as a result. In the years since I have been blessed with the most incredible team that has helped grow Floret into the amazing company it is today.
How do you keep a work/life balance? This is something that a lot of budding entrepreneurs worry about.
Work/life balance is something I still struggle with, especially since our business is based out of our home. For us, it took getting a camper to finally force us to get away from the hustle of our busy life. The camper allows us to escape the farm for a few days every so often, turn off our phones, take in the great outdoors and recharge our batteries.
What is the most valuable piece of advice you've gotten -- in regards to creating/starting your own business?
Another entrepreneur encouraged me to stop hiding behind a logo, product photos or fancy marketing text and instead become the face of my business. She shared with me that her business turned around when she stopped selling "stuff" and instead started selling herself. By letting her customers finally see her, a new and powerful connection was made. I followed her advice and it was soon after that my business really bloomed, too.
[GET MORE: Tips for Starting a Business]
What resources, organizations, groups do you turn to for support?
I am largely self-taught, but in the early years I was able to tap into a network of flower farmers around the country who graciously shared their knowledge about growing flowers. When it comes to business development and marketing, I have learned a lot from Marie Forleo's B-School.
What has been the biggest surprise since you started your business?
I've met some incredible people through this business. Several great friendships started because we followed one another on Instagram. After becoming "flower friends" and later meeting at a workshop or other event, the relationships evolved to become really deep, lasting and meaningful.
[WANT MORE? 6 Martha-Worthy Instagram Accounts That You Should Follow Now]
What keeps you going when you want to give up?
My family. They have been incredibly supportive from the very beginning and I owe so much of Floret's success to them. I often lean on them during tough times, or when I feel like throwing in the towel. They are the best cheerleaders and always encourage me to keep going and follow my dreams.
What is the one thing you would tell somebody trying to start their own business?
You are creating, growing, making or crafting something very special. It is not being done by a laborer in a faraway land, a huge corporation, or a soulless robot — it is made from your hands and with a lot of thought, love and effort. Share that process with your customers. Share yourself. The advice I was given, I also give to others: don't be afraid to be the face of your business.