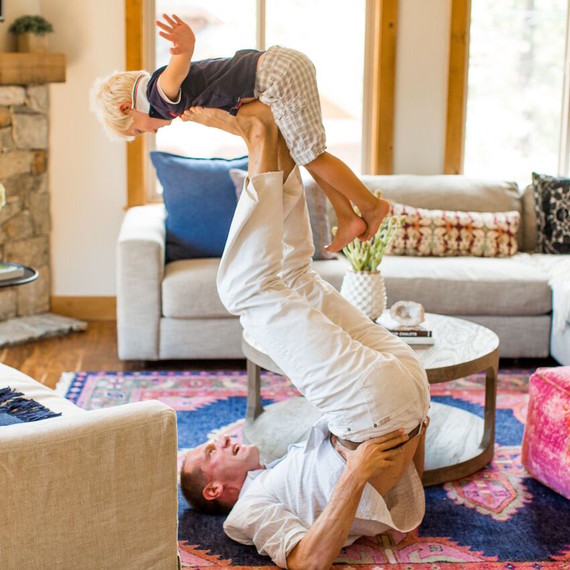 It was important to Valeria Girimonte that her family's vacation home was located in a place with lots of opportunity for sports. From cross-country skiing to mountain biking and horseback riding, the Tahoe Donner area offers a bit of everything, making it the perfect fit for an adventurous family of four. It's a refreshing change of pace from the Silicon Valley suburb of Mountain View where Girimonte, her husband Alexis Bernard, and their two children live most of the year.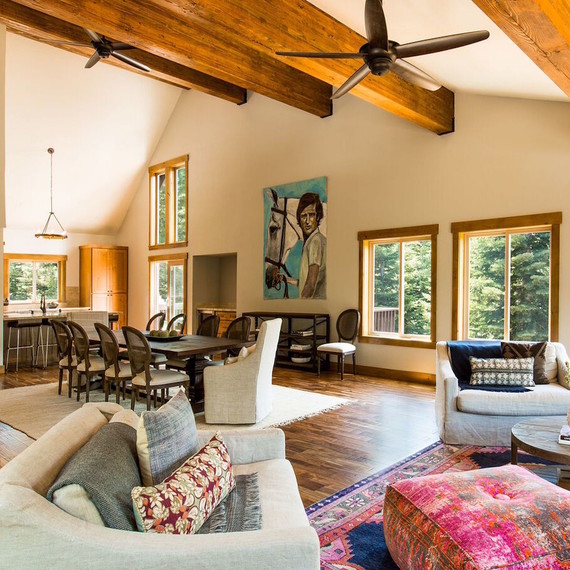 "The minute we came into this living room, we knew it was the house," Bernard remarks. "We like having a big, central place to have friends over." Shining, hardwood floors accentuate the openness of the space while thick, wooden beams emphasize the height of the ceilings. The open floor plan connects the living room to the dining room, giving their two kids plenty of space to run around and play. Natural light flows in through wood-trimmed windows, beckoning the family to go out and enjoy the surrounding forest and hills.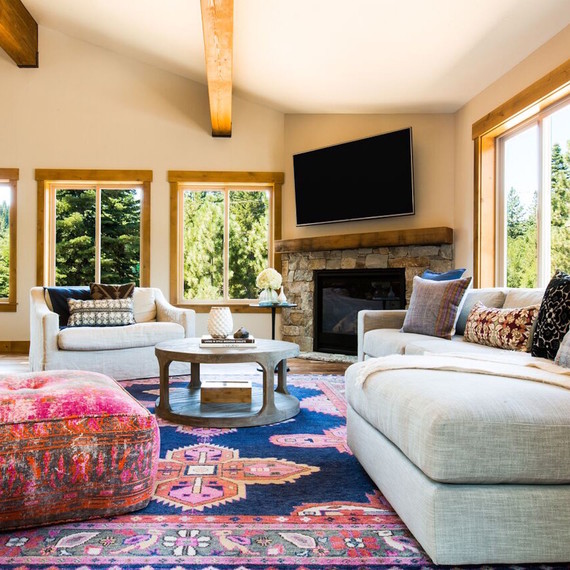 Though Girimonte and Bernard loved the space from the beginning, they knew they needed to make some changes to make it their own. "It was dark brown everywhere," exclaims Girimonte. "Every wall. Even with a gigantic room, dark brown makes you feel a bit claustrophobic and we just wanted to make this place happy."
Vibrant textiles and a bold painting added the perfect amount of bright color to the natural tones in the large, open space. The stone hearth fireplace is great for cozying up on chilly winter evenings, but by adding colorful textiles, the space was made to feel summer appropriate too.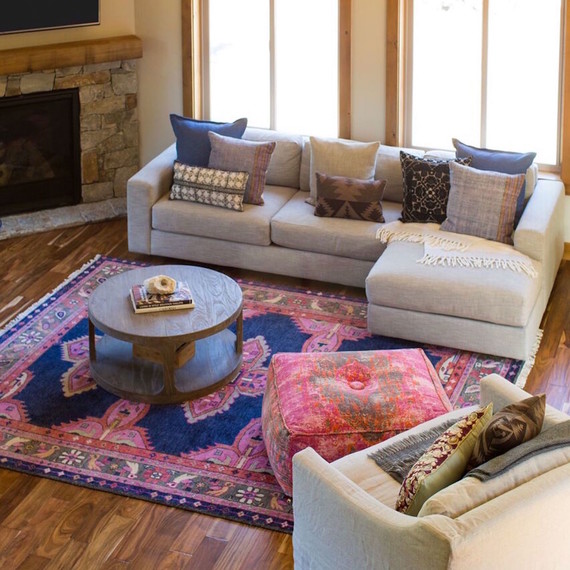 Laurel & Wolf designer Laura Savelli was key in making Valeria's vibrant design dreams come true. First, she introduced a stunning, antique-inspired Persian rug with hints of coral, pink, yellow gold and navy. The rug anchored the living room and set an eclectic tone for the space.
[TRY THIS: 12 Rug Projects to Spruce Up Your Floors]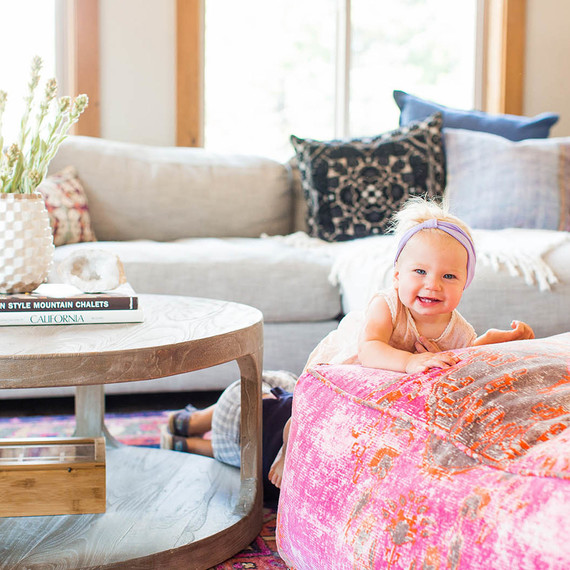 From the linen weave sofa to the aged elm coffee table, natural tones and materials play off the rustic architectural elements in the space. To add some color, Savelli incorporated a variety of textured cushions, including a fuchsia-toned ottoman. Because it was designed with a baby in mind, the home didn't need any extra kid-proofing later on. The space is filled with soft edges and areas that are perfect for children to play.
[MAKE YOUR OWN: Handmade Pillows]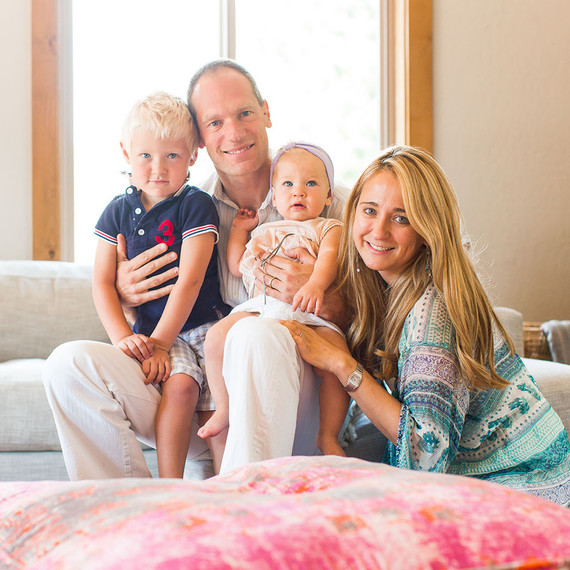 What's the family's favorite part of the redesign? "It's easy to live in," says Girimonte. "We see our kids playing around the pieces all day. It's warm. It's happy. It's vacation."
Whether they're splashing around the nearby pools with the kids, hitting the slopes in the winter, or drinking wine with good friends, the spacious cabin tucked in the trees of Tahoe is the perfect place to come home to.