Once you master the Perfect Caesar Salad, feel free to experiment with the ingredients. The bright, zingy dressing goes well with all kinds of greens, so take the classic dish beyond romaine and try earthy kale or pleasantly bitter escarole. Whichever variety you choose, just make sure the greens are clean, crisp, and dry so that the dressing really adheres to the leaves. You can also use different types of bread for the garlicky croutons or go gluten-free and add toasted nuts instead. Start with the two recipes below, then let your salad imagination run wild!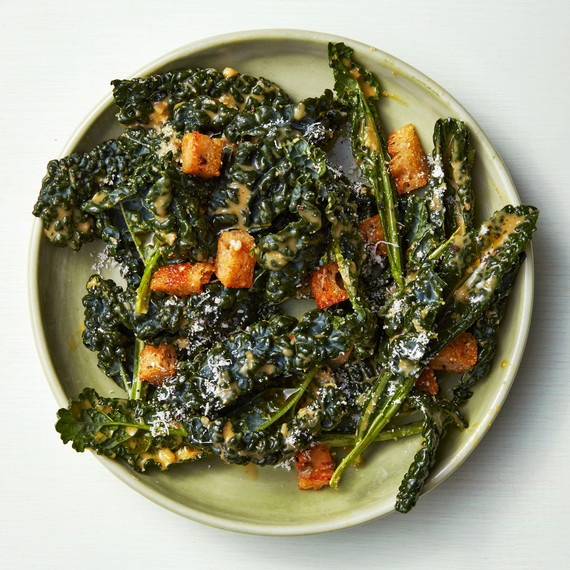 Kale Caesar with Rye Croutons
Remove tough stems and center ribs from a large bunch of lacinato kale, then tear the leaves into 2-inch pieces. Instead of the rustic Italian loaf, go for Jewish rye croutons.
Get the Kale Caesar with Rye Croutons Recipe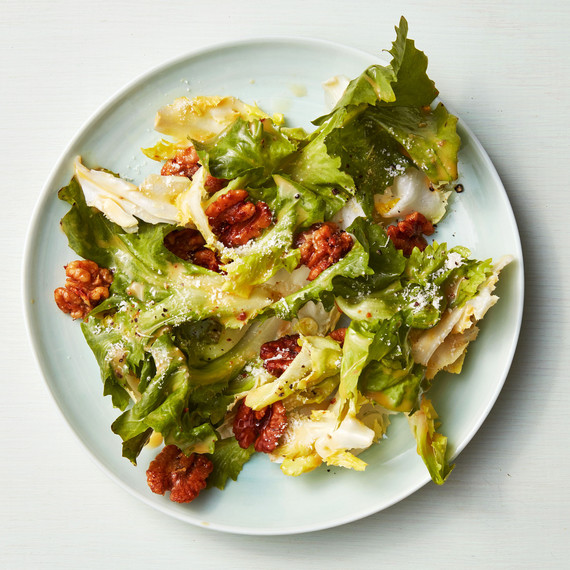 Escarole Caesar with Walnuts
Separate the leaves of 1 head of escarole; tear into bite-size pieces. Replace the rustic Italian loaf with 1 1/2 cups walnut halves. Toss with melted butter; omit the olive oil. (The nuts are already high in fat, so you don't need the oil.)
Get the Escarole Caesar with Walnuts Recipe