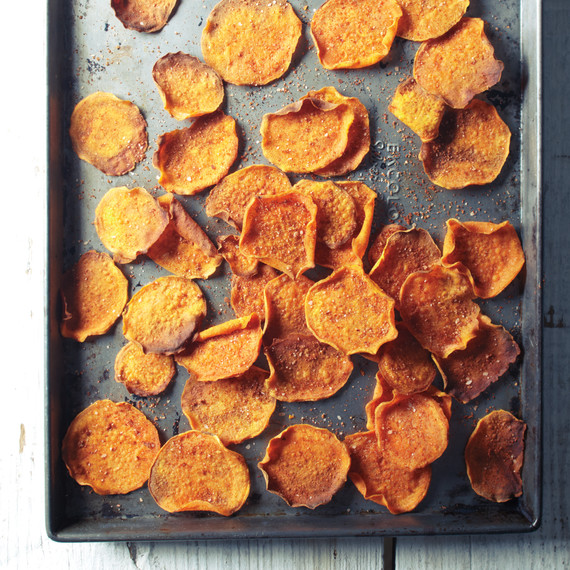 There's at least one in every family -- allergies notwithstanding: Picky eaters who turn their noses up at the mere sight of a particular food or dish, or many different foods and dishes. In my family, it's my six-year-old daughter whose sweet tooth overtakes her every impulse at mealtimes. It used to be that all she would eat for dinner was macaroni and cheese (and not even the homemade kind, but the stuff that comes out of a box) until I stopped buying it. Then she would eat only the pasta off a plate that also included a protein, such as chicken or fish, but still beg for dessert every night (another ritual I banished by reserving it for weekends or special occasions only, until they got used to not having it.) But picky eaters needn't rule the family dinner table.

Of course, I'm lucky to have another child who will eat just about anything I put in front of him. He's motivated both by a desire to feel more grown up and a genuinely adventurous palate. This nine-year-old boy craves olives, octopus, and onion-flecked bread. So, while I wait, hopefully, for my picky eater to follow in her brother's epicurean footsteps, I've found a few ways to tickle her taste buds.
Sweet Potatoes
If it's hard to get a kid to eat anything that comes out of the ground vs. a box or a bag, why not start with something that has the word "sweet" right in its name? Among their many virtues -- they're great sources of beta-carotene, Vitamin C, and potassium -- sweet potatoes are an easy sell to even picky eaters. They're versatile and can be cooked or baked in a variety of ways that play up or down their sweetness. If your kids love chips, this recipe for Baked Sweet Potato Chips will win them over. If they adores fries, try these.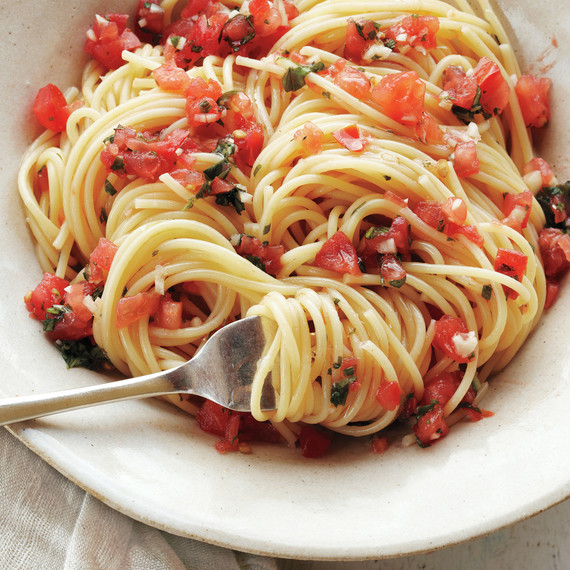 Tomatoes
If the sauce on pizza is the only avenue to getting your kids to eat "vegetables", then you're both missing out. My sweet-toothed daughter happens to love tomatoes in every incarnation so they're an easy win in my household. Most kids like pasta, so you can use this Pasta with Fresh Tomato Sauce recipe as an excuse to work some fresh tomatoes into your family's menu. Tomatoes are a great anti-oxidant; full of Vitamin C and lycopene. Plus, in late summer when they're at their peak, the sweet taste of local tomatoes is irresistible.
And don't forget canned tomatoes for pasta, pasta casseroles, soup and so much more!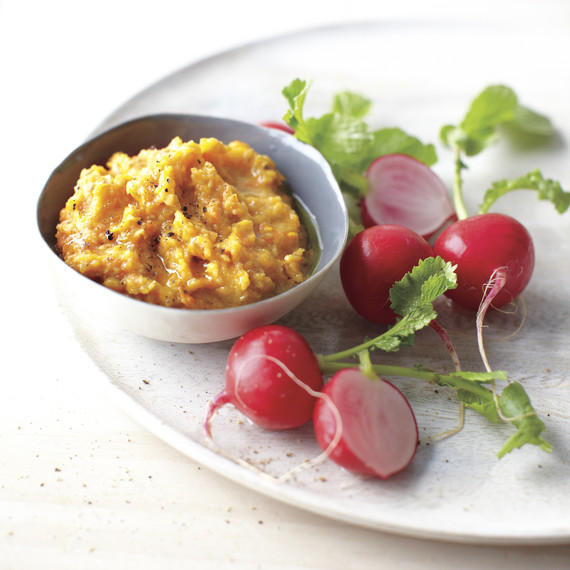 Bell Peppers
If there is one favorite after-school snack in my house, it's bell peppers. Cut up and served plain (or along with a few celery sticks) or dipped in hummus or salsa -- they make my kids happy when they come home from school with growling tummies. They're crunchy, sweet, and come in a variety of appealing colors that even a staunch veggie-cynic can't resist. I'm usually reluctant to go off-script (if it's not broken, don't fix it) but this Roasted Sweet Pepper and Chickpea Dip pleases even my picky eater's palate. I love knowing she's getting more carotenoids in her diet; she likes that they're "juicy" and "red."
Try bell peppers, red or yellow or green, cooked as well as raw. Stuffed with polenta, they are sweet and the filling bland or cheesy, or as the 'hole' for egg in a hole.