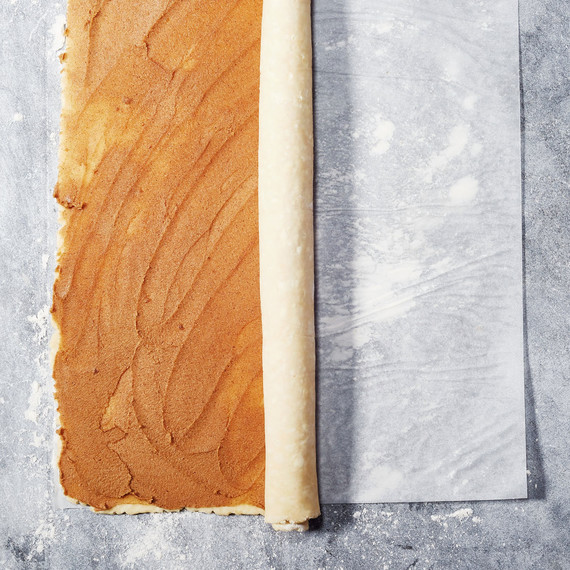 1. We prefer to roll out dough on lightly floured parchment, especially for large pieces, as here: It reduces sticking and makes everything easier to move to the refrigerator. For the pinwheels, roll out a disk of dough into a 12-by-16-inch rectangle; spread it evenly with cinnamon-brown sugar butter. Starting at a long edge, tightly roll it into a log.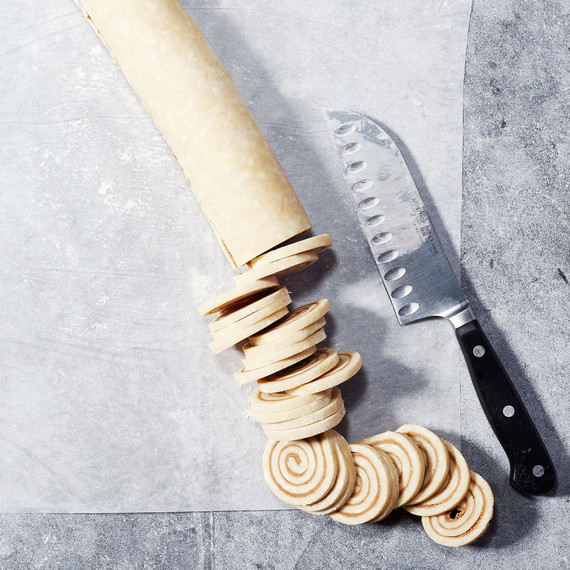 2. Slice the log into 1/4-inch-thick rounds. If the dough starts to flatten out on one side, reshape and return it to the fridge to firm up before finishing.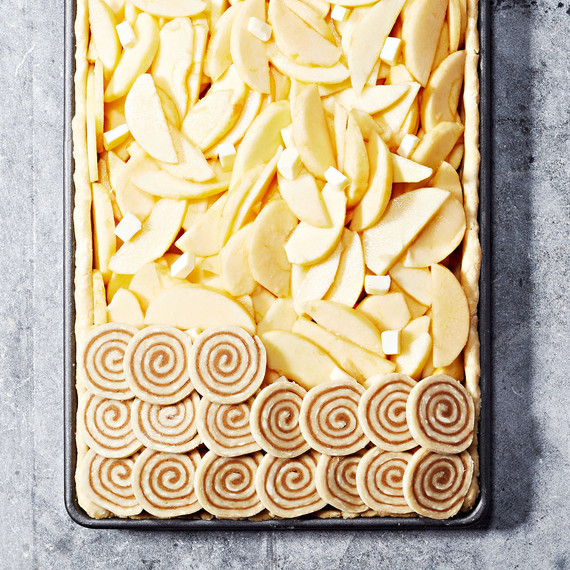 3. Spoon the apple filling into the piecrust. Arrange the cinnamon-swirl rounds over the apples, slightly overlapping them, until they're completely covered.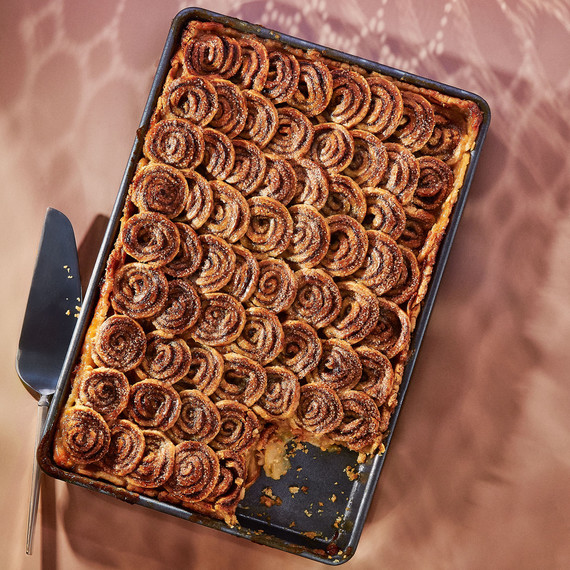 Try This Technique with Our Cinnamon-Swirl Apple Slab Pie Recipe