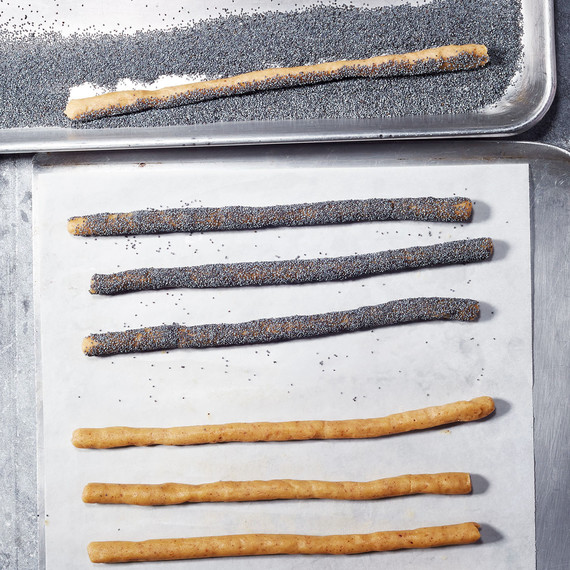 1. After rolling out half the dough and fitting it into a tart pan, divide the rest of the dough into 8 equal pieces. Roll each into a rope, about 1/2 inch thick and 10 inches long. This dough is very soft, so pop it back in the fridge to firm up if it gets too sticky to work with. Pour poppy seeds onto a rimmed baking sheet, then coat the ropes in seeds.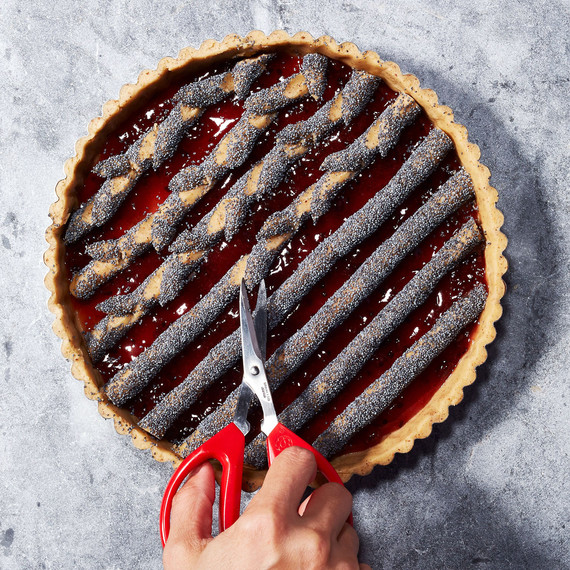 2. Fill the tart with jam, then lay the dough ropes over the top, trimming the ends to fit. Using scissors, make small diagonal snips in the ropes at 1/2-inch intervals, being careful not to cut all the way through.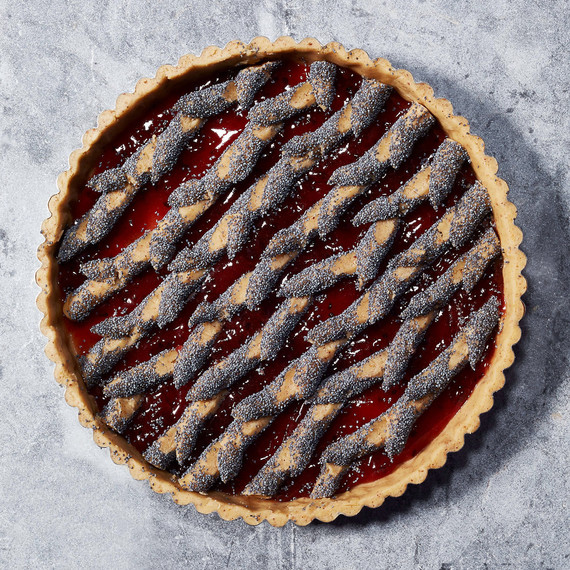 3. Shift the snipped bits to the side to expose bare dough, alternating sides. A slight shift is fine, and there's no need to be exact: There's beauty in the imperfection.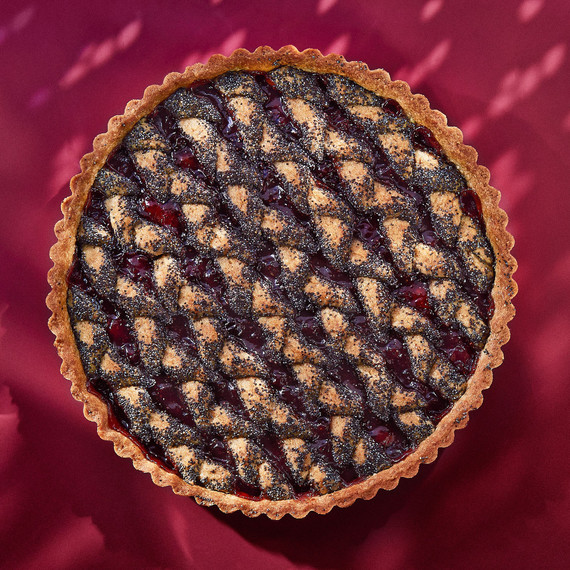 Try This Technique with Our Red-Currant Poppy-Seed Linzer Torte Recipe