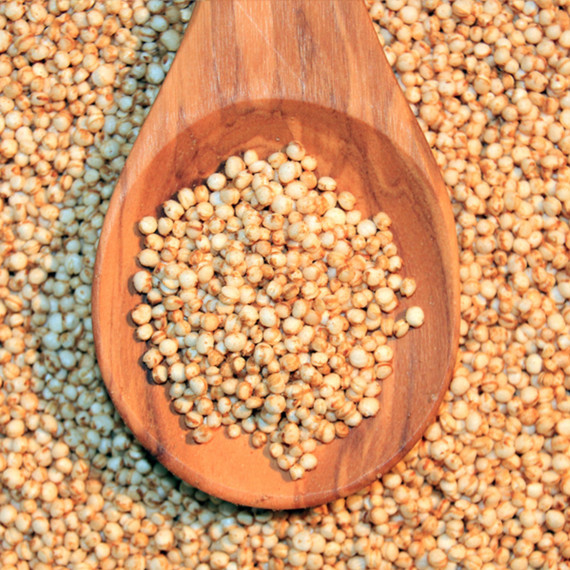 Many Americans may still be trying to nail down the correct pronunciation of quinoa (keen-wah), but that certainly hasn't stopped them from eating their fair share. More than half of the global production, actually. This super seed -- yes it's a seed not a grain -- has long been a staple in the Andes, but we're pretty new to the quinoa game. 
(Try our Favorite Quinoa Recipes)
Thanks to its high nutritional value -- it's a rare, grain-based complete protein and is gluten-free -- quinoa has become a hot commodity. Conumption has risen dramatically: about 7 million pounds of quinoa was imported into the U.S. in 2007, when we first became keen on quinoa. That has grown ten fold, reaching a whopping 70 million pounds by 2013.

 
Currently about 90% of the world's quinoa comes from Peru and Bolivia. As quinoa turns up everywhere, from breakfast to dinner to dessert, and is embraced by everyone from vegans to paleo-enthusiasts, why not have a supply of the grain grown in the U.S.? That's happening, slowly. "It's great to have product available where folks are consuming it," said Tim Schultz, vice president of research and development at Lundberg Family Farms, a California-based company that has been a leader in domestic quinoa production and is aiming to harvest 2 million pounds this year. "You have less food miles on it."


Only around 3,000-5,000 acres of U.S. land is devoted to quinoa production, too low to even show up on an agricultural census. As more U.S. farmers look to growing quinoa, the secret to success will be in finding the right varieties to grow, and the right environments in which to grow them. Washington State University is testing varieties for heat resistance and summer sprouting in its quinoa plots. The plan is for similar trials to continue unfolding throughout the country as the U.S. researchs where is are the best locations for quinoa production.
Watch how to cook delicious, fluffy quinoa: