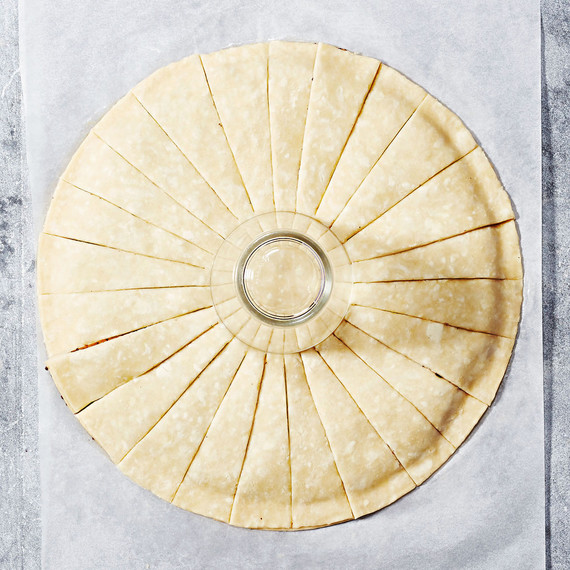 1. The key to this design is to divide the dough evenly into the rays. After filling and sealing the crusts together, put a glass upside-down in the center. (This is merely to make an impression; don't let it cut through the dough.) With the glass still in place, cut the tart into 4 equal sections. Then cut each in half to make 8. Finally, cut each eighth evenly into thirds to create 24 sections total.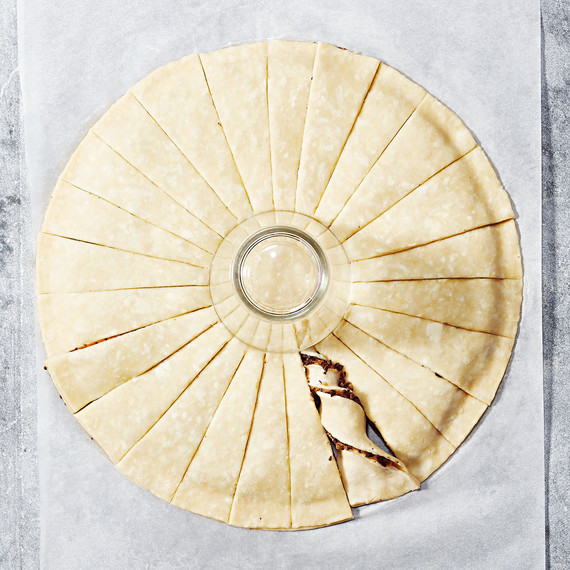 2. Lift a section; twist it three times.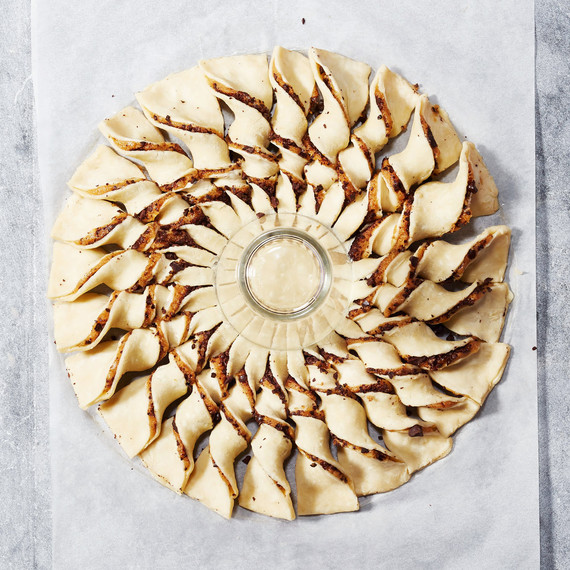 3. Repeat with the remaining sections, making sure you twist all of them in the same direction, with the same tightness of coil. Freezing the dough solid before baking will help it keep its shape in the oven.
Try This Technique with Our Chocolate-Sesame Tarte Soleil Recipe