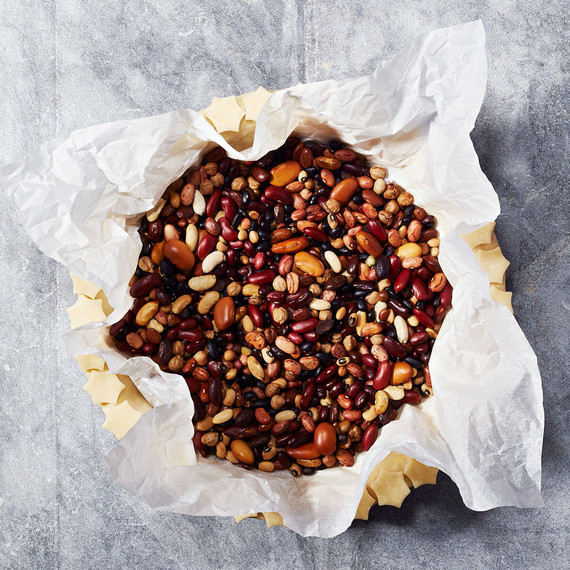 1. To make this design, you'll bake the top and bottom crusts separately, then combine them at the end. For the bottom, roll out a disk of dough; fit it into a pie dish, trimming off the excess. Roll out the second disk; cut it into an 8-inch round. (As a guide, trace around an upside-down cake pan.) Using a small, fluted round cutter, make evenly spaced holes in the dough. (You'll stick the cutouts on the rim of the bottom crust.) Crumple some parchment, then unfold it into the bottom crust; fill it with dried beans before baking both.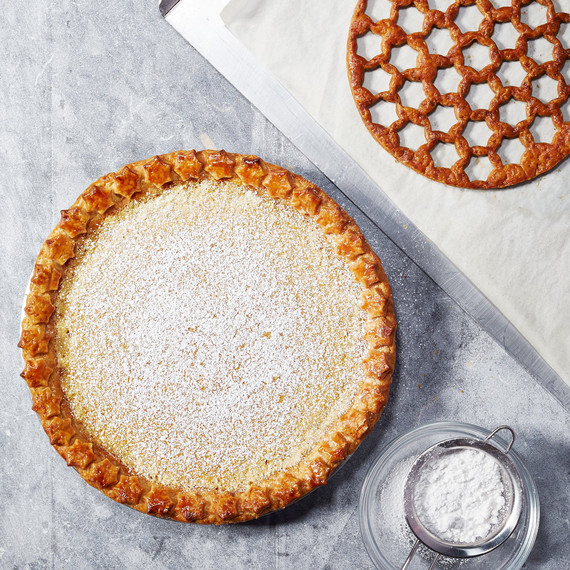 2. Wait for the filling to cool before dusting it with confectioners' sugar, or the sugar may dissolve into the pie.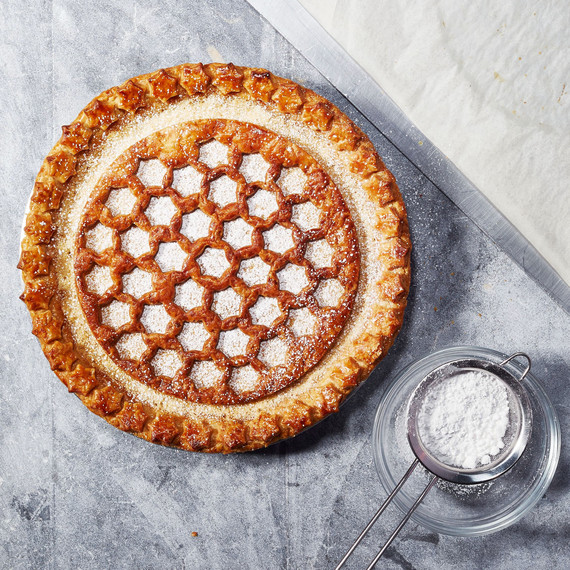 3. Place the finished top crust in the center; don't worry, you can move it a bit to adjust.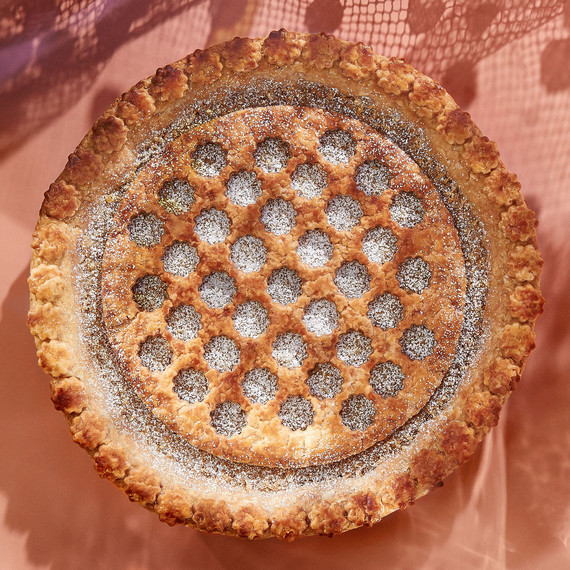 Try This Technique with Our Citrus Chess Pie Recipe