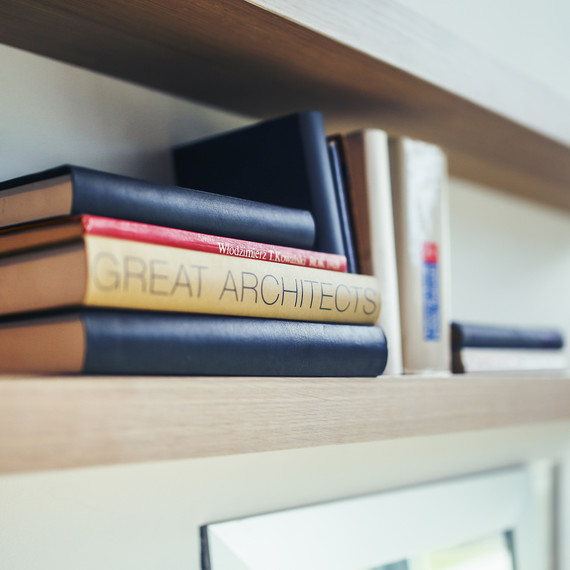 Forever running out of space on your bookshelves? It's a problem every bookworm faces, and one Italian architect created a unique modern house to solve the issue. Check out Andrea Mosca's "Bookshelf House" -- a.k.a. a book lover's dream home!
The lovely house belongs to a family in Paris, according to Inhabitat. To make the most of the small space, Mosca strategically used bookcases as multipurpose aspects of the decor. For example, the huge bookcase that flanks one wall of the living room also doubles as a stair banister. Other bookshelves are used as room dividers and storage units.
[Try This: Colorful Paint Accents for Bookshelves]
In Mosca's own words, "a big bookcase takes shape in the main room to become a functional lifeline which sublimates the existing staircase and finally splits up in isolated elements which bound the office allowing an open intimacy."
The finished product is a sleek, modern interior that's the perfect place to curl up and read one of the many, many books it houses. See all the images on Mosca's website!
[CHECK OUT: Another Modern Home Makeover]