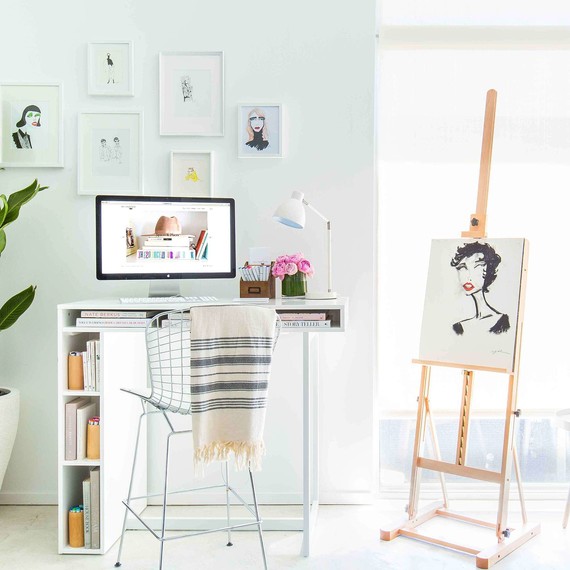 Carly wanted a clean, Cali-inspired look to showcase her work. But since her studio is a live-work space, it also had to be multipurpose.
"When you work from home, you want to be sure the work aspect doesn't feel that apparent so that when people come to your home they don't feel uncomfortable, as if they're entering your workspace," Kuhn says. "I'm of a generation that does everything on a screen -- dating, ordering food, finding a handyman -- so it made sense to me to design my home that way too," Kuhn says.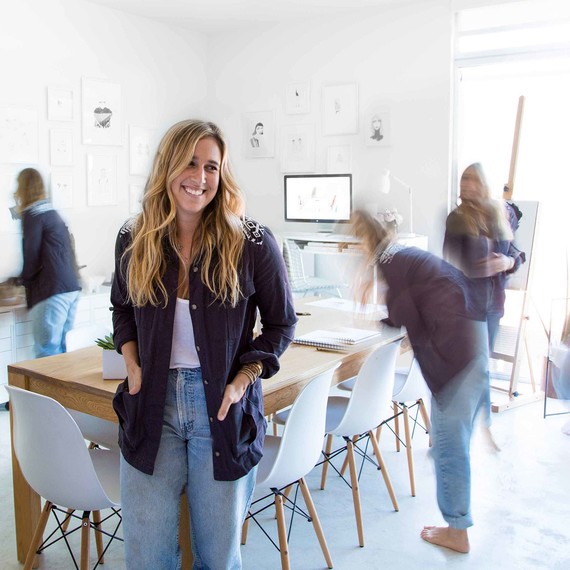 It wasn't hard for the artist to relinquish creative control to a Laurel & Wolf designer."Collaborating is really important to me. As an artist, it can get lonely and you can get up in your head. When you have someone else come in with a fresh set of eyes, it brings a whole new life into the project," Kuhn says.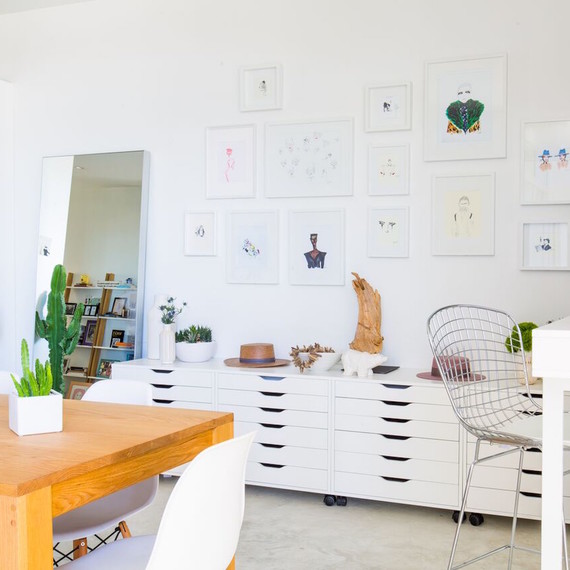 Designer Julian Porcino created a gallery like space, drawing inspiration from Kuhn's monochromatic pieces and bringing color in through Cali-inspired plants. A large scale mirror reflects the bright Cali sunshine, making the space appear even larger. "I need to have light and feel like the space is open in order to feel inspired," Kuhn says.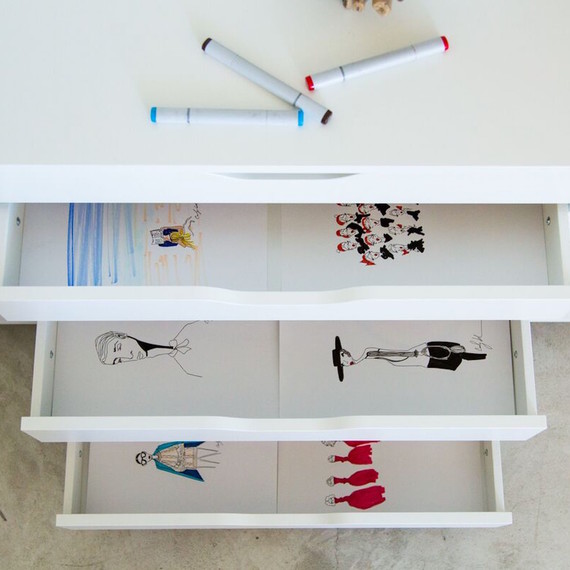 The room's neutral palette keeps the focus on Kuhn's work, which lines an entire wall and is showcased on a large wooden easel. The large dining table doubles as a workspace and a place for Kuhn to entertain and discuss pieces with clients. But when it comes to her favorite element in the room, it's the white flat file units, which house the hundreds of drawings she's produced.
"Those files, this design, it was the final thing that I needed. Having them has made the business for me, it's the final thing that I needed in order to relieve a lot of the stress," Kuhn says.
[SEE MORE: Tips on Decorating with Whites and Neutrals]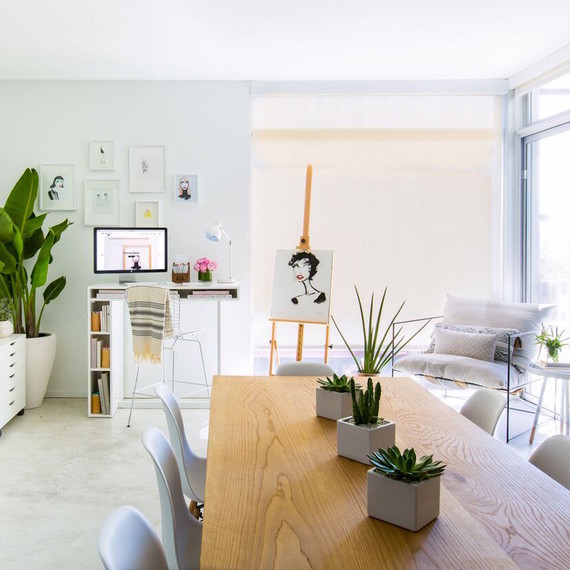 With a newly designed workspace filled with all the necessities, Kuhn finally felt ready to launch her website, where she will eventually sell her illustrations in the form of wallpaper, coasters, and other home goods. But for now, she's simply enjoying settling into her new digs.
"I finally have a place that is not just for work or just for living. It's the perfect place for work, play, eating, drinking, and living."
[STAY INSPIRED: Check Out These Home Office Design Ideas]