Did you know that it's the International Year of Pulses -- aka lentils, beans, dry peas and chickpeas? Legumes are relatively high in protein and amino acids, making them an excellent meat substitute. Plus, beans and peas offer numerous nut-free possibilities for lunches and snacks. But if, as in my family, their stellar reputation doesn't exactly lure your kids to consume them, you might try sneaking them into some of their regular favorites. Dry or canned, beans are available in every grocery store. Here are some ways to win over even the most zealous bean-bashers in your family.
First, try a just a batch of home-cooked beans. The taste and texture are appealing to most palates, especially if you add salt and pepper. Cook up big batches and refrigerate them with their cooking liquid for up to a week, or freeze them for up to a month. Anytime you're short on time, canned beans are great. Look for low- or no-added-salt varieties, packed in BPA-free containers. Add them to salads, or serve with rice for an quick and satisfying supper.
Some other ideas for a pulse-packed menu: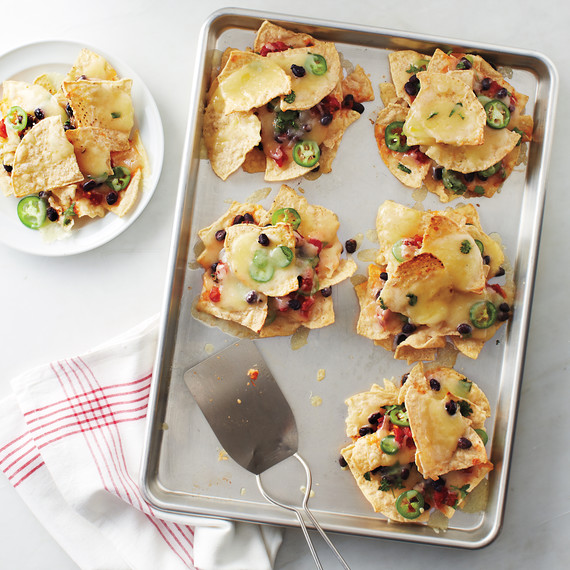 Individual Nachos
What kid doesn't love nachos? You could make a platter for sharing -- a great game-day idea --or try these individual servings, which are more like a meal. This recipe couldn't be easier, and it's another fun and economical way to introduce kids to beans.
Get the Individual Nachos Recipe
Easy Hummus
My nine-year-old son will eat hummus at every meal, and for snacks in between! He likes to dip carrots in his hummus, but you can serve it with just about any raw cut-up vegetables -- red peppers, celery, cucumbers, even broccoli florets -- or pita chips. For a twist, add a little avocado for color and a flavor accent. Another one of his favorite ways to eat hummus is on sandwiches, in place of mayo or mustard. I like that he's getting that much more protein in his lunch; he just likes the taste. For a different-pulse take, try this Lentil Hummus recipe.
Get the Easy Hummus Recipe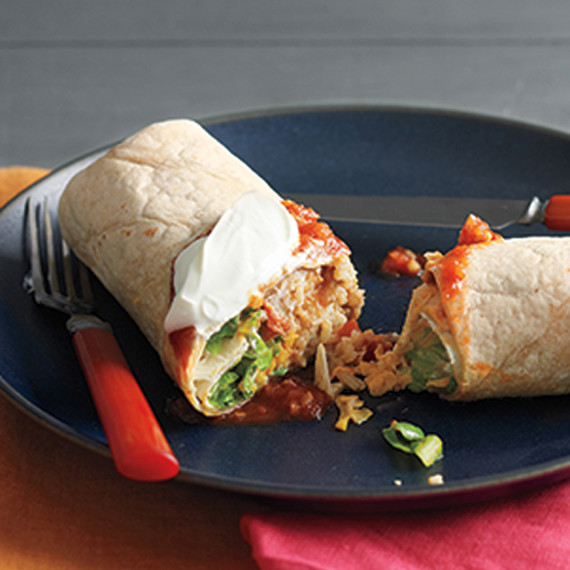 Bean and Cheese Burritos
Short on time? Here's a meal you can put together in 30 minutes and feel good that you're serving something nutritious and delicious to your family. Refried beans are the pulse here, and they're a sublime substitute for meat in these burritos. Let your kids do the filling and folding -- they'll have fun being part of the process.
Get the Bean and Cheese Burritos Recipe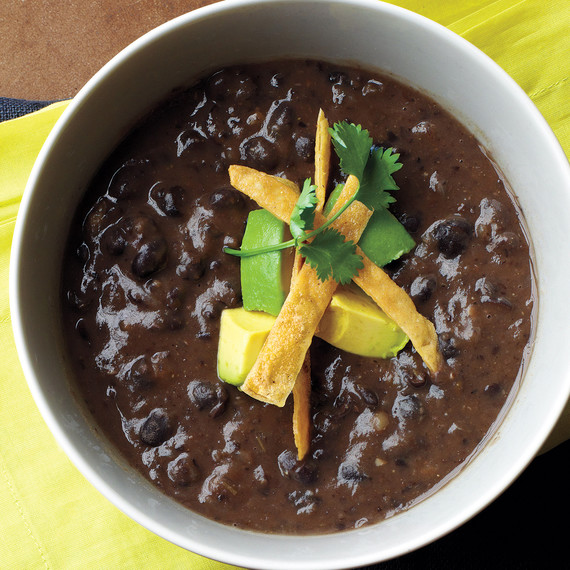 Spicy Black Bean Soup
Some kids like a little kick in their food; for them -- and for you -- this black bean soup gets its zesty on with a touch of jalapeno flavor. Adjust the heat to taste and top the soup with tortilla strips, bake in the oven until they're crisp.
Get the Spicy Black Bean Soup Recipe