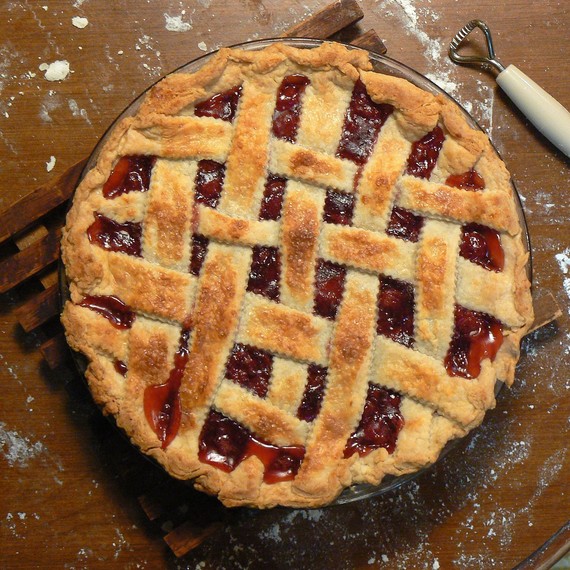 The cult TV series "Twin Peaks" is being revived by Showtime, and it's only fair that its signature food dishes get their time in the spotlight, as well. Soon, you'll be able to indulge in a slice of Dale Cooper's favorite cherry pie, classic plates from the Double R Diner, and more.
The "unauthorized" cookbook inspired by the show is called "Damn Fine Cherry Pie," and it will be available for purchase on Amazon.com starting Nov. 15. In it, author Lindsey Bowden has compiled more than 80 recipes, including ones for Mrs. Tremond's Creamed Corn Chowder, Coffee with Mexican Chihuahua Churros, Audrey Horne's Cherry Twist cocktail and many more. You'll also find fun facts about the show strewn throughout the book, as well as jukebox song selections for your next "Twin Peaks" soiree.
We're still waiting an official air date for the 18 new episodes of the classic show, but in the meantime, you can practice baking the perfect cherry pie for your premiere party.
[UNTIL THE BOOK IS OUT: Try Martha's Sweet Cherry Pie Recipe]