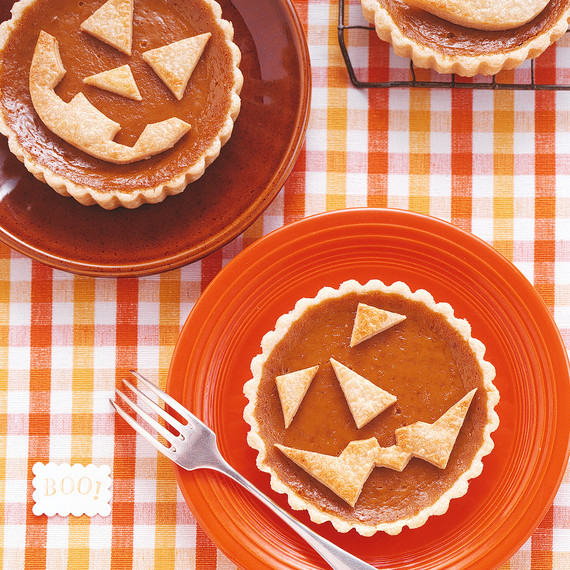 Bake Small Bites in Big Batches
After all, who wants to share dessert? When planning your dessert buffet, consider sweets that can be prepared in a big batch and individually served with ease. Of course, no fall dessert party would be complete without pumpkin — or tartlets for that matter. With Halloween right on the heels of National Dessert Day, it's more than acceptable to combine these two themes with jack-o'-lantern tartlets that are not only easy to make (because they're small), but because you can craft the facial features from the leftover dough. If you're looking to go beyond the classic pumpkin pie recipe, you can also add an update with brown butter pumpkin, pumpkin cheesecake, and pumpkin and rye whiskey flavors, as suggested by Elm Executive Chef Luke Venner.
[GET THE RECIPE: Jack-o'-Lantern Tartlets]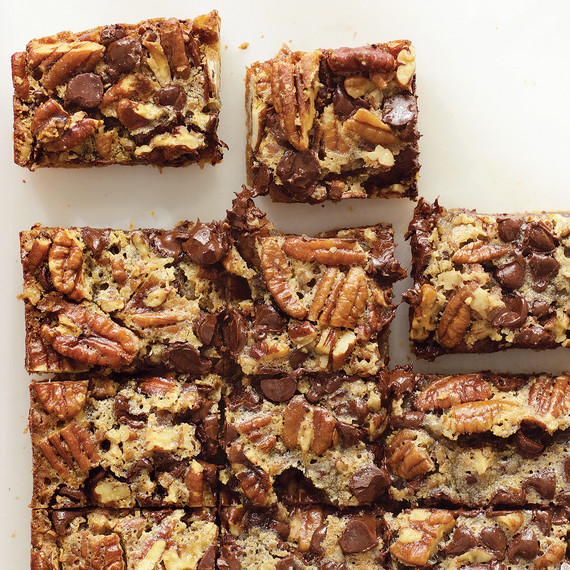 [START HERE: 50 Mouth-Watering Fall Harvest Desserts]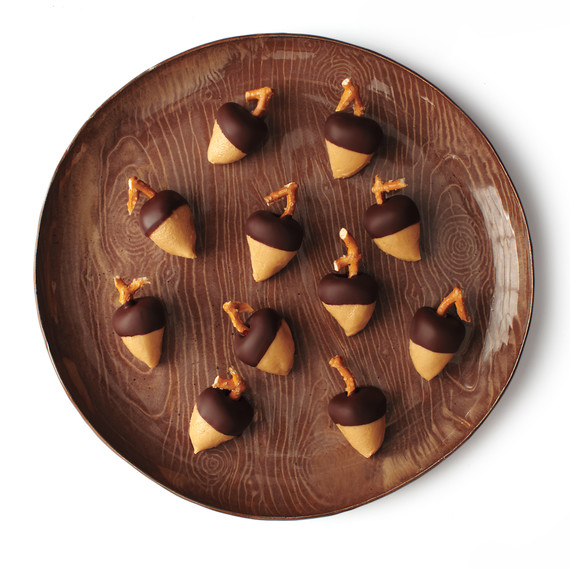 More fall dessert options to satisfy any sweet tooth? Try apple cider donuts, pear tarte tatin, and mini salted caramel crab apples on sticks, according to Venner, while Sherry Yard of The Tuck Room Tavern suggests a hand-pulled Apfelstrudel, or a big apple pot pie à la mode. Let's also not forget crumbles, cobblers, and crisps, which can be displayed in assorted baking dishes on a buffet, with a variety of vintage spoons. Yard also likes coupe glasses for serving sundaes or simple fruit dishes. Or on an even smaller scale, try autumnal candies such as chocolate-peanut butter acorns. (We know, adorable, right?)
[GET THE RECIPE: Chocolate-Peanut Butter Acorns]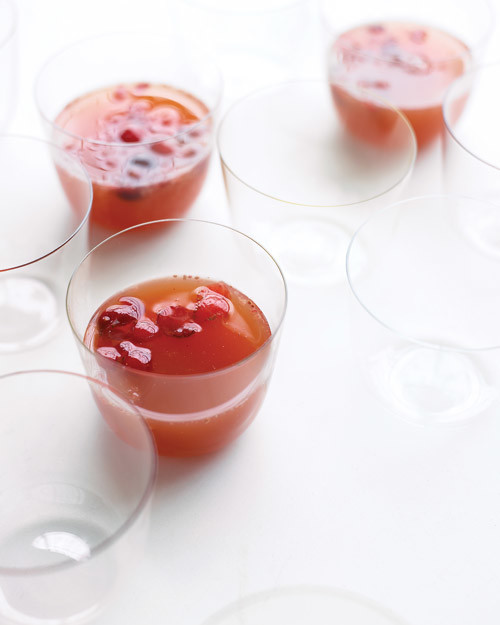 Offer a Signature Fall Cocktail
With all of that sweetness, your guests will want something crisp and tart to sip on. Ciders are a given, as is anything mulled, but what might surprise — and delight — your guests would be craft cocktail with a twist, like a cranberry old-fashioned, or an apple spritzer. Both of these drinks use ingredients found in many of the aforementioned fall dessert recipes so you won't have to over shop and some can even be made ahead in pitchers, such as a Seckel pear and rosemary refresher that also includes vodka and sparkling water.
[TRY THESE: 15 Soul-Warming Cider Recipes]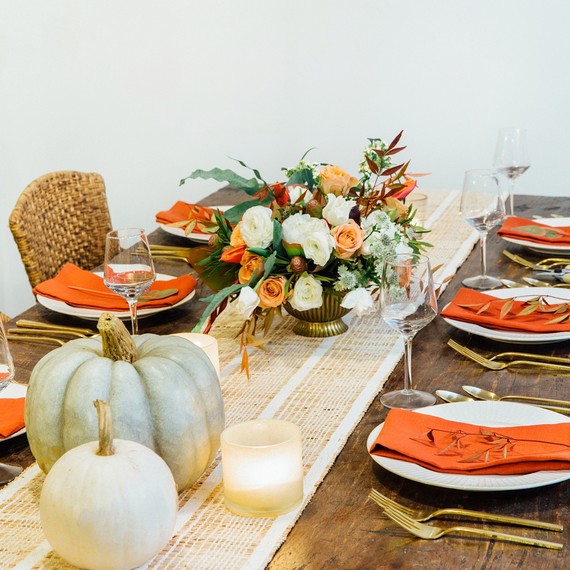 Set an Autumnal Scene
Just as important as the food and refreshments, are the environment in which you serve them, which is why Yard insists that there be dimmers on your lights, lots of candles, and great music. Other whimsical elements that will help set the scene, according to Venner, include pinecones, foraged branches, decorative gourds, flannel or burlap, reclaimed wood planks, and baskets of apples.
And we're willing to bet that a pumpkin pie potpourri — which allows the scent of pumpkin pie waft through the house — will put everyone in the mood for indulgence.