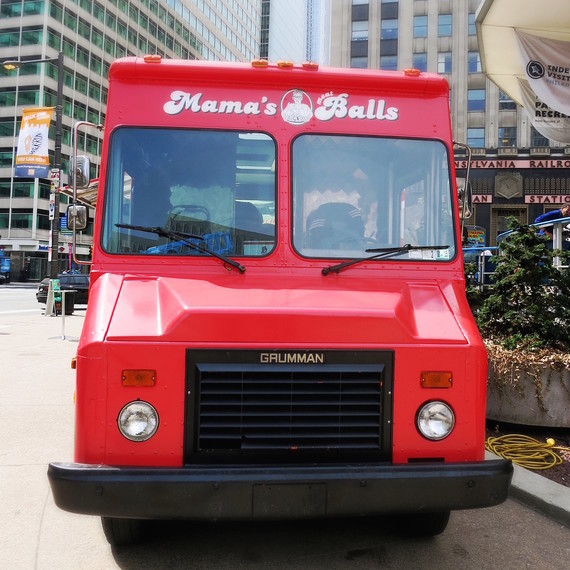 Truck-based businesses were created out of necessity -- sometimes your patrons can't come to you, so you have to go to them. And what easier way to do that than when your business is on wheels?
Food trucks may have been the original mobile businesses, but over the past several years, the mobile retail scene has exploded into a diverse, innovative community. Check out the history of businesses on wheels and the cool new retailers who are launching their very own mobile shops.
The Evolution of Food Trucks
According to the History Channel, food trucks have been around for more than 100 years. At first conception in the mid-1800s, mobile eateries were simple, functional horse-drawn carts used on cattle drives, but the novel idea was soon adopted for urban uses, serving lunch to patrons in New England cities. Today, food trucks have evolved into innovative, often gourmet hot spots, especially in major cities. The source notes there are upward of 3 million food trucks in the U.S., and more than 10 new mobile eateries are opened each week.
[Watch Martha Try The Calexico Food Truck]
Moving Beyond Cuisine
After seeing the widespread popularity and success of food trucks, retailers of every kind started to hop on the truck trend. According to Entrepreneur, the mobile retailer movement took off around 2010, and these shops on wheels have grown steadily in number ever since.
What kind of retailers can you find rolling around your city? Here's a taste of some of the most popular mobile shops:
Fashion Boutiques
Can't make it to the mall? No worries -- just let the mall come to you. According to NPR, there are hundreds of mobile clothing stores around the U.S. Many of these retailers sell traditional women's attire, but there are also specialty stores like the Shoe Bar, the Silk Screen Machine and more.
Home Decor Shops
Rolling home decor shops are also multiplying in number -- after all, if you can sell clothes out of a truck, van or bus, you can certainly sell home decorations. Home Accents Today recently highlighted a few awesome mobile decor shops around the country, including C'est si Bon and Indigo Home.
Service Trucks
There are plenty of products to be sold, but there are also service providers who've taken to the streets. You've surely seen mobile pet grooming parlors, and there are also mobile spas, medical clinics in trucks and more.
Everything in Between
These might be some of the more popular options when it comes to mobile businesses, but the sky is truly the limit. The Rolling Record Store sells vinyl records out of its truck, while Southern Smoke is a luxury mobile cigar lounge.
The possibilities of mobile entrepreneurship are endless, and we can't wait to see what innovative new stores are dreamed up in years to come.