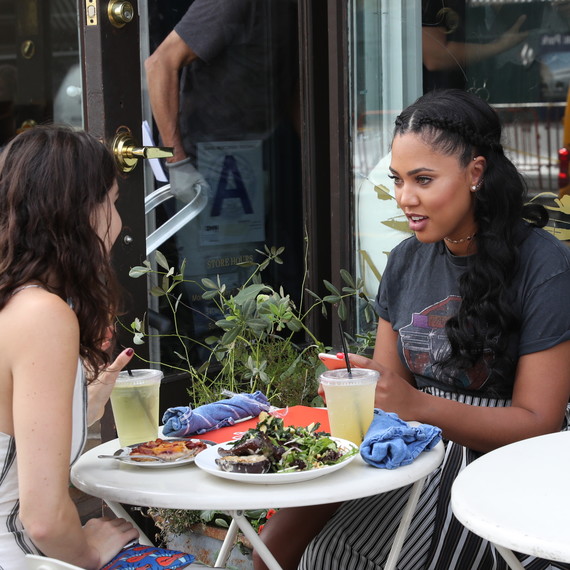 Cookbook author, mom, and wife of NBA star Stephen Curry, Ayesha Curry enjoyed a meal at Nourish Kitchen in New York City, as part of the Dine Out initiative from nonprofit No Kid Hungry to highlight this important program. Launched in 2008, the Dine Out initiative aims to bring awareness to the issue of childhood hunger by encouraging people nationwide to help provide meals to kids by dining out.  For every $1 donated as part of the program, No Kid Hungry can feed a child 10 meals through the organization's on-the-ground programs and partnerships that connect kids with healthy food "where they live, learn and play." And with nearly 15,000 participating restaurants nationwide it's easy to find a restaurant to go to.
(HERE'S another way you can eat well and help hungry kids)
Childhood hunger isn't usually a visible issue but it is a big issue. Approximately 13 million kids in the U.S., about one in five kids, struggle with hunger. Sixty-two percent of teachers report seeing students come to school hungry because they aren't getting enough to eat at home. Curry recently published her first cookbook, The Seasoned Life and she "knows that for her family, time in the kitchen and around the table is where balance begins," and hopes to help more families be able to enjoy that balance.
Learn more about how you can help fight childhood hunger at No Kid Hungry.
(READ about this amazing teenager's invention to help prevent drought in Africa)