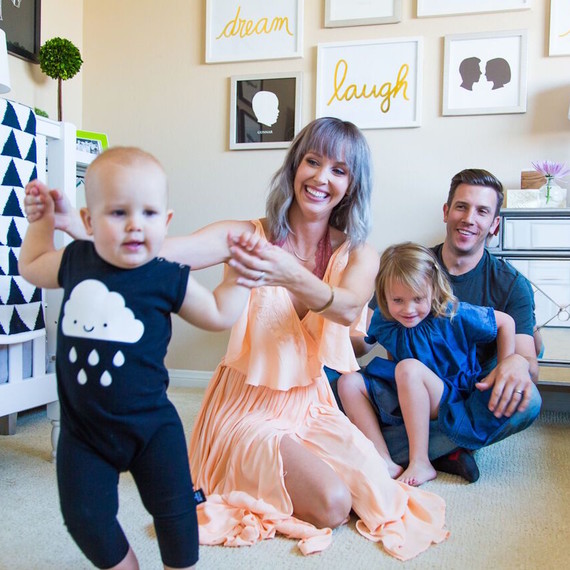 We know parenting isn't easy but Bethann Wagner sure makes it look that way. As her five-year-old daughter Harlowe dances around the brand new bedroom she shares with baby brother Gunnar, Wagner gestures around the space.
"Gunnar is probably going to walk because of this furniture," she says, pointing towards a mirrored side table and dresser. "He stands up, looks at himself and gets all excited, then tries to take a step towards me."
As a YouTube Beauty Strategist with her own fashion and lifestyle blog, Wagner is certainly busy. However, she always strives to keep the focus on family. "My husband and I are both really career driven," she explains. "But nothing is as important as spending time with those that you love." Having a space where she can take time out of her day to spend time with her kids was of upmost importance.
[SEE THIS BEFORE AND AFTER: Trading a Home Office for a Nursery]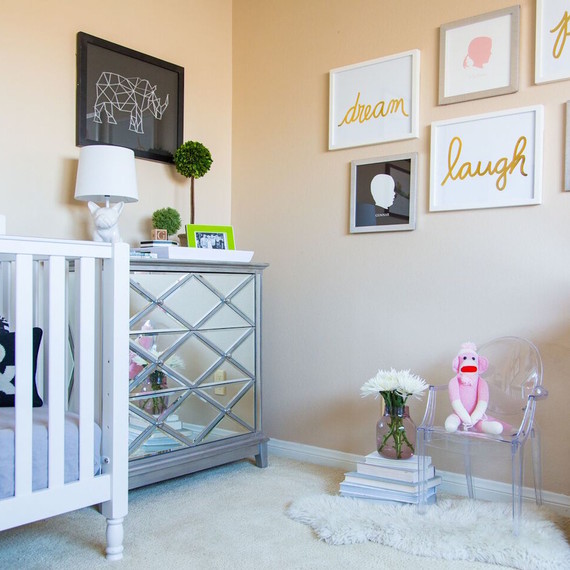 When it comes to parenting, the couple is committed to fostering a keen sense of creativity in their kids. They wanted a space that not only functioned as a playroom but also a place that helped them build a strong bond.
"The style that we were going for was a little eclectic but minimalistic. Since we have a boy and a girl we wanted it to be gender neutral, but our daughter is very traditionally feminine so we had to have some pieces of flair for her as well."
[CHECK IT OUT: A Sweet Gender-Neutral Nursery]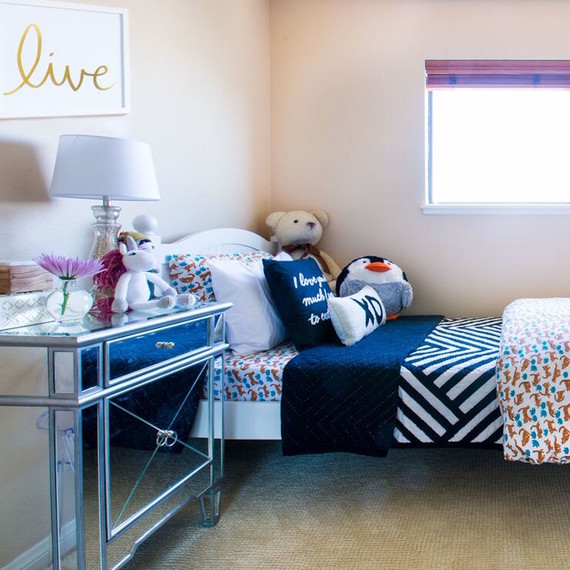 Designer Annie Sue combined eclectic touches with playful décor, making sure to incorporate elements that resonate with both Harlowe and Gunnar. Harlowe's half of the room is more playful, representing her creative energy and her fearless, five-year-old sense of style. Weaved baskets display all things girly, from dolls to plush animals, and a simple hanging shelf featured the kids' all-time favorite books.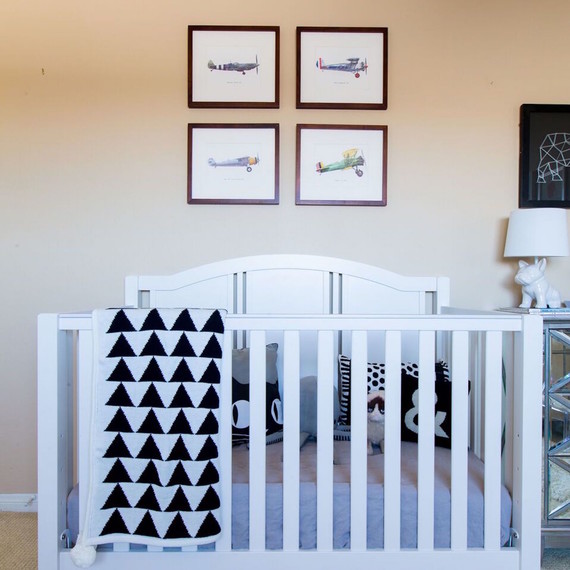 Gunnar's area of the room leans towards monochromatic with black and white accent pillows filling his simple white crib. Alongside it, Annie placed a beautiful mirrored dresser topped with gender-neutral accesories that not only brightened up the room but tied the two sides of the space together.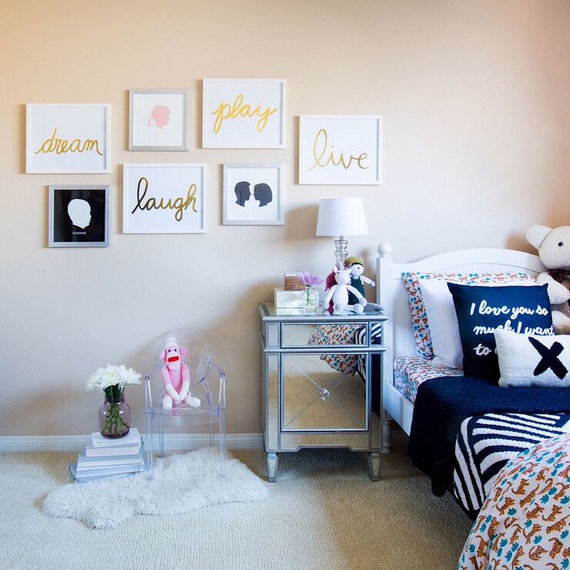 The real standout feature in the room is the gallery wall above the chair where three traditional silhouette portraits of the family hang. "The room represents them in a way the rest of the house doesn't," Wagner says. It's a perfect room for family bonding!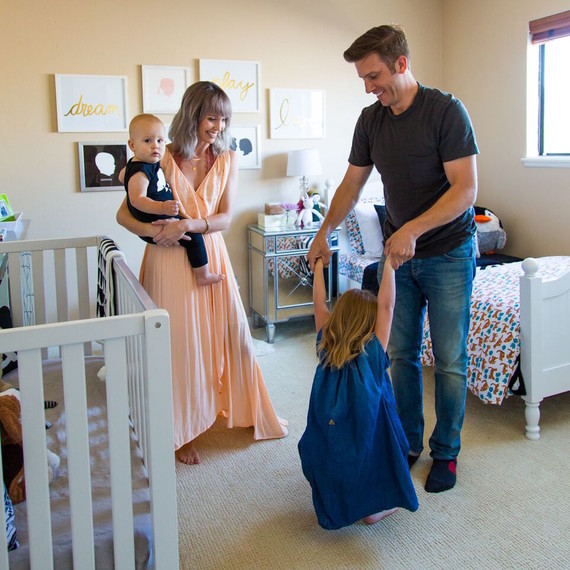 When asked what they like about the new space, the kids giggle and smile shyly, but Harlowe manages a sweet "thank you for my new room." Then she goes back to playing with her little brother.
Watch Martha share her nursery decorating ideas: