If you're a fan of "The Great British Bake Off," you're going to love this. This week marked the debut of the Great Architectural Bake Off in New York, hosted by architecture firm Wimberly, Allison, Tong & Goo (WATG). They first launched the event in London, and its success inspired them to bring the competition across the pond. Seven New York architecture and design firms participated, each choosing an iconic building to recreate. Teams were able to use basic construction tools and any edible ingredient, and judging was based on three criteria: most realistic representation, most creative use of materials, and tastiest building. Check out the contenders below.
1. Heydar Aliyev Center
Studios Architecture won for their riff on this Zaha Hadid-designed conference center in Baku, Azerbaijan. They used Texas sheet cake, candy glass, isomalt, white fondant, and most importantly, our ganache recipe!
Get the Ganache Recipe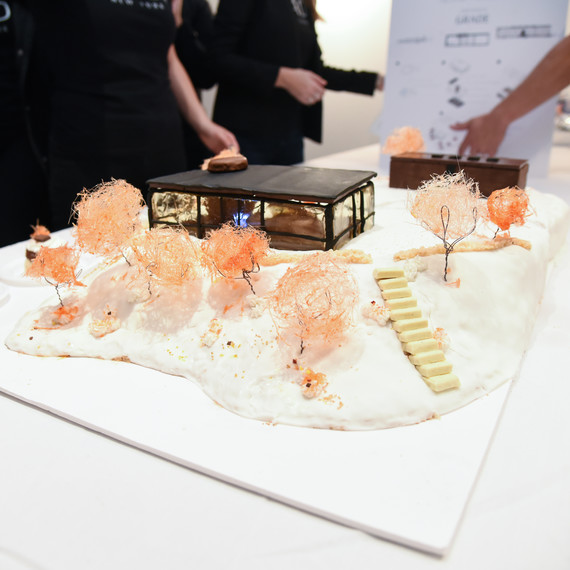 2. Glass House
Grade New York received an honorable mention for their edible version of Philip Johnson's minimal masterpiece in New Canaan, Connecticut. The house itself was crafted out of sugar glass panels, black and brown fondant, Rice Krispies, and Ghiradelli's chocolate, while the autumn trees surrounding the property were made by suspending spun sugar cages on wire trunks and branches.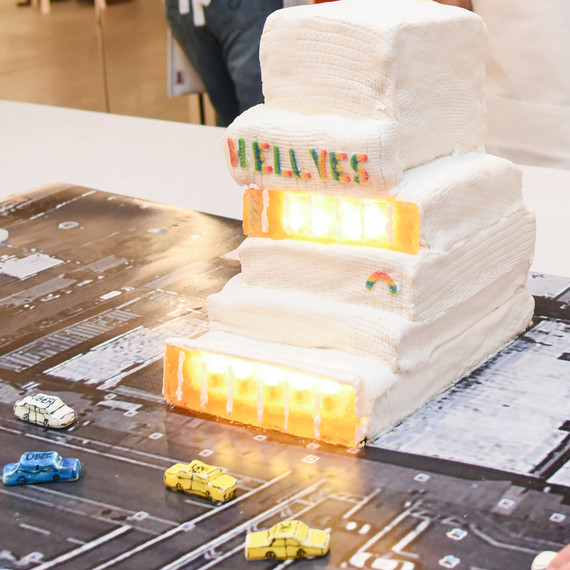 3. New Museum
WATG and Wimberly Interiors chose Funfetti cake, Rice Krispies, sour belt candy, and corn syrup as their materials for their replica of this iconic New York structure.
[LEARN: How to Make Candy Flowers for Decorating Cupcakes]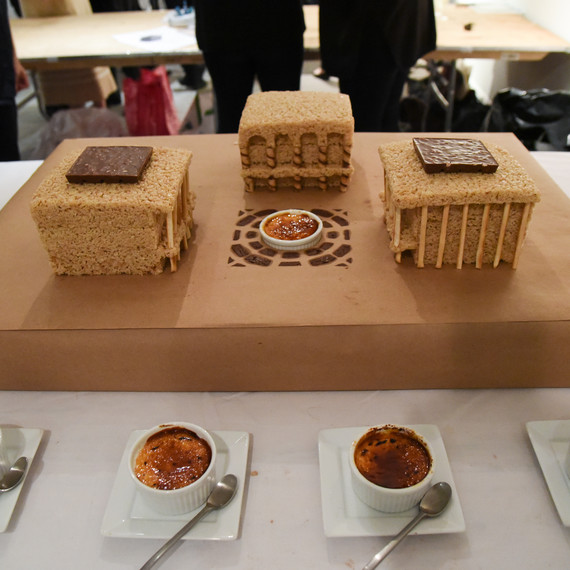 4. Lincoln Center
Bespoke Careers recreated this New York institution via Rice Krispies, Ritter Sport chocolate bars, breadsticks, and for the building's fountain, cheesecake brulee.
[MAKE: Martha's Favorite Creme Brulee]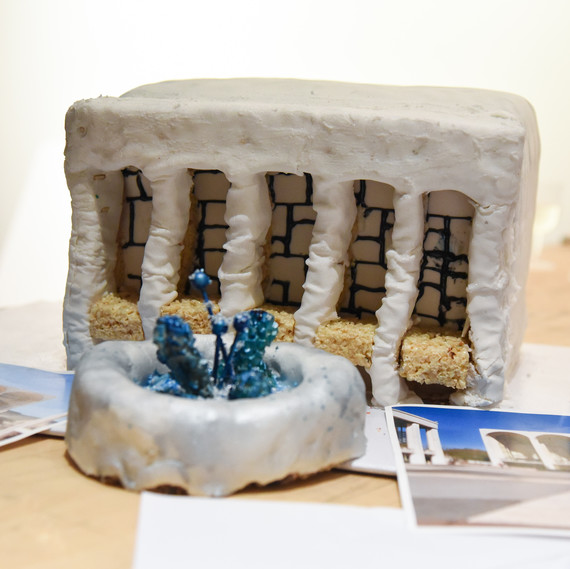 5. Metropolitan Opera House
The team from Jeffrey Beers International went with chocolate toffee cake, vanilla buttercream fondant, Rice Krispies, rock candy, and edible spray paint to build this celebrated theater.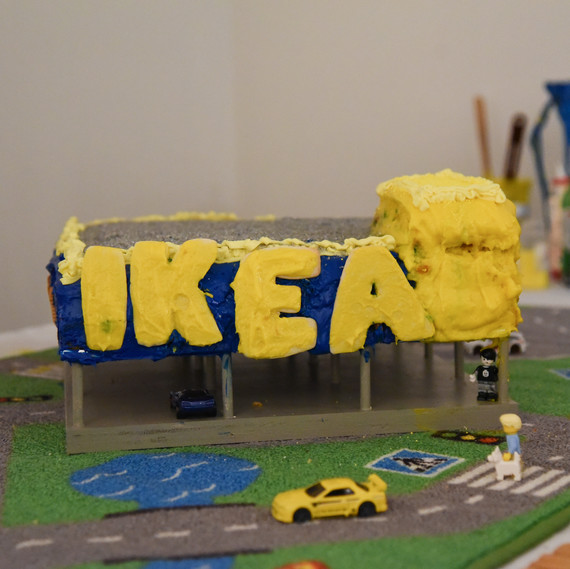 6. IKEA
MADE NYC drew inspiration from the IKEA outpost in their Brooklyn neighborhood. Lemon cake, silver sprinkles, and of course, lingonberry jam served as their major ingredients. The only thing missing was Swedish meatballs!
[CHECK OUT: Our Favorite Lemon Cake Recipes]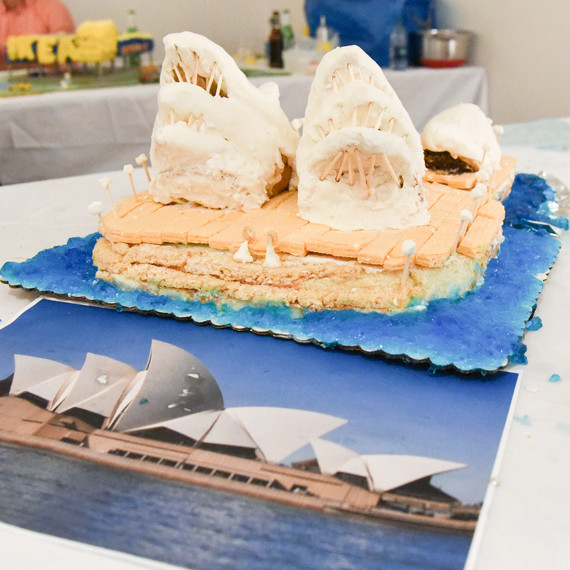 7. Sydney Opera House
The designers at Woods Bagot opted for vanilla sheet cake, pumpkin rolls, fondant, Rice Krispies, vanilla wafers, and blue Jell-O to construct this famous venue from Down Under.