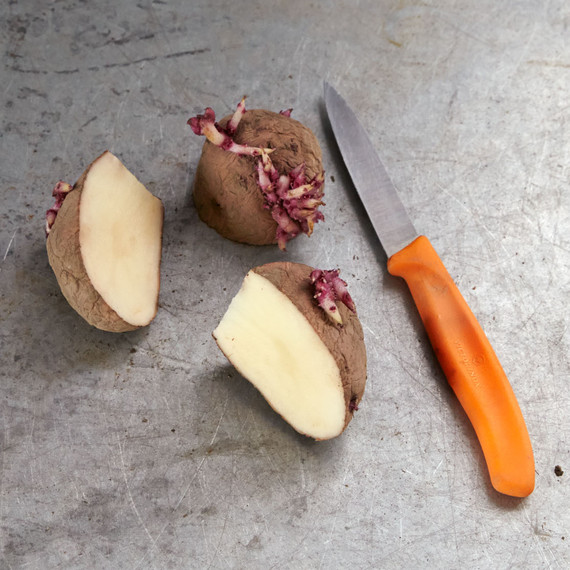 Step 1
To ensure growth, cut seed potatoes so each piece has at least two eyes. Leave smallest ones whole.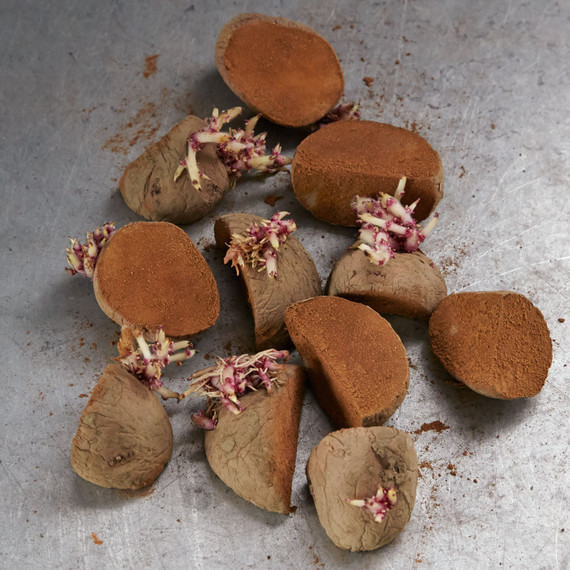 Step 2
Dip all cut surfaces into ground fir bark (a natural fungicide, available from Irish Eyes Garden Seeds); let dry a few days. If planted fresh, they can rot.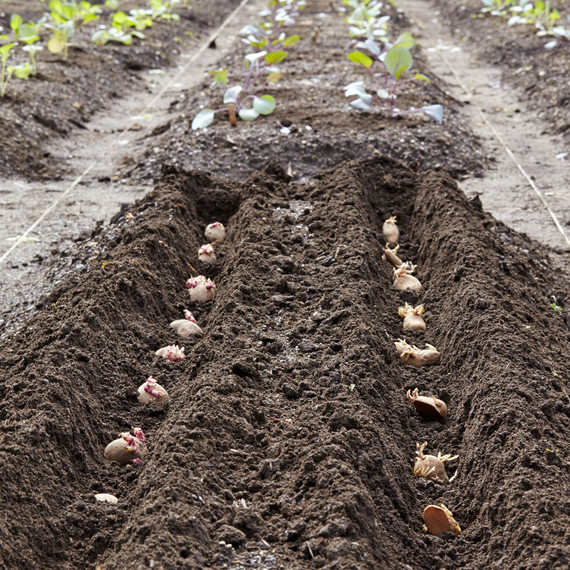 Step 3
Dig a furrow roughly 6 inches deep; place potatoes (eyes facing up) about 6 inches apart. Cover with 3 inches of soil. As they grow, backfill to top.
Read More About My Love of Potatoes and Get My Favorite Potato Recipes