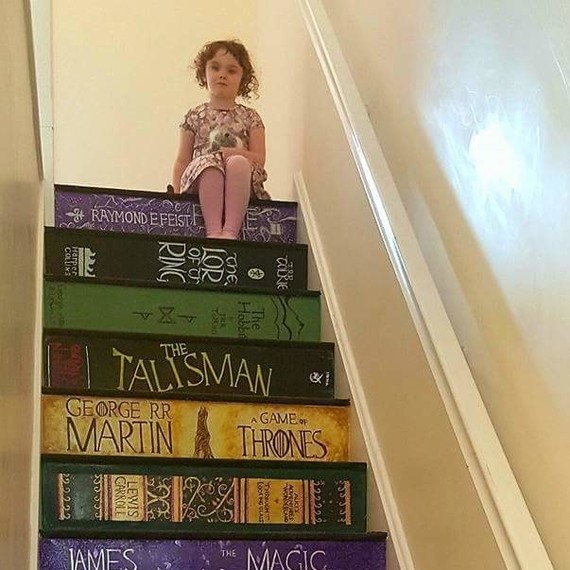 If you're looking for a fun, family-friendly do-it-yourself project to update an old staircase, you may want to take a cue from Pippa Branham. Instead of carpeting the stairs in her new home, the UK-based mom embarked on an epic DIY project that turned a boring staircase into a stunning conversation piece.
According to Buzzfeed, Branham found a picture of a book staircase on Pinterest that inspired her, but "it was just an image ... there were no tutorials or instructions." However, with a bit of creative thinking and a lot of paint, she managed to recreate the spines of her favorite books on the stairs. To make it safe for her kids, Branham mixed sand into the paint to give it more traction.
[Paint Your Own DIY Staircase Runner]
The whole project took around 35 hours to complete, but it was totally worth it -- the end result is amazing, wouldn't you say?
See Martha's tips for showing off your books at home: