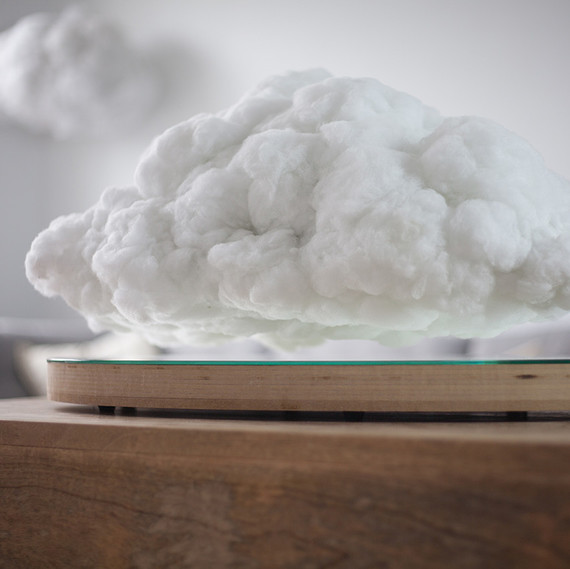 How's this for a centerpiece? Designer Richard Clarkson -- known for his interactive thunderstorm lamp -- recently released details about his latest project, and it's going to blow your mind. He's created a tabletop speaker in the shape of a levitating, weather-creating cloud.
Clarkson made the new gadget -- called "Making Weather" -- in conjunction with Crealev, a Netherlands-based company that specializes in levitation technology. The Bluetooth speaker uses magnets to levitate the hyper-realistic polyester cloud off the base. As if that wasn't cool enough, the cloud also lights up and uses thunder and lightning effects in reaction to whatever music is playing.
[Get More Ideas: Fabulous Fall Centerpieces]
This high-tech centerpiece is sure to wow your guests, but unfortunately, it's still just a prototype, meaning you'll have to dream about it for a little while longer.