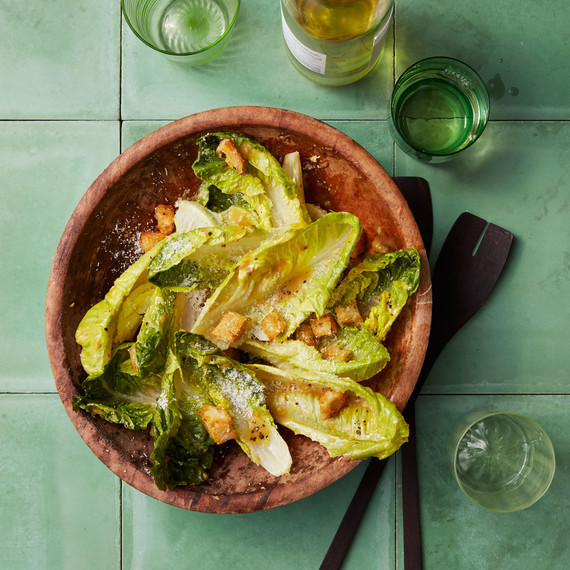 This iconic dish -- said to have been invented in the 1920s by Cesare Cardini, a restaurateur in Tijuana, Mexico -- may consist only of lettuce, croutons, and dressing, but those three components pack a tangy, cheesy, briny, garlicky, peppery, and wholly satisfying punch. Follow our tips and tricks to make the ultimate Caesar salad.
Get the Perfect Caesar Salad Recipe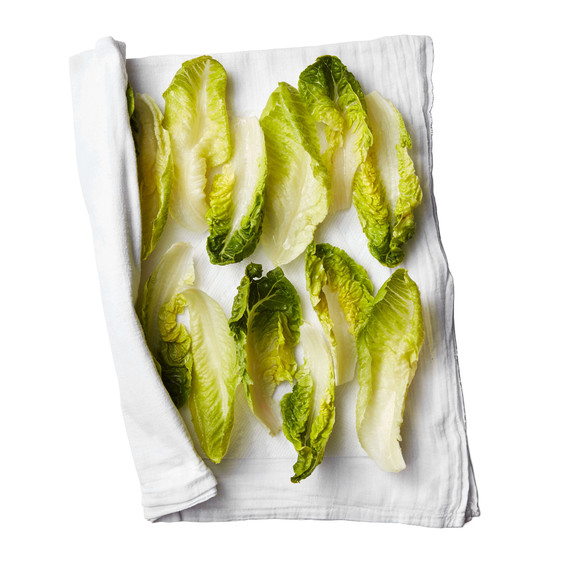 1. Crisp Up Lettuce
Dry lettuce is key -- if any water clings to the surface, the dressing will separate and won't stick to the leaves. (This is true for any salad greens.) Separate them from 2 romaine hearts (about 7 ounces); submerge in a bowl of ice water 10 minutes. Then thoroughly dry in a salad spinner or colander, and place in a single layer on an absorbent towel or cloth. Roll up cloth; refrigerate until lettuce is crisp and completely dry, at least 2 hours and up to 2 days.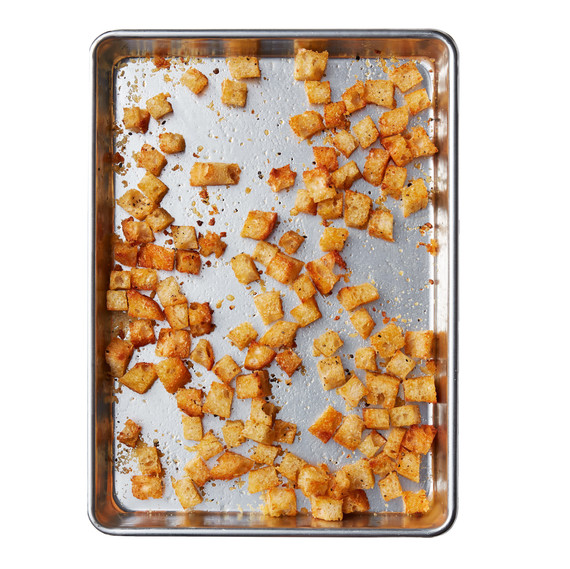 2. Toast Croutons
The classic recipe calls for garlic in just the dressing; ours adds it in the croutons for even more flavor. Crush 2 cloves garlic with the side of a knife and place in a large wooden bowl. Add 1/4 teaspoon kosher salt; mash to a paste with a fork. Transfer half to a rimmed baking sheet; mix in 3 tablespoons melted butter and 2 tablespoons olive oil. (Leave remaining garlic in bowl for dressing.) Remove and discard crust from half of an airy rustic loaf (denser bread makes croutons too hard); cut into 1/2-inch cubes. Toss with garlic mixture, 1/4 cup grated cheese, freshly ground pepper, and salt. Bake in one layer at 400 degrees, stirring halfway through, until crisp and golden, 12 to 15 minutes. Let cool.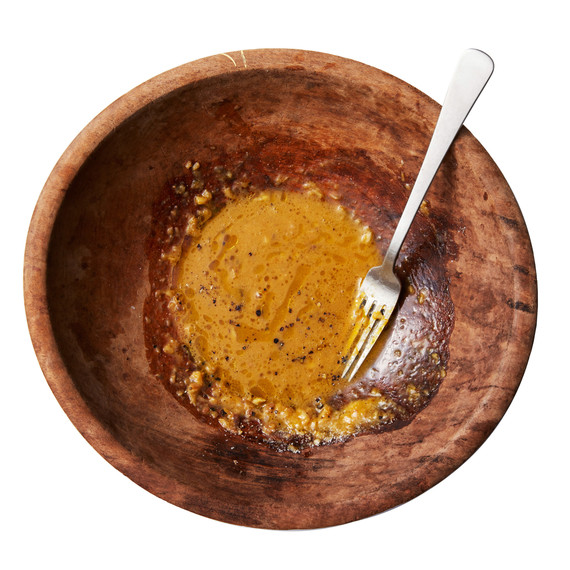 3. Make Dressing
Even the anchovy-averse will love this bright, mild dressing. Mash 5 anchovies into reserved garlic mixture until smooth. Whisk in 2 tablespoons fresh lemon juice, 1/2 teaspoon Worcestershire, 1/2 teaspoon Dijon, and 1 egg yolk. Season with 1/4 teaspoon each salt and pepper. Slowly add 1/3 cup oil in a thin stream, whisking constantly. Add lettuce; toss to coat, then toss with 3/4 cup grated cheese and croutons. Serve immediately.
Wary of Raw Egg?
Don't worry: There's no need to ditch the dressing. Just bring a small saucepan of water to a boil; stir in 1 tablespoon white vinegar. Crack 1 egg into pan, reduce heat, and simmer until white is set and yolk is just set but still wet, 4 to 5 minutes. Drain on a paper towel, break in half, then mash yolk into garlic-anchovy mix. Whisk minced white with other ingredients before adding oil.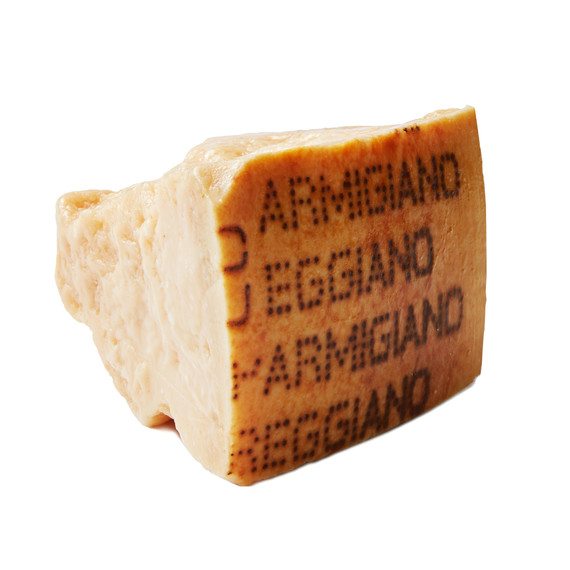 Parmigiano-Reggiano
This hard grating cheese is made from unpasteurized cow's milk; it lends the salad a rich, nutty flavor you won't get from imitation types simply labeled "Parmesan." It's real when Parmigiano-Reggiano is stamped on the rind.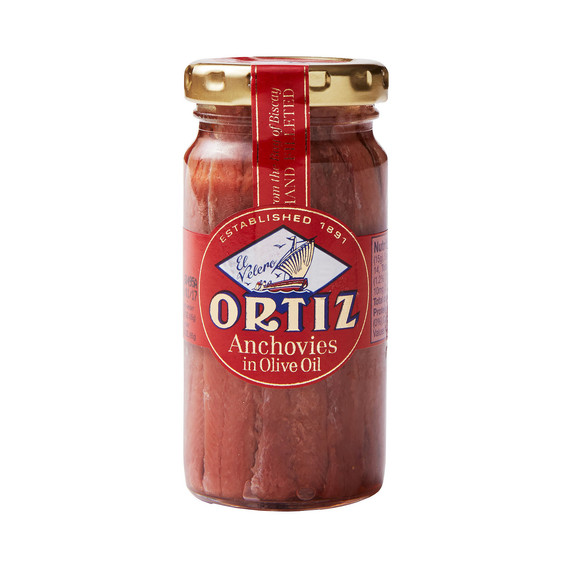 Anchovy Fillets in Olive Oil
These are vital to the dressing -- and when mixed with garlic, lemon, and oil, they don't taste fishy at all (really!). For superior flavor and texture, use oil-packed fillets instead of salt-packed or anchovy paste; Ortiz is our brand of choice.