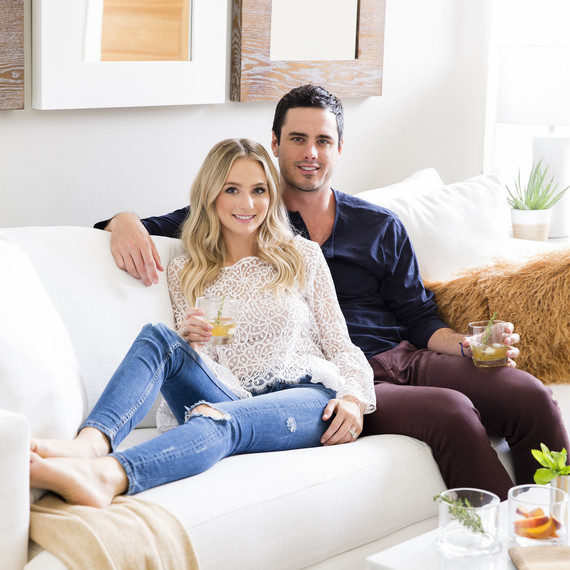 "The Bachelor" sweethearts Ben Higgins and Lauren Bushnell may have been a match made in reality TV heaven, but their home decor ideas didn't initially mesh so well. When the newly-engaged couple moved in together, they faced one of their first big challenges as a couple: redecorating!
With the help of Joss & Main, Higgins's former bachelor pad in Denver was transformed into a stunning contemporary abode, complete with rose-themed decorations. The couple's main challenge when redecorating was helping Bunshell feel at home while still letting Higgins kept his favorite parts of the house.
[GET MORE IDEAS: Our Favorite Home Decor Designs]
"It was so important to me to create a place that was both of ours," Bushnell explained. "We're in the next chapter of our relationship -- planning a wedding and building a home. That means getting rid of things from when we were a bachelor or bachelorette."
There was plenty of compromise involved, but in the end, the TV lovebirds were able to create a gorgeous, cozy space that reflected both their styles. The space is filled with neutral colors and fun textures that create a comfortable, welcoming atmosphere. Plus, in the living room, there's a gorgeous gold mirror shaped like a rose -- extremely appropriate given how they met.
[LOOKING FOR SOME EYE-CANDY? See Our Inspiring Home Decor]
When asked what the best part of moving in together was, Higgins had the sweetest answer. "I'm excited to see the place with Lauren's touch on it and how happy she is," he said.
See all the pictures [via Joss & Main]