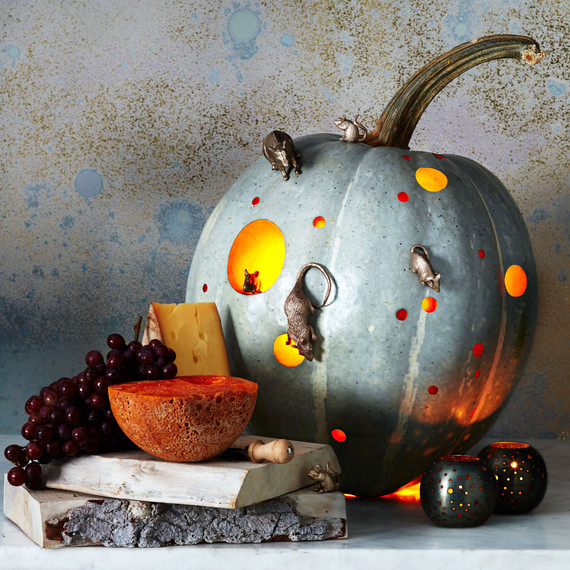 Play Into Your Guest's Fears
Everyone has one (whether they'd like to admit it is another matter). But if your guests get a particularly creepy-crawly feeling from skittering little critters, this pumpkin decorating idea is just the thing. These were drilled and decorated with fake mice to give the appearance of being overrun with vermin. (Extra points if it's placed beside a charcuterie and cheese platter.)
Get the Mice-Infested Pumpkins How-To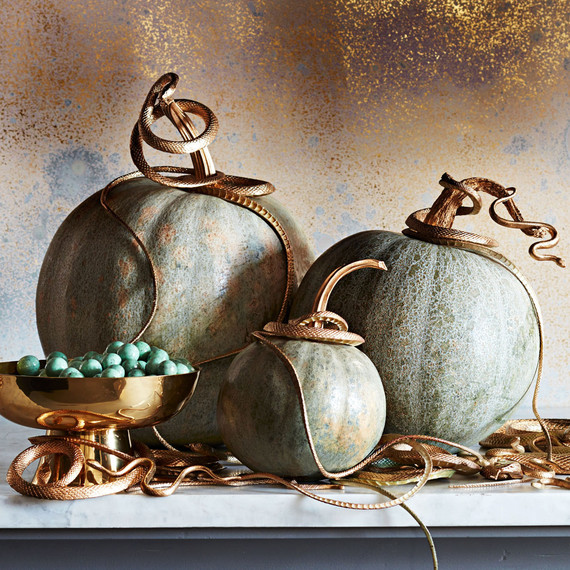 Give Them a Good Ssssssssscare
Try this: Decorate your table with a set of pumpkins that are covered in slithering snakes. To give them a cohesive look, they were painted with a metallic hue. Set them beside a gold bowl filled with "snake egg" candies for guests to reach into... if they dare.
Get the Snake-Infested Pumpkins How-To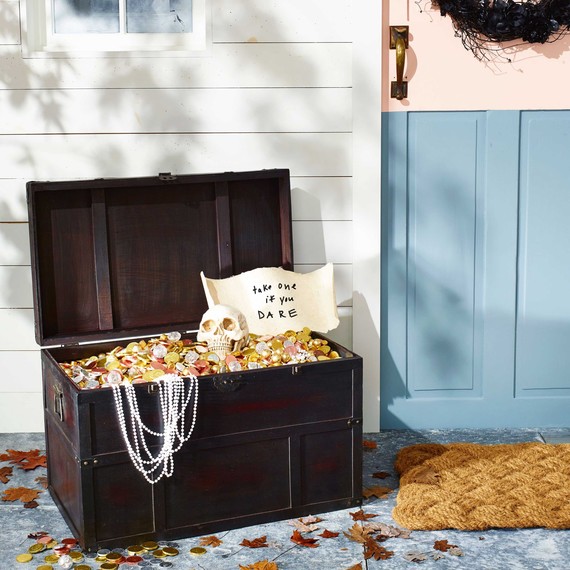 Display Your Treats with This Easy Trick
Here's an unspoken truth about Halloween: Trick-or-treaters aren't the only ones meant to have all the fun. Grownups will want in on these treats too! Here's a display idea that's made for guests to grab handfuls as they pass in and out the front door: Take an ordinary storage trunk, use our DIY trick (it's easy!), and fill it with heaping piles of candy coins, foil-wrapped chocolates, and other goodies that serve as the perfect bounty... ahem, we mean party favors.
Get the Pirate Treasure Chest How-To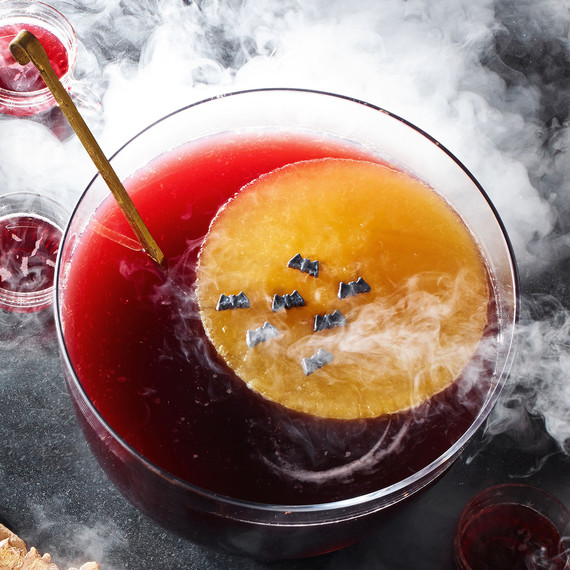 Serve A Spooky Sip
And if all else fails to impress, a themed cocktail will do the trick. This blood moon punch — with iddy-biddy candy bats — is a definite crowd-pleaser. Bottoms up!
Get the Blood-Moon Punch Recipe
Want to watch the tutorial on how to make each idea, step by step? Join Martha as she demonstrates how to make the two pumpkins, the pirate treasure chest, and a batch of blood-moon punch (all from our October issue) on Facebook LIVE. Mark your calendars for October 13, 2 p.m. EST facebook.com/marthastewart.