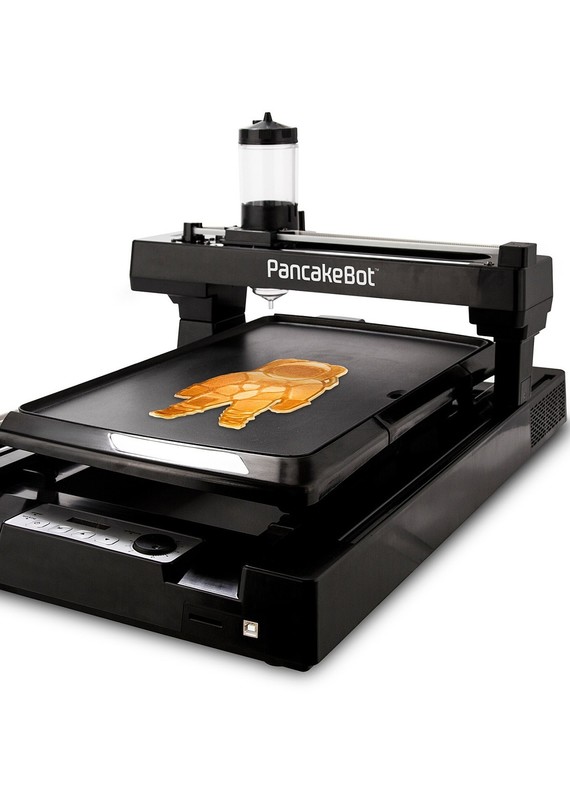 Are you a pancake lover? A food artist? Maybe a graphic artist who wants your work to seep into your breakfast? Well now there's an appliance that allows you to have your (pan)cake and get creative with it too!
(GET our extreme pancake recipes, they're very tasty!)
PancakeBot is a "3D" printer that allows you to turn your pancakes into edible art. Simply load designs onto a SD card, put it into the PancakeBot and watch it dispense batter into any shape your heart desires. And how is the art created? The food art aficionado has three options: create your own designs using downloadable software, import a saved image, or use the pre-made designs available at pancakebot.com. Breakfast will never be the same!
This wonder is the brainchild of civil engineer Miguel Valenzuela, who lives in Norway. He created the first prototype with LEGOs for his two daughters, The project evolved into a patent pending product 'capable of creating pancakes like never before', as the Kickstarter campaign from 2015 described it. That campaign received $460, 584 from 2,074 backers and devices have already shipped -- and are now available for sale from several major retailers.
(MAKE our most popular pancake recipe) 
Watch the Pancake Bot in action: