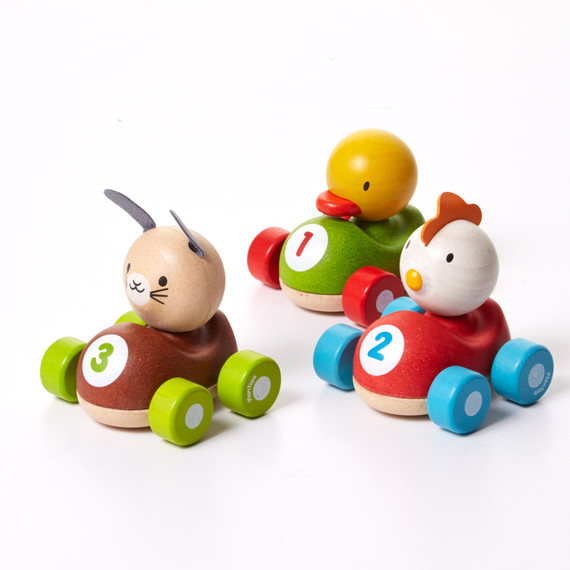 Any good gift-giver knows: holiday shopping is all about strategy. Retailers are starting to understand that parents out there would like to get an early start on their shopping list (not to mention, skip the notoriously riotous crowds on Black Friday). That's why October seems to be a hot month for deals, especially on toys. Retail giants like Amazon, Target, and Toys R Us are having select sales and discounts for shoppers looking to get a head start on the season.
So what are the hottest toy deals you should look for? Mark your calendars:
Toys R Us 
Oct. 9 — Oct. 15: Buy one, get two free on all Disney Infinity play sets.
Oct. 9 — Oct. 15: Save 25 percent on select sports equipment, skateboards, and skates.
Oct. 9 — Oct. 15: Save 20 percent on all LEGO Elves, Ninjago, Speed Champions, and Minecraft toys.
Oct. 9 — Oct. 15: Buy one, get one 50 percent off all action figures and fashion dolls under $15.
Oct. 9 — Oct. 15: Save 40 percent on all Dream Dazzlers dress up sets and accessories.
Oct. 16 — Oct. 22: Save 20 percent on Barbie Pink Passport dolls and play sets.
Amazon 
Oct. 1 — Oct. 15: Get free Rogue One collectible cards when you buy select Star Wars toys.
Oct. 9 — Oct. 15: Save 40 percent on select Alex toys. 
Oct. 9 — Oct. 15: Save up to 20 percent on VTech role play toys.
Babies R Us
Oct. 7 — Oct. 15: Buy one, get one 50 percent off on Munchkin cups and accessories. 
Oct. 7 — Oct. 29: Save 30 percent on select Koala Kids apparel and accessories.
Target
Sept. 25 — Oct. 8: Save $25 when you spend $100 on select Star Wars toys.
Sept. 25 — Oct. 8: Save $10 when you spend $50 on select Star Wars toys.
Oct. 8 — Oct. 15: Buy one, get one 25 percent off on craft kits.
Xbox Games Store
Oct. 10 — Oct. 17: Save up to 80 percent on Xbox One and Xbox 360 game titles.
American Girl Doll
Oct. 31 — Save up to 50 percent on dolls and accessories; enter for a chance to win a $100 gift card.
Melissa & Doug
Oct. 1 — Oct. 27: Enjoy up to 25 percent off with online code "MDFALL."
[RELATED: This Iconic Mall Just Made a Big Statement By Closing on Thanksgiving This Year]
Lifestyle specialist Bahar Takhtehchian agrees that sales fluctuate during the months, which can be confusing for shoppers wanting the best deals. "If you know what your kids like buy it now," says Takhtehchian. It's clear that people recognize getting ahead on shopping early is the way to go these days. Even though most Americans report getting annoyed by early in-store holiday sales, most have already started shopping in advance. In the same poll, 14 percent of American shoppers admitted they had begun holiday shopping, compared to the 73 perfect annoyed with the early holiday shopping. By Nov. 1, a small percentage will have already checked everything off their holiday shopping lists.
While you're out shopping, you might want to keep this list handy: Toys R Us released their annual "Holiday Hot Toy List." Not only does it highlight top toy trends, but also gives a peak into what are expected to be the hottest sellers. Their "Fabulous 15" includes smart technology and gadgets like the Sky Viper v2400 HD Streaming Drone with FPV Headset and SelfieMic Music Set, as well as animal-themed toys like Hatchimals and the Fisher-Price Think & Learn Code-a-pillar. 
Just remember to have a shopping strategy before you brave the crowds. And don't worry: if you haven't started shopping for the little tots, there's always Black Friday.
[SURVEY SAYS: This is When Most People Start Holiday Shopping]