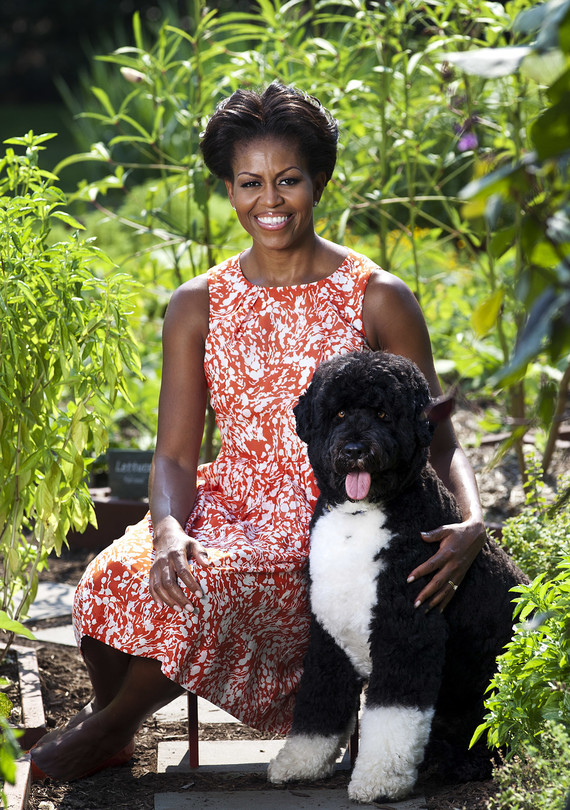 Every presidential term has brought a tug-o-war to keep, or remove, policies a previous president may have implemented during his White House stay. In what's truly the reality version of "Game of Thrones", this sort of uprooting also extends to the more personal touches made by the previous Head of State. George H. W. Bush was a fan of playing horseshoe, Bill Clinton not so much. Clinton had a jogging path installed, only for it to be removed by George W. Bush, whom brought his father's game back to the White House.
As President Barack Obama's final term winds down, first lady Michelle Obama is keen on planning for the future of the White House garden. She recently unveiled a revamped garden that is larger and reinforced with cement, steel, and stone. The updated architecture of the garden ensures it will remain a White House fixture.
(LEARN the secrets of growing farm-fresh food)
Established in 2009 on the South Lawn, the garden -- which produces fresh fruits, vegetables, and herbs — is a wonderful resource for the White House chefs. It produces approximately 2,000 pounds of produce a year, and that produce is used in state dinners and family meals in addition to being donated to local nonprofits. And yet, there's more to this icon.
While many former leaders and first ladies have contributed to the landscape of the presidential grounds, according to historian Jonathan Pliska, Obama's garden is the largest and most thorough of its kind. It's also a major political and social statement, like Jimmy Carter's 1979 installation of solar panels on the White House roof in a push to educate the nation about alternative energy. (The panels were eventually torn out by Ronald Reagan in 1986. In 2014 the Obama administration installed solar paneling on the roof of the White House again.)
(TRY these fall vegetables you can grow late in the season)
The upkeep of the garden will be carried out by the National Park Service. Democratic presidential candidate Hillary Clinton has assured she will continue the garden if elected. There's been no word from Republican candidate Donald Trump, we can only guess what his plans would be for the garden. Maybe there's a way to grow Quarter Pounders?