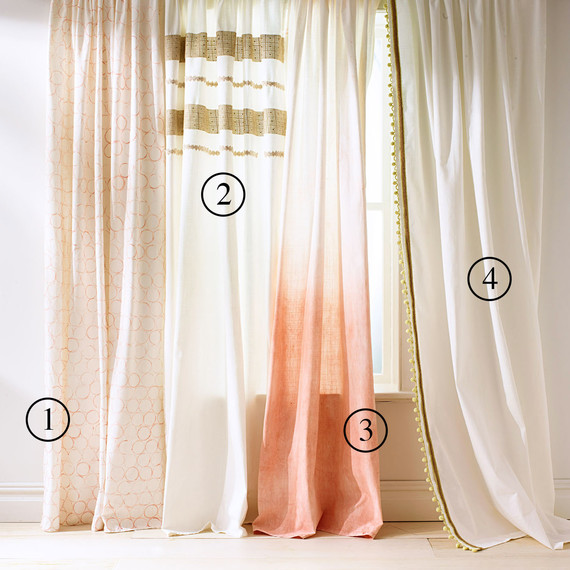 Customized curtains are one of the simplest, most affordable ways to transform a room. Start with basic cotton or linen drapes, since natural fibers absorb dyes best. (We used IKEA Ritva curtains; $34 a pair, ikea.com.) Then choose one of these techniques: Stamp them with circles made from the rim of a cup dipped in an ink pad (don't be too precious about it; imperfections look organic). Add an elegant iron-on trim. Dip-dye for an ombré effect. Or edge with fabric pom-poms.
[DON'T MISS: Here's What You Never Knew About Pom-Poms]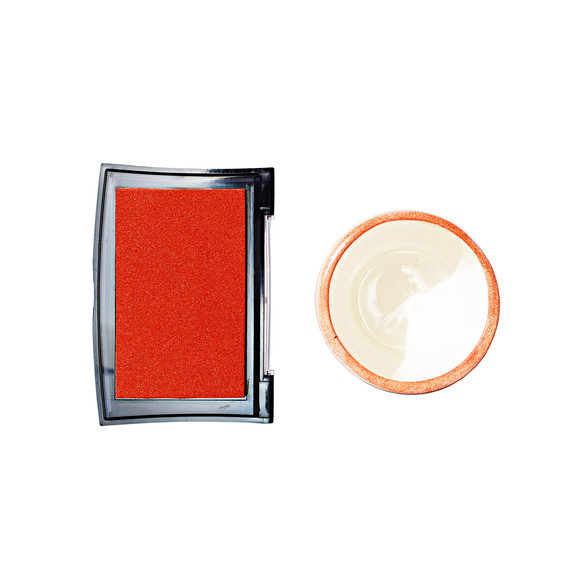 1. Stamp Them
Dip the rim of a glass in a fabric-safe ink pad and press on 3 or 4 slightly overlapping circles; then re-ink. Versacolor pigment ink, in Paprika, $7.75, paperpresentation.com.
[GET MORE: Stamping and Printing Crafts]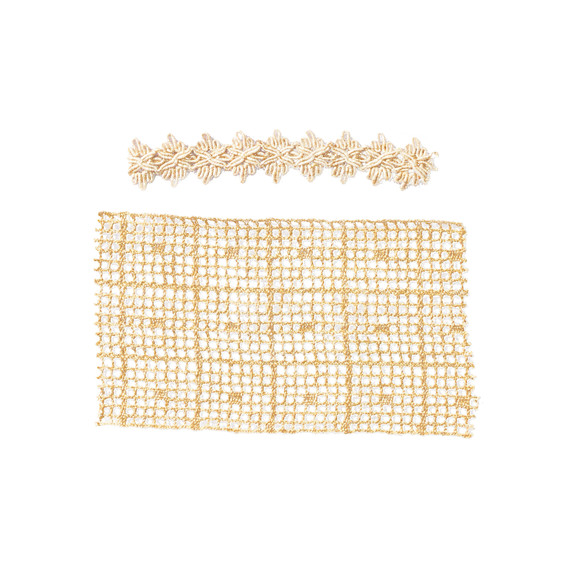 2. Embellish Them
Apply decorative stripes with iron-on adhesive tape. Stitch Witchery Prym Dritz heavy-duty tape, $3, joann.com. Crochet trim (similar to shown), from $4 a yd., eastcoasttrimming.com.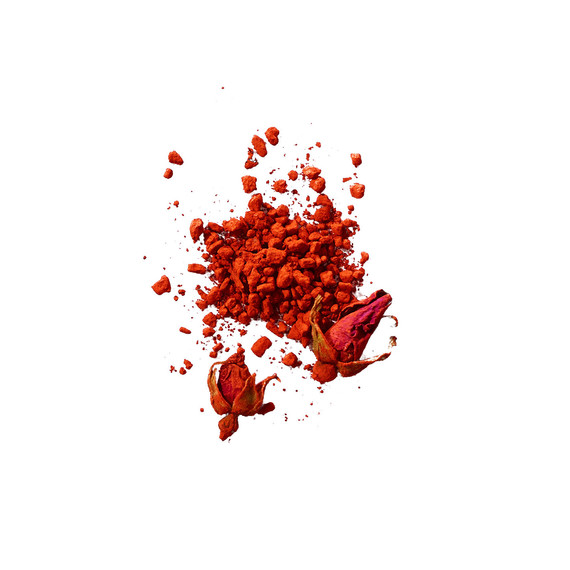 3. Tint Them
Prepare dye and fabric per package instructions. Dip bottom third of curtains into dye bath and air-dry. Audrey Louise Reynolds natural dye, in Pink, $40, alrdyeing.com.
[GET MORE: 14 Things You Didn't Know You Could Dye]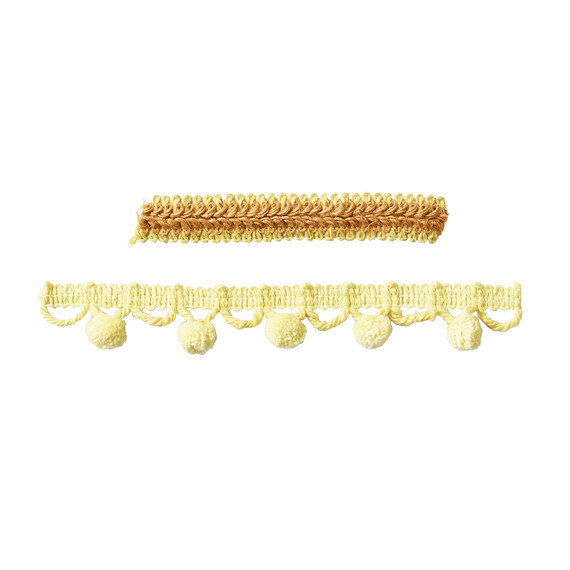 4. Edge Them
Use iron-on adhesive tape to line the inside edge of a curtain with pom-pom trim. Add plain trim to front to cover seam. Pompom trim, 3/8", $2.50 a yd., mjtrim.com. Woven trim (similar to shown), from $12 a yd., eastcoasttrimming.com.