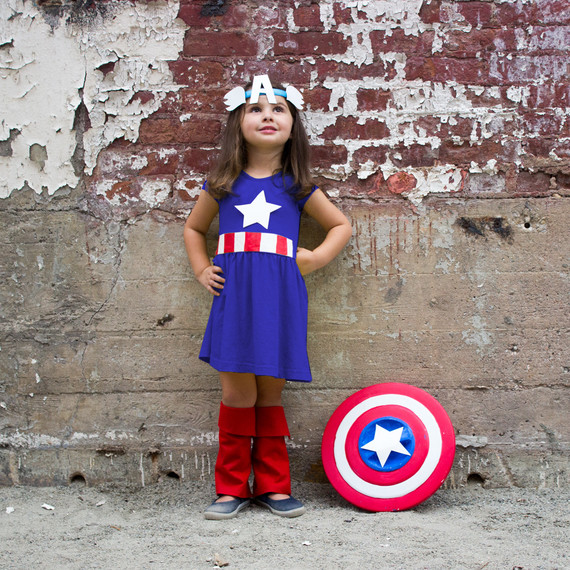 We're counting down the days left until Halloween, but you still have plenty of time to get yourself and your family cool costumes. So you can use the following information in two ways — find your inspiration from what's trending in the world of Halloween fashion or come up with your own original, one-of-a-kind idea. Either way, you need to know what most people will show up at your door looking like.
Let's start with the kids. According to a new report by the National Retail Association, for the first time in 11 years, more children will dress as superheroes as opposed to their favorite princess, which comes in second place this year. Animal costumes for kids take the third spot. It looks like millennials have been inspired by Batman for Halloween as nine percent of adults between the ages of 18 and 34 are expected to go treat-or-treating dressed as Bruce Wayne's alter ego.
[START HERE: Browse Our Handmade Halloween Costumes for Kids]
This isn't all that surprising given the fact that superheroes have been prominent in some of the biggest blockbuster movies of the year, counting Batman v. Superman: Dawn of Justice, X-Men: Apocalypse, Suicide Squad, and Captain America: Civil War among them. But beyond that, the fact that young girls are trading in tiaras for tights and capes shows a positive societal shift of empowering little girls to be independent. (And we're all about girl power here.)
In total, the NRF estimates that about 3 million kids will play their favorite superhero on Halloween. Will your child be one of them?
[MAKE OUR VERSION: The Captain America Superhero Costume]