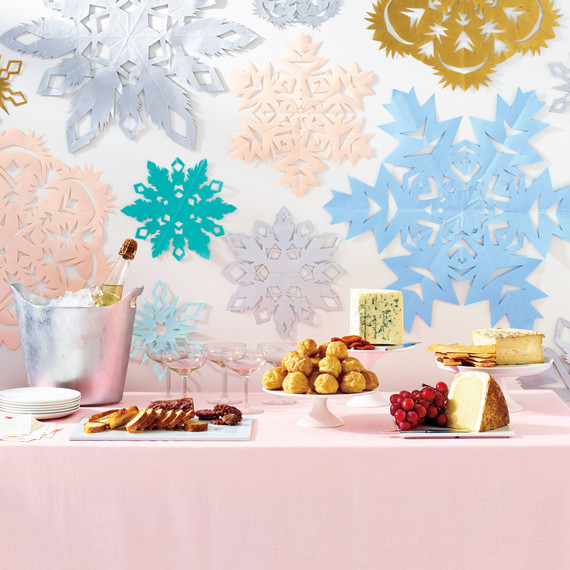 1. Send invitations out at least 2 weeks in advance.
December is a month that books up quickly in everyone's calendars. So if you're planning a holiday party, it's best to start planning as early as possible. Not to mention that the larger the party, the more planning that will be required, so getting started on it early will help to simplify the party planning for you and make it much less stressful.
2. Prep ahead of time.
Think of all the seasonal sweets and treats: cookies, cheeseballs, candies. Many of these can be prepped several days in advance of the party. Want to make even less work for yourself? Here's an idea: Consider turning your edible delights into a make-your-own buffet for your guests. For instance, bake a batch of gingerbread cookies and offer the icing, sanding sugar, and confectionary toppings, buffet-style, for them to decorate one of their own.
3. Make it a potluck dinner.
Here's another idea: Encourage your guests to provide part of the menu while you take care of the main dish or handle the drinks and salads. This will ensure that no one feels left out of dinner and will give you a break from having to do all the cooking. Leftovers will go home with your guests, which makes for easy cleanup as well.
4. Or make it a morning brunch.
Brunch combines the best of breakfast and lunch for lighter fare. You can include comfort food like cranberry muffins and baked egg and cheese casserole or elegant fare such as creamed spinach with poached eggs and brioche croutons, citrus salad with pomegranate seeds and have your favorite holiday cookies or pie as a dessert. Complement your dishes with coffee, juice or light and fruity cocktails.
[GET INSPIRED: Martha's Christmas Brunch Menu]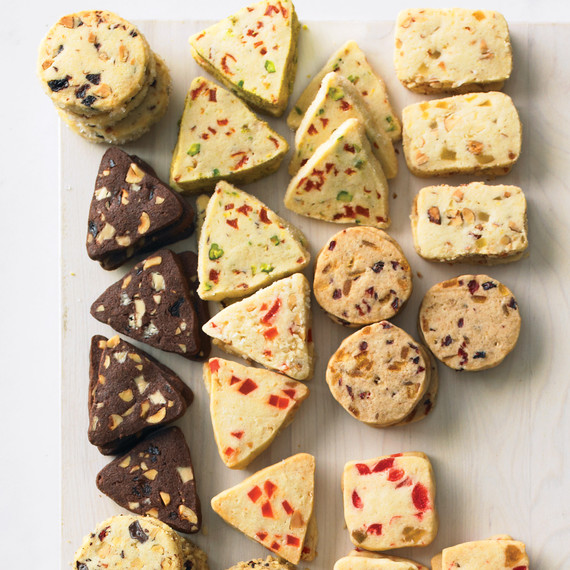 5. Keep your decorations simple.
The more, the merrier, right? (Only sort of...) You don't have to string up tons of lights all over your home for a standout impression. Setting out a few poinsettias, or other holiday plants, accented with shimmery gold ribbons and candles, will provide the right festive atmosphere without requiring as much work. Try these quick Christmas decorations ideas to accent your home for the holidays without inviting any of the stress.
6. Give stocking stuffers as party favors.
You can include peppermint sticks, holiday tea candles, and small tree ornaments placed into a small felt stocking right next to the dinner plates. If you decide to do a gift exchange, set it up as a Secret Santa exchange in which you and your guests only have to purchase a gift for one other person at the party. Traditional gift giving might be difficult for large gatherings with 100 or more people, so consider doing a raffle instead or forgoing gift giving at the party altogether.
7. Sing along to songs together.
Take the guesswork out of your holiday music by choosing a pre-made playlist that includes caroling classics that everyone knows. Encourage your guests to listen and sing along for easy entertainment. (Martha herself has a few perfect song suggestions.)
And of course, there's always Martha and her effortless parties to inspire you: