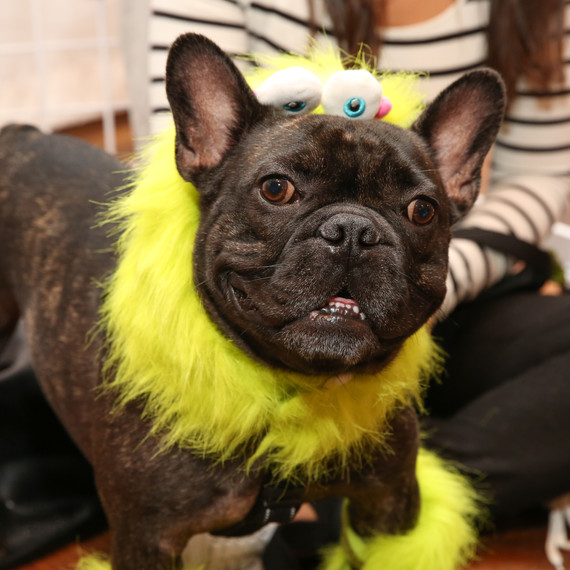 For a self-admittedly obsessed dog owner, you know that the best part of Halloween is dressing up your furry four-legged companions as pumpkins, witches, werewolves, and other things that go bump in the night. On the first day of fall, PetSmart recently welcomed the fall season with an adorable doggie "Howl-oween" (get it?) celebration that featured the Insta-famous Manny the Frenchie. The event was meant to promote their new line of seasonal pet products including Halloween costumes, pet accessories, clothing, and more in a one-stop cutesy-spooky shop.
[DON'T MISS: Martha's 9 Must-Have Puppy Supplies]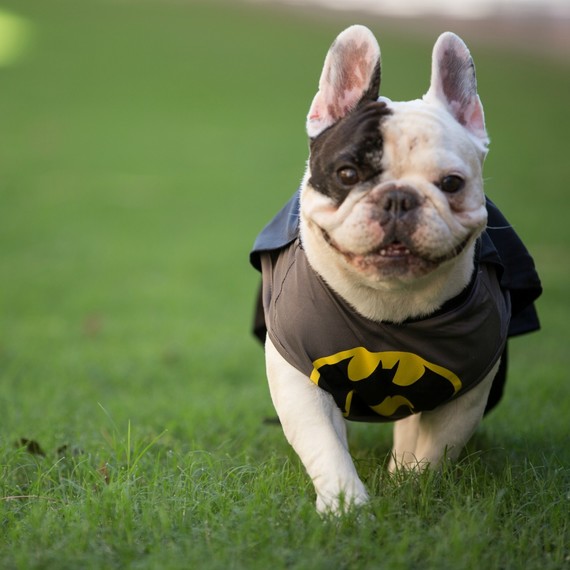 Truly, there is nothing terribly frightful about Manny's fall faves as he loves everything from the flashy Star Wars costumes down to the tasty Pumpkin Spice doggie treats. Actually, Manny's top picks are rather delightful. Amber Chavez, Manny's human mom says, "Manny loves Halloween — his favorite costumes this year are the BB-8 Star Wars and the Batman. This year, we'll be able to include treating the dogs in the neighborhood thanks to all the cute Halloween snacks Petsmart has this year!"
While Manny has selected Star Wars and superhero themes as his go-to Howl-oween costumes, your pup might want to sport the #Needasnack super cute dog tee. Whatever your furry friend decides to masquerade as this year, they'll for sure want to chew on PetSmart's yummy pumpkin spice rawhide chews after they have posed for all their adorable pictures.
[THIS JUST IN: Who Knew? Pumpkin is Good For Dogs]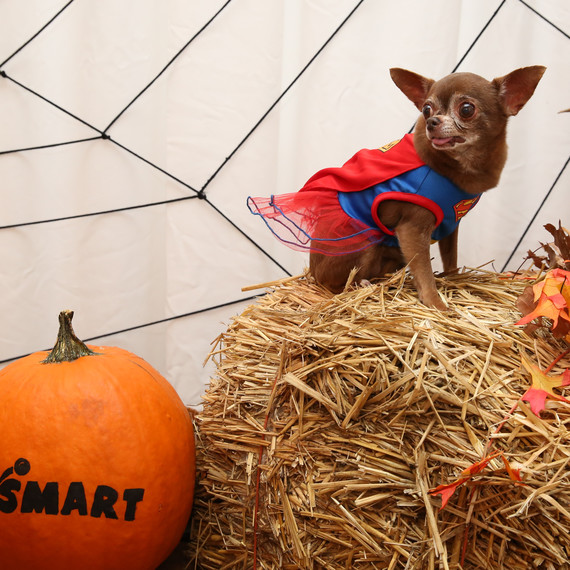 Dog parents, please do not fret as you feel that you've missed out on all the Spook-tacular fall fun. PetSmart wants to give all pets the VIP Insta famous fall festivities treatment as they have a few tricks and plenty of treats up their sleeves for pets (and their parents) during October inside PetSmart stores. During October 22nd to October 23rd, 12 - 4 p.m. local time, pets and their parents are invited to come dressed to impress as the can trick-or-treat throughout the store and take bewitching photos too. Children are welcome to accompany their furry siblings and trick-or-treat alongside them as well as decorate their own Halloween pail. In addition to trick-or-treating, PetSmart is hosting a Wicked Cute Halloween Contest. Think your pup is wickedly cute? Between Oct 1-24th you can submit a picture of your pet in their best costume for a chance to win. 
Whatever your pet decides to dress as this Howl-oween, we are sure plenty of treats, kisses, belly rubs, and tricks are in-store.