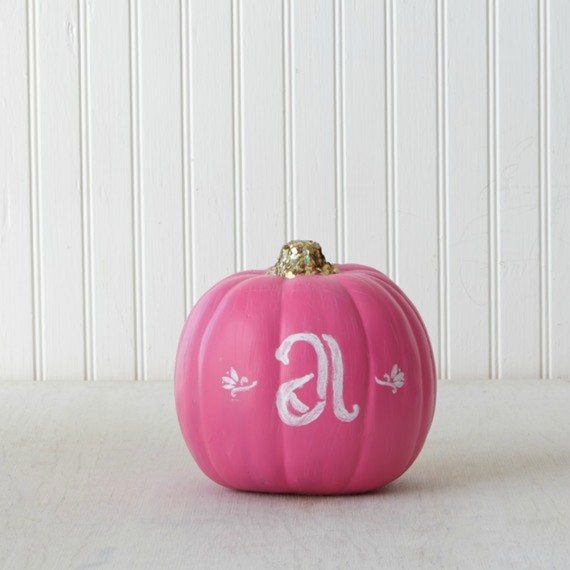 Make a Boo-TIFUL Pumpkin
You've done orange and black. And black and white. And all variations of fall colors. This year, make a whimsical color choice with this preppy yet elegant pumpkin craft. Give each of your ladies their own pumpkin to decorate, and the supplies needed to get their craft on. This particular pumpkin was painted with the Martha Stewart Crafts Chalkboard Paint in the hue called Raspberry Ice. After allowing the paint to dry (sip a few bewitching cocktails while waiting) add your personalized monogram seal with erasable liquid chalk and chalkboard stencils. Want more ideas? Try making Glittered Skulls and Bones, fluttering Butterfly Specimens, or even a magical Cinderella pumpkin. When making your pumpkins, remind your gal pals to glitter their stems once the paint dries as it will make this DIY oh-so BOO-tiful! Take note that the best witches embrace sparkle whenever possible.
[MAKE IT YOURSELF Get the Preppy Monogram Pumpkins How-To]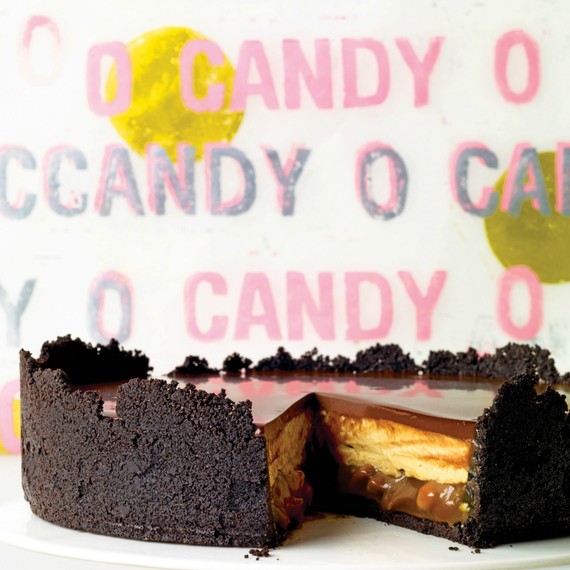 Skip the Tricks, Serve the Treats
Let the trick-or-treaters traipse from door to door. Some of the best treats are best saved for you and your ghoul-friends. Nothing temps a sweet tooth like a Peanut, Caramel, Chocolate Tart. Ours is made with leftover Halloween candy. (So hurry up before the kiddos discover your secret!)
[TRY THIS: Get the Peanut, Caramel, and Chocolate Tart Recipe]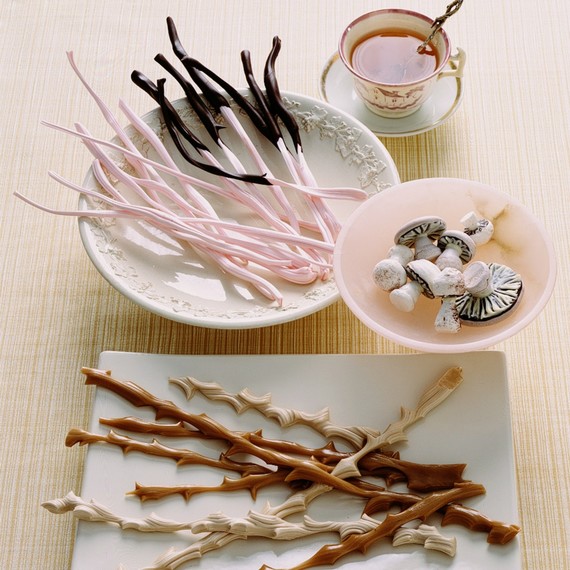 And a batch of these Twig Taffy candies (dipped in taffy, buttercream, or peppermint flavors) can be made in no time flat. Plus, we happen to think they look like tiny witch brooms. When creating these broom look-alike treats, incorporate a variety of colors like pinks and browns into your edible twists that coordinate with your ghoulishly glam party theme. Twist, twist, and zoom, zoom as they'll be eaten before you can say, "I'll get you, my pretty." (Hopefully, not your little dog too.)
[TRY THIS: Get the Twig Taffy Recipe]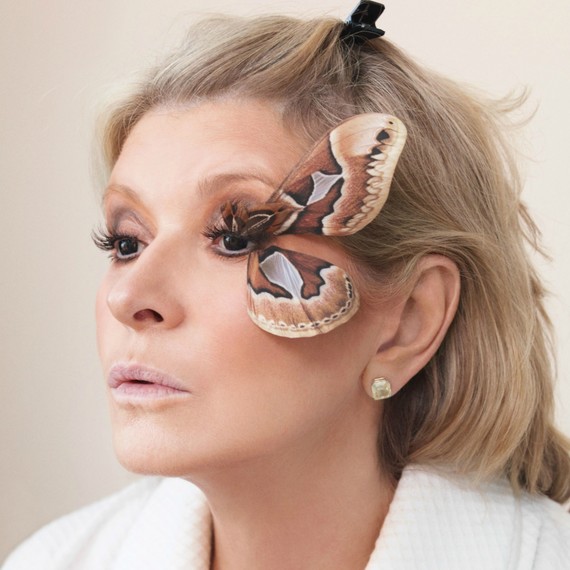 Channel Your Inner Goddess, or Ghoul, or Goblin
Hosting a Halloween "Ghouls Night In" has its perks other than what seems like endless bowls of candy corn. Have your girlfriends come dressed to impress: whether they choose to arrive transformed as a whimsical Madame Butterfly, a Frozen Snow Queen, or a Ghostly Equestrienne to make the night indoors memorable. Oh, and make sure that you've picked a costume too! Or, get dressed up together as a group. You can have fun playing with makeup, accessories, and crafting supplies to create otherworldly looks for each other.
Brew up Some "Boos"
"Double, double toil and trouble." (In other words, fire up the cauldron — and say, "Bottoms up!") The best witches will give any sinister drink a try, including Bleeding Heart Martinis, midnight-black mixed cocktails, and Pina Ghouladas. But believe us, before the last stroke of midnight strikes, you and your ghouls will have downed a few of these spooky spirits.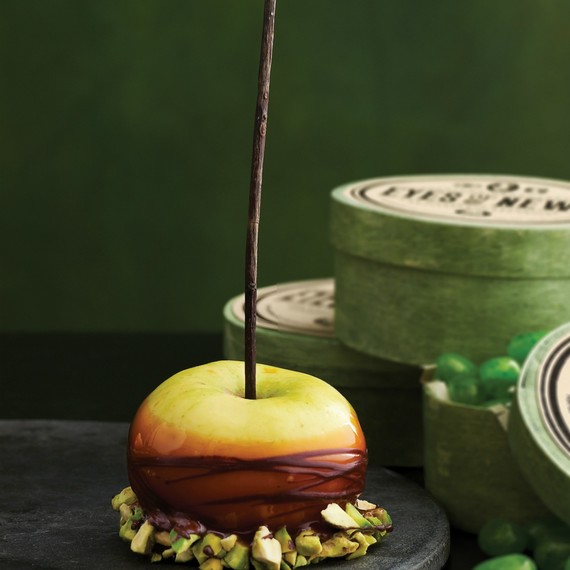 Save Them Something Sweet
By now, the party was an epic success. Why not end the night on a sweet note with a take home station of homemade poison candy apples? Let your gals pick their candy apple poison: pistachio, caramel, or chocolate. (If you're lucky, you'll have a few leftover for yourself.)
[TRY THIS: Get the Poison Apples Recipe]