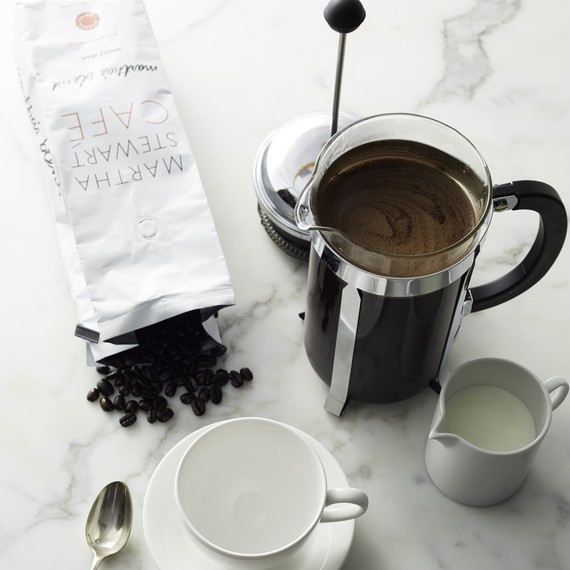 You can never have too much Martha in your life, and if you happen to live in or around the Sacramento area, you're about to get just a little bit more. 
A Martha Stewart Café is opening inside Macy's Golden 1 Center in Sacramento. The cool, elegant café serves coffee and tea drinks, snacks, and Martha's own label coffee beans and teas (yes, you can buy Martha's espresso to make at home). The menu at this new Martha Stewart Café is like that offered at original, inside the Starrett-Lehigh building in Manhattan where Martha's offices are located. 
(GET more Martha! Find out about the new series of Martha Bakes)
What better way to revive after shopping or refresh before, than with a café au lait or a mocha latte expertly prepared by one of the Martha Stewart Café baristas. If you're a tea drinker then savor a cup of Martha's Breakfast Blend, just one of the black teas on offer, or try Martha's choice jasmine tea, or a herbal blend like lemon-ginger or the unusual and wholly addictive buckwheat. 
Just in case Martha Stewart Café drinks and snacks during your shopping trip doesn't seem like reason enough to celebrate, Sacramento residents can also look forward to free Martha coffee between October 10 – 16 in honor of Specialty Coffee Week. We'll drink (an espresso) to that! 
Watch Martha make one of her favorite pairings for a cappuccino, her famous Breakfast Cookies: