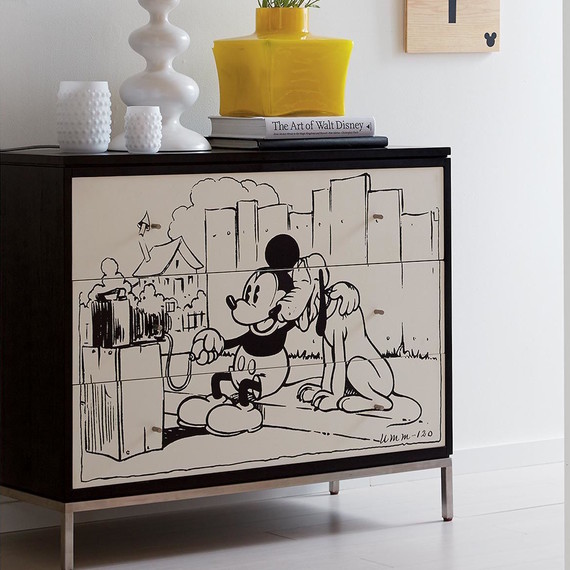 Ethan Allen just took our obsession with all things Disney to a whole new level. And we're not talking about small items like stickers, toys, or Mickey ears.
The furniture retailer announced that it's partnering with Disney on a holiday collection launching on November 18 which, if you are a true Mickey Mouse fan, you probably know that it also happens to be his 88th birthday. It is the first collaboration of its kind for Ethan Allen, a purveyor of classic American style.
The furniture and home décor collection will include products for the nursery, kids' rooms, and living rooms such as Mickey Mouse-printed chairs, a 'Wonderland' side table, and a really cool film canister side table. Prices are between $39, for a Mickey stroller blanket, to $1,599 that will get you a character chest.
RELATED: Bring on the Blues! How to Decorate with this Cool Color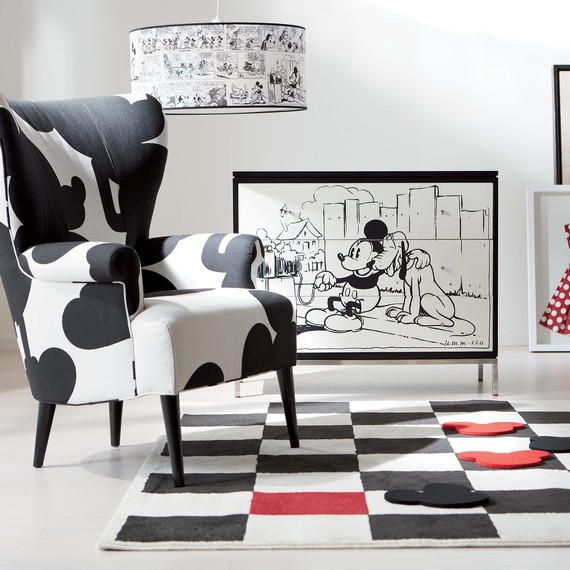 "We've all grown up with Disney, and that emotional connection and magic lasts a lifetime," said Josh Silverman, executive vice president of global licensing, Disney Consumer Products and Interactive Media in a statement. "The Ethan Allen Disney-inspired collection allows families to incorporate Disney into their lives and homes in a beautiful and elegantly functional way."
To complement the collection, Ethan Allen is also releasing a Magical Home style book that will inspire your Disney redecoration project.
And we have some great news for all Disney and Ethan Allen members—the collection is available for pre-sale right now on EthanAllen.com.
Plus, see how to decorate your home with the memories you made at Disney World: