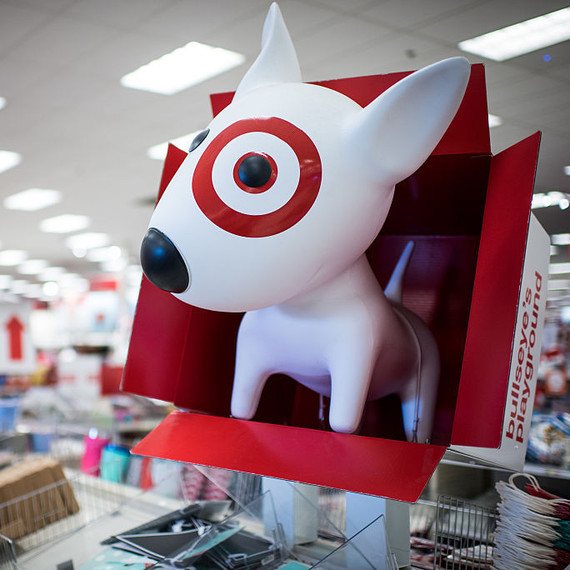 If you happen to be in New York City's Tribeca neighborhood today, you may witness something a bit unusual for the upscale Manhattan neighborhood -- the grand opening of a mini Target store. It has a Chobani Cafe inside as well as a mural painted by a local artist. Sounds a little too hip for Target, right? Well, you may want to get used to this sight, because the retailer is planning to open a lot more of those in urban areas across the country.
This is part of Target's new plan to reach more younger people (read: Millennials) who mostly shop online for everything from beer pong supplies (because college) to paper towels, according to the Wall Street Journal. In other words, prepare to start thinking of Target not as your suburban mega store, but rather as your small neighborhood marketplace where you can find the essentials you need to survive in the city.
[GET TIPS: Here's How to Shop Like a Pro]
The aforementioned Tribeca store, for example, will offer a large selection of baby products in an attempt to appeal to families who live in the area.
If you are a college student at the University of Minnesota, you already know what we're talking about because you already got your smaller and a lot more curated version of Target. The store is approximately a seventh of the sixe of a normal Target and offers items geared towards college students—mini ironing boards, beer, and twin-size sheets.
The change of strategy was prompted by the company's first decline in sales in two years.
JUST FOR YOU: Shopping Tips From Martha