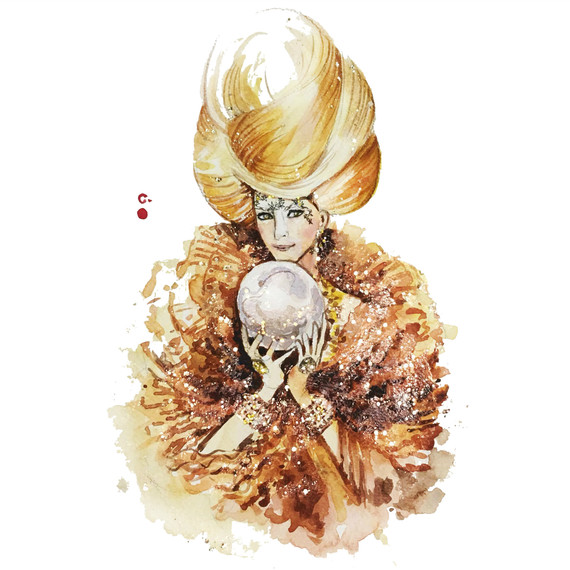 Imagine a world of glittery ballgowns, shimmering sequins, pretty flower petals, and the brightest color of your dreams.
Enter the artistic world of Clayrene Chan, an artist based in Singapore who paints haute couture gowns using nail polish. She's quickly racked up a following on Instagram and her work has caught the attention of the fashion world itself including clients like Christian Louboutin, Longchamp, and Diane von Furstenberg.
[LOVE THE LOOK? Make Martha's Spellbinding Sorceress Costume]
So how did she start creating art with nail polish? It began two years ago with a different blank canvas: her nails. "I was thinking new design to paint my nail and I watched a video from YouTube of how to make water mable art by using nail polish — it was so fascinating and I loved the effects."
She challenged herself to try the nail art technique, and slowly, she applied the same technique on paper mixed with water. The results were similar to watercolor paints, adding embellishments like sequins, glitter, and more.
"I was always in love with fashion, especially haute couture and fantasy gowns," she says. "I was deeply inspired by fairly tales since I was a kid. With my fine art background and my passion in fashion, I think fashion illustration is the best way to apply my art and my love of fashion together."
Her inspiration often comes from the latest collections, magazines, and social media. "It's like picking up my dream gown and painting them to life. Sometimes, I will just draw and paint through my imagination, a feeling like dreams come true!"