Halloween is less than a month away and it's time to start thinking about how you're going to decorate your home. Because, let's be honest — a scary costume is one thing but you only wear it on Oct. 30 — to really get into the mood of the holiday, you need to make sure everything around you screams, "Halloween." (Pun intended.)

And what better way to get inspired than to take a look at how some of your favorite celebs have transformed their homes — both inside and out? Without further ado, here is your inspiration for spooky home decor — the celebrity edition.
Nicole Richie
We know it's Halloween, but you can still keep it classy. Nicole Richie went for simplicity in color by choosing skulls in black and white. And we actually prefer that design aesthetic, than decorating your house in all of the shades from the color spectrum.
[Try This: A White Pumpkin Centerpiece]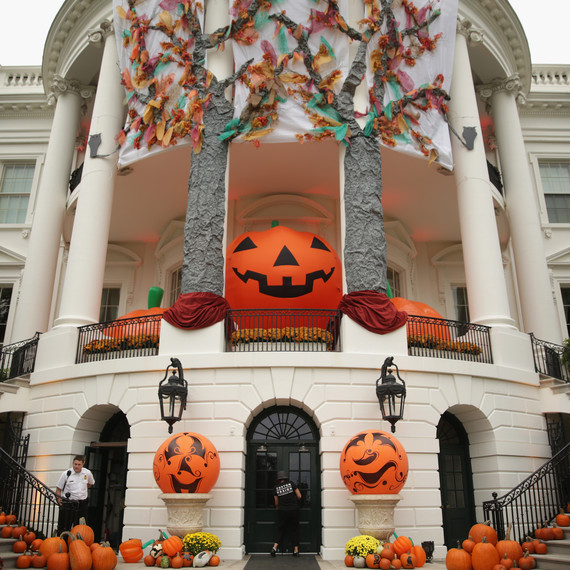 The Obamas
We save the best for last (sorry, David and Nicole), but if there's one couple that really goes all out for Halloween, then it's the Obamas, partly because their house is.. well, the White House. Here, they hosted local children and children of military families to trick-or-treat and celebrate Halloween. They never disappoint and this particular instance was no exception — big inflatable pumpkins among a sea of real ones and a haunted forest. When in doubt, go for the classics.
[Get Inspired: 53 Outdoor Halloween Decorating Ideas]