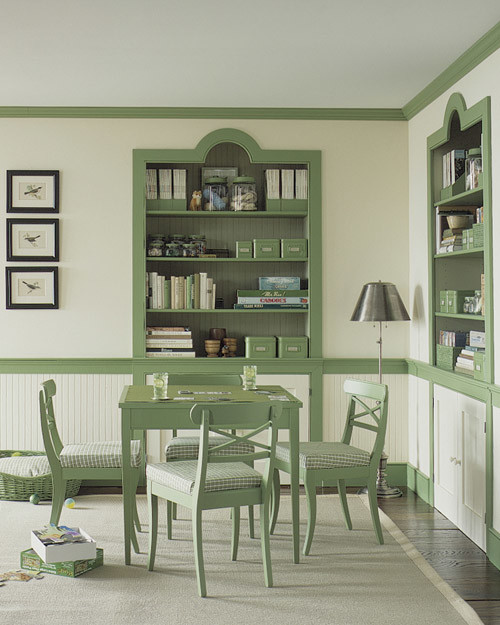 Go Monochromatic

Instead of painting the room's trims and window frames contrasting colors, New York-based event designer David Stark suggests painting the walls and trims in two different hues that are similar in value within the same color family (such as smoky blue and slate, for example). "Contrasting trims become outlines or boundaries, which simply reinforce space limits," he says. Emily Wright, co-owner of styling company Ruie + Grace, agrees and recommends using varying shades of the same color for the walls, ceiling, and trim, plus the drapery and even large furniture pieces to create an overall monochromatic color scheme. Design expert Francesco Bilotto adds that by decorating small spaces with large pieces like a sofa in the same color as the walls you avoid a overly crowded vibe. "You want to make sure that larger objects don't feel like they are encroaching the space." Accent colors can be introduced through artwork, pillows, or tabletop accessories.
Ever Think About Doing an All-Green Room?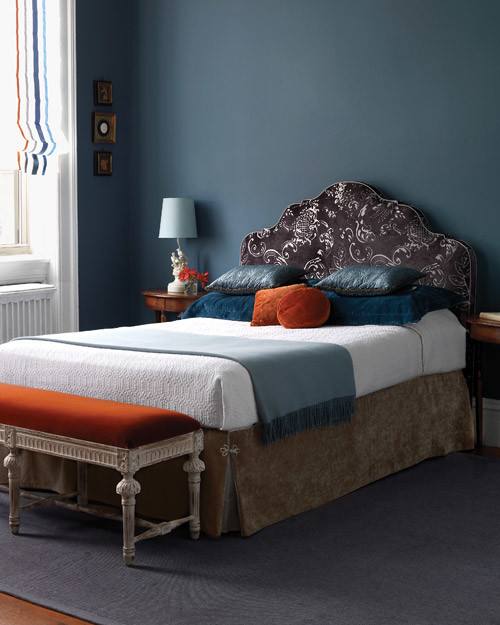 Embrace Dark Paint
"There is the common misconception that white paint makes a room feel larger, but when you use dark paint in one room that leads into a lighter walled room, it makes that contiguous room feel even brighter in comparison," Stark explains. This allows the rooms to create interior drama, he adds. Bilotto agrees, saying that when you darken the walls and corners of a room, your eye keeps moving as it focuses on the "drama" of the room versus the size.
Learn the Tricks of Decorating with Dark Colors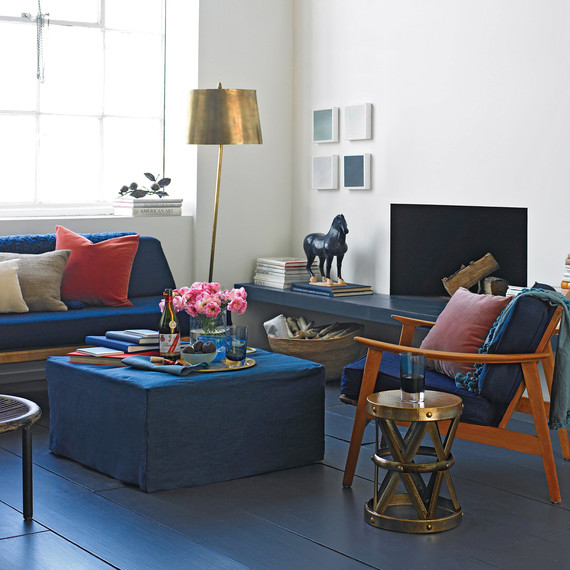 Color-Coordinate Accessories
Organizing books and accessories by color helps streamline furniture pieces and bookshelves ensuring the overall room is less cluttered, Wright says. Plus, stay clear of detailed patterns and busy textiles, Bilotto says. "When you start layering patterns and colors, the room tends to feel busy and cramped," he adds. "Stick to solid colors and simple textures."
Learn How to Make Your Own Pillows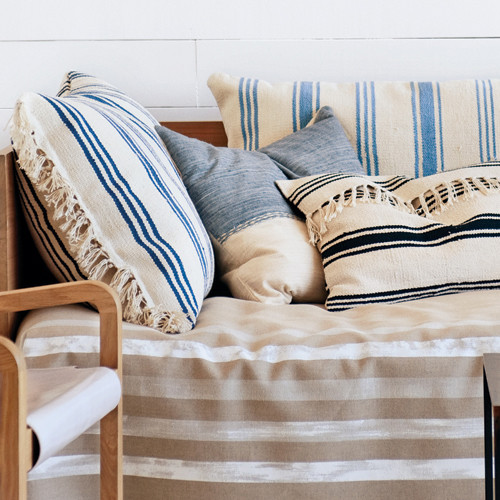 Try Stripes
Instead of using one solid color, Stark suggests painting vertical stripes on the walls to elongate or stretch the eye upward. And remember to consider the size of the room when trying this technique: the larger the room, the wider the stripes; so stick with narrower stripes in a small space. Plus, by painting the ceiling a paler color than the stripes it will to appear to float, creating another space-expanding optical illusion.
Try Decorating with Stripes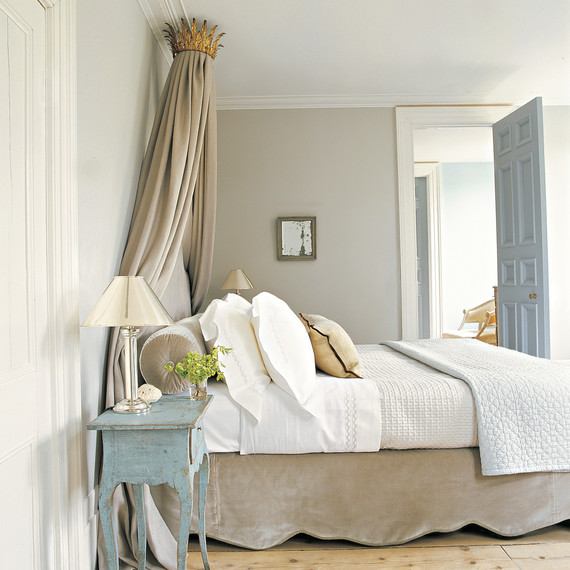 Ditch White
"Misty grays have a magical quality of making a space seem larger than it is," Stark says. But, you can select a white for the trims and window sashes that's close in value to the gray so the colors vibrate.
Learn More About Decorating with Whites and Neutrals