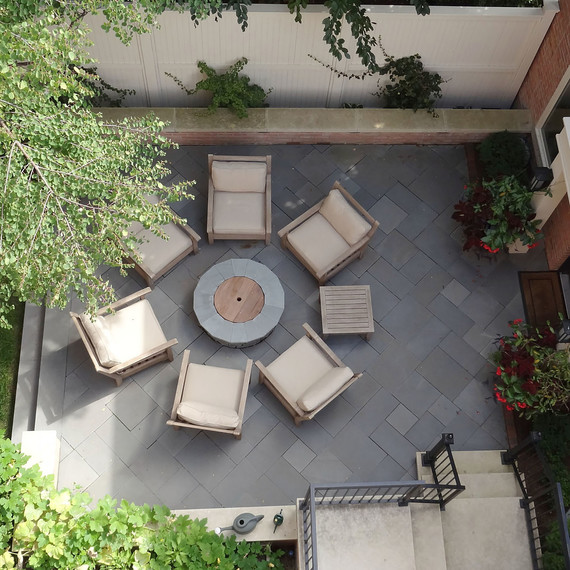 Let's look at material costs first; we are not even going to talk about low end concrete paver products that you can buy at big box stores. We admit we are paving snobs, but these products just do not live up to the expectations that a professional installer should have. Rather, we are going to look at materials that will live up to a higher standard of aesthetics and quality.
Concrete Pavers: Even the higher quality concrete pavers available at landscape material suppliers will vary widely in price, look and function. We are not going to address specialty concrete pavers made for specific applications like driveways or pedestal paving systems. The most basic, entry level concrete paver in a 4" x 8" size retails for $2.49 a square foot. If you are looking for a more unique paving pattern with varied sized pieces the price will jump to anywhere from $3.44 to $9.75 a square foot. On a 200 square foot patio just the paver cost can range from $500 to $2,000!
Try These Outdoor Pathway Perennials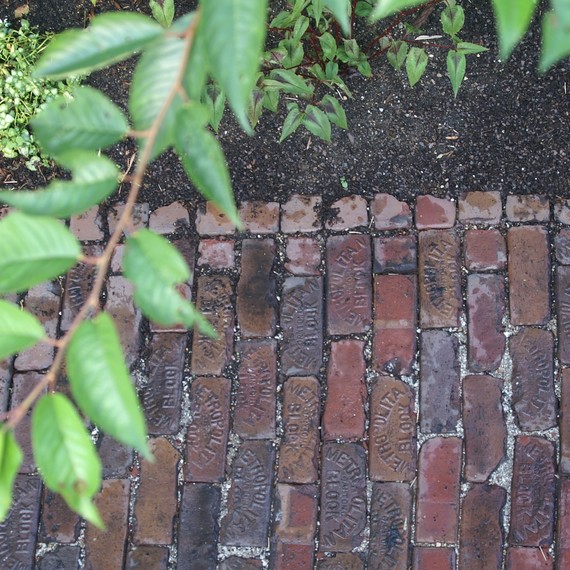 Clay Pavers: We generally recommend customers forego the concrete products and look at pavers made from natural materials #pavingsnobs. Clay is a great option when keeping costs down is a priority. A quality clay paver will range between $4.25 and $7.95 per square foot. You heard us right – clay paver pricing is right in line with the higher end concrete products! For a 200 square foot clay paver patio you will spend between $850 and $1,600 for the pavers.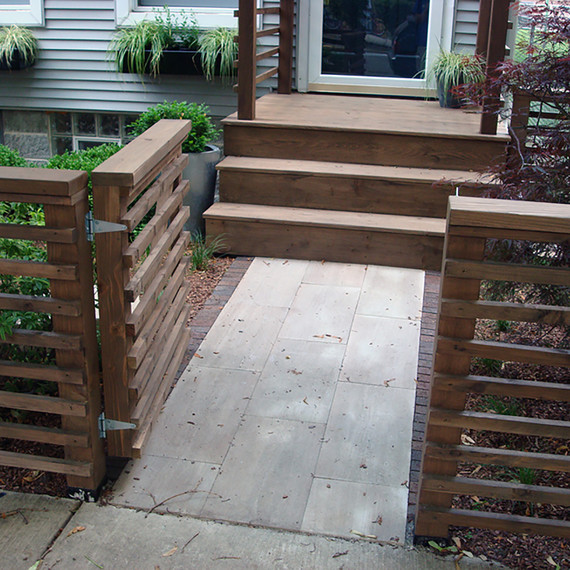 Stone Pavers: We are not talking about flagstone – the random sized, irregularly shaped stones. While these can be used for patios, let's limit this discussion to cut pavers.
Limestone: We are now moving into a truly premium product, and the price reflects it. Expect limestone pavers to cost between $15.40 up to $21.90 a square foot. This will depend a lot on the type of limestone as well as the finish (cut, polished, brushhammered, flamed . . .). This works out to between $3,100 and $4,400 paver cost for a 200 square foot patio.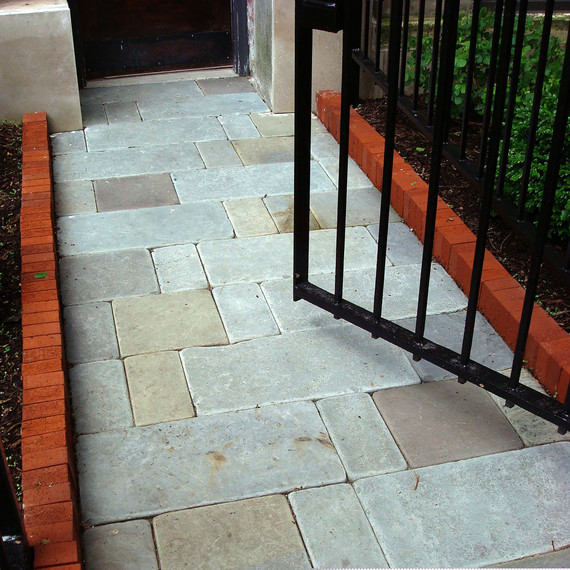 Bluestone: Probably our favorite paving material option based on cost, aesthetics, availability, and durability. There are quite a few options with bluestone pavers to choose from. The first is color, the two most common colors are "select" (also known as "blue / blue" or "true blue") and "full range." The "select" bluestone will have a much more consistent coloring without a lot of variation within each individual paver. There is variation from paver to paver, so please do not get mad at the vendor when this happens. "Full range" bluestone will have much more variation of color, with streaks of rust and brown running through pieces.
Learn All About Cleaning the Floors Outdoors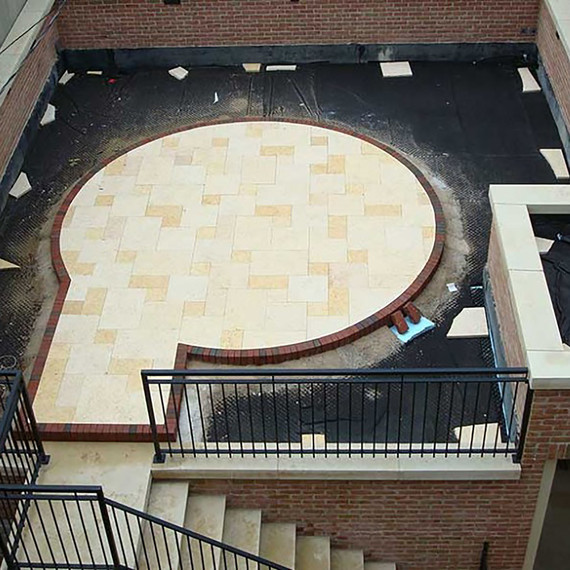 Installation
The most important part of any patio here in Chicago is a proper base. If you don't get a good base your patio will not last. Our crews excavate to a minimum depth of 8" and will often go as deep as 12" if the soil does not drain well.
On sites with good access that you can get a machine in to do the digging, the excavation can be done fairly quickly. Figure a two man crew for a morning. But if you live in the city and the only access to your back yard is through a 30" wide gate in the alley, expect a three person crew to spend at least one full day excavating for the base. Once the base is excavated, you have to fill it back up with gravel. Once we build the base up to where it needs to be, we install a sand bedding layer.
We are finally ready to install those pavers! But what pattern do you want? The more complicated the pattern, the more time it takes to install, the more expensive it is.
Total Cost
The final consideration is the labor rate of the contractor doing the work. Believe us, this kind of labor is hard work! We do our best to pay our crews on the high side of the scale for this type of work. Most quality landscape firms in this market [ie Chicago] are charging between $50 and $80 per hour for labor. So, when you include the cost of the pavers and other materials and the labor and equipment needed to do the installation you should expect to pay between $25 and $45 a square foot for your patio. That means your 200 square foot patio will cost between $5,000 and $9,000.
So what is our advice?
Make sure that you completely understand what you are getting when pricing out your patio. Ask to see samples of the actual product they will be using as there is a big difference in cost and look of the many available products. Take the time to go to the landscape supplier's yard with your contractor to look at options and talk about pricing points. Understand what the paving pattern will be and how this affects the number of pavers you will need. Talk about what the joint spacing will be between the pavers and make sure you are happy with it. Have a clearly written contract that explains exactly what will be done. Ask for a certificate of insurance and if the contractor doesn't have one, DO NOT use them! Talk about how weather will affect the project time line. Understand that the installation will take longer than you want, make a bigger mess than you expect, and that is the norm for even really great contractors. Find out everything you can and then make sure that the contractor lives up to the promise they make.