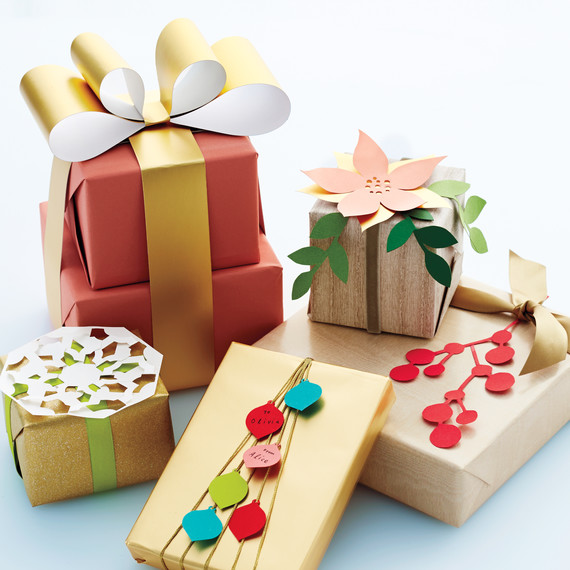 While some of us are still contemplating the end of summer, which for the record was only a couple of weeks ago, others have already started and finished their Christmas shopping.
According to a new poll by CreditCards.com, most Americans are generally annoyed by any early displays of the approaching holiday season, but 14 percent of the surveyed admit to have already begun checking off items of their Christmas list. If you translate those numbers into actual people, that equals 34 million Americans. Crazy, we know.
[Related: Will You Spend More Than the Average American on Halloween This Year?]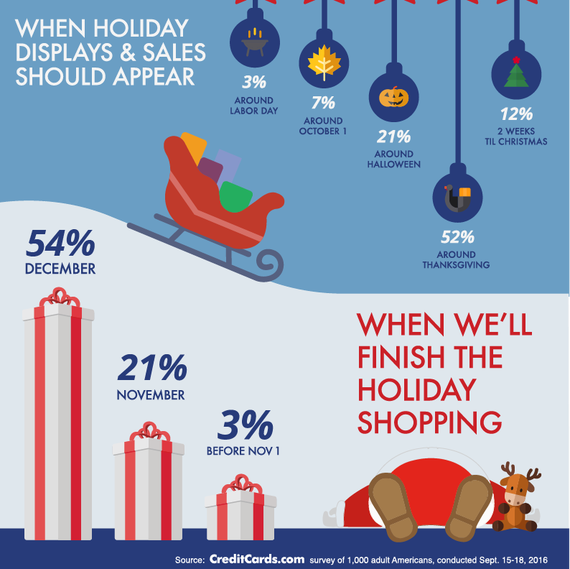 You know what's even crazier? There are one million people among us who are already done with all of their holiday shopping. All. Of. It. And it's not even three months before it's time to even open presents!
And while we have all complained on social media about early holiday decoration, it turns out that most of us are in agreement of when the appropriate time is for stores to stock up on Christmas gifts — 52 percent say around Thanksgiving. Some 12 percent are so annoyed that they don't want to see anything holiday-related until two weeks before December 25. "If the consumers are asking for holiday products earlier in the year, you are more than likely to see retailers start having a small assortment by late summer and build up their inventory as we move into the holiday season," Ana Serafin Smith, spokeswoman for the National Retail Federation told CreditCards.com. "It is natural that retailers are reacting to this trend."
So, guys, we hate to be the bearer of bad news, but at the end of the day all of us may be to blame for all the Christmas sweaters next to the bathing suits sale rack at your local department store.
[Don't Miss: A Must-Have Checklist for Christmas Gifts]