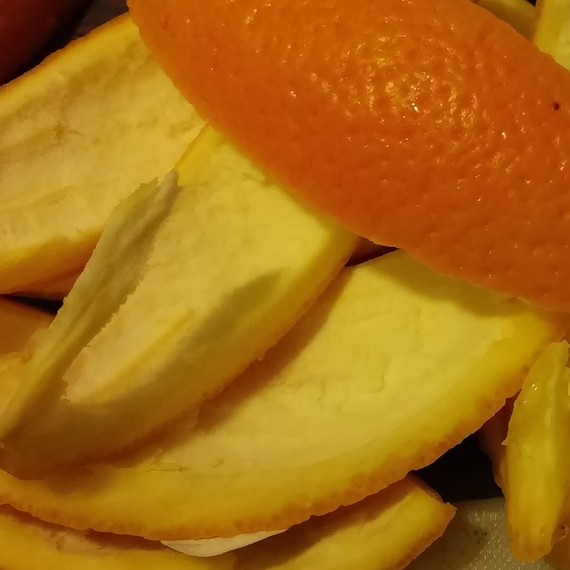 Packed with vitamin C, the orange is a beloved fruit that can help to boost the immune system, aid in skincare, and may help reduce the risk of respiratory and inflammatory joint diseases, ulcers, certain cancers, and more. Even the pith, which tastes bitter, is high in fiber and can help lower cholesterol. But if you thought you knew all that orange had to offer, read on to learn what 16-year-old Kiara Nirghin discovered!
This South African high school student won the grand prize (a whopping a $50,000 scholarship) at the annual Google Science Fair. Nirghin, who attends St Martin's High School in Johannesburg, created her project in hopes of producing a cheap super-absorbent material that allows soil to retain water. The key to her project? Orange peels. Over 45 days, Nirghin conducted three experiments that lead her to create an "orange peel mixture", which only required electricity and time, that's fully biodegradable, inexpensive, and manages to retain water better than commercial super-absorbent polymers (SAPs). The mixture consists of a simple combination of a crushed powder mixed with sun dried orange peel and avocado skins.
Kiara's project was inspired by the recent drought in South Africa, that's been declared the worst since 1982 and has recorded the lowest percentage of rainfall since 1904. The drought has lead to a shortage of crops, such as maize, and the deaths of many animals. Kiara's hope is that the material she invented reduces juice manufacturing waste in addition to alleviating the damage done by droughts, in return saving local farmers money and their crops. If her prize-winning project shows us anything, it's that much of the food we waste has added value and can serve as something brilliant, whether for an outstanding recipe or an innovative material that can address struggles of farming.
Learn more about Kiara's project.