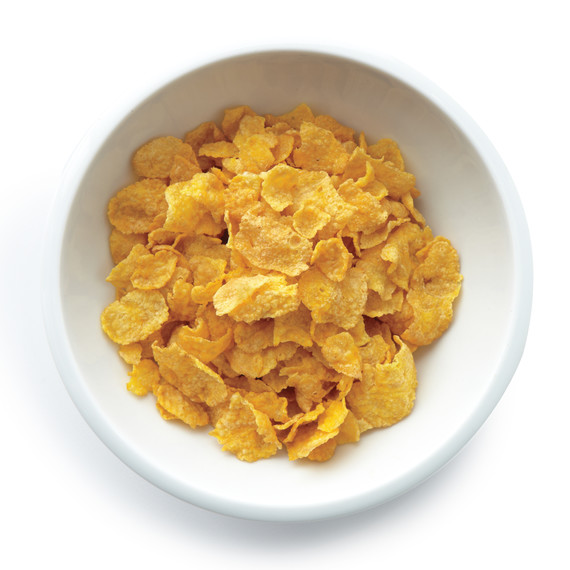 What Americans eat for breakfast has gone through many changes over the years but the place of breakfast cereals in our morning ritual remains strong. Many of us crave a bowl of whatever we enjoyed as kids and perahps pass the traditions on to our own children. Understanding that fondness for the past, The Cereal Project at MrBreakfast.com has been working since 2009 to document every cereal produced in the United States. With help from contributors around the nation, they have catalogued over 1,500 cereals, dating as far back as 1863, when the first manufactured breakfast cereal, Granula, was introduced.
Yes, that first cereal Granula inspired granola! Get our homemade granola recipes
As anything with variety, preferences are sure to exist and when there's preference, you can surely count on debate. After years of work and 570,572 votes later, Quisp has emerged as the firm fan favorite. Quisp, a product of the Quaker Oats Company, tallied 5,551 votes according data graphed by Vox.com. It debuted in 1965 along with sister cereal, Quake. Quisp is said to taste like Cap'n Crunch (introduced in 1963), and resemble Kix cereal (introduced in 1937) that has been flattened to look like flying saucers. But what helped to boost its place in the hearts of so many dedicated eaters was the Quisp mascot. A fun and lovable out-of-this-world being, he was voiced by Daws Butler, who also did the voices for Rice Krispies's Snap (of the Snap, Crackle & Pop trio) in the 1940s, and other culturally significant characters such as Yogi Bear, Huckleberry Hound, and Cap'n Crunch.
Not far off in second place is a still modern favorite, Kellogg's Frosted Flakes, introduced in 1952. Of course Frosties has probably the best cereal mascot of all time, Tony "They're Grrreat!" the Tiger. Closing out the top five are Cinnamon Toast Crunch (1984), Honey Nut Cheerios (1979), and Cap'n Crunch (1963), all of which can be found in a cereal aisle today.
Try our Breakfast Cereal 2.0 recipes
With the great cereal debate finally at rest (Quisp won fair and square, accept it), it's clear just how many people not only love their favorite cereal but also relish the memories that even an image of those classic cereal boxes bring back. Considering that 61 out of the first 100 cereals ranked are no longer available, it's obvious that nostalgia reigns supreme. What better way to celebrate the grand American tradition of boxed cereal than to head to the kitchen, grab a bowl and spoon, pour your favorite cereal and cover it in milk? 
Don't see your favorite cereal in their index? Submissions are welcomed. For the full list, which ranks 200 cereals, head over to The Cereal Project. 
And now, watch Martha and cereal lover/pastry chef Christina Tosi make cereal milk: