Without losing any of its charm, this cramped old-fashioned cottage was reinvented with a cohesive look throughout the entire house. From cedar shingles on the exterior to knocking down walls on the inside, this Craftsman home expanded its living space while enhancing its style. Previously remodeled two or three times, the homeowners looked to Phil Rossington, architect of Rossington Architecture, to design an open floor plan in this three bedroom, two bathroom California home.
For $900,000, the team at Rossington Architecture completely remodeled every room in this Craftsman-style cottage.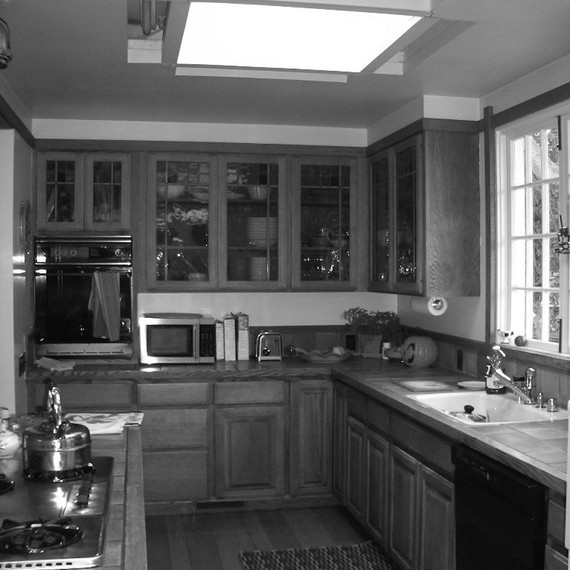 Before: A narrow, dysfunctional kitchen
Dark and dated, the original kitchen was tight on space, leaving little room for cooking and entertaining. Old appliances and wood cabinets left the kitchen feeling dull and dreary.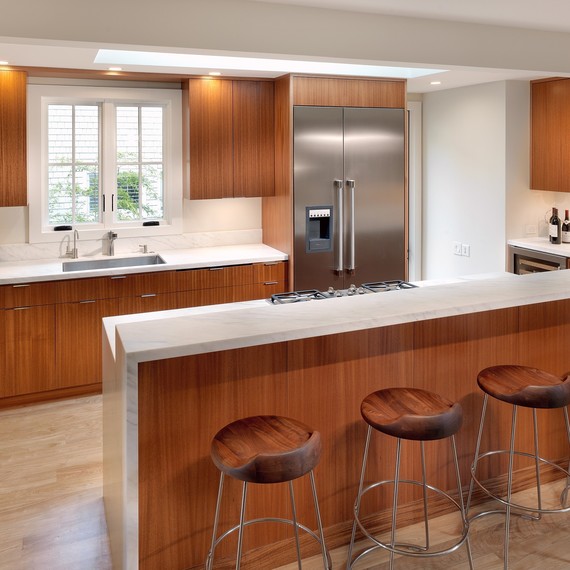 After: A warm and welcoming kitchen
A massive redesign of the kitchen included removing the wall between the kitchen and dining room, opening up the wall between the kitchen and front game room, and combining three skylights into one large skylight allowing endless amounts of natural light to flow in. Without adding any square footage to the room, the kitchen's new design visually expands the space. Marble counters and stainless steel appliances top off this inviting kitchen.
[THINK OUTSIDE THE RAINBOW: See All Our Kitchen Color Ideas]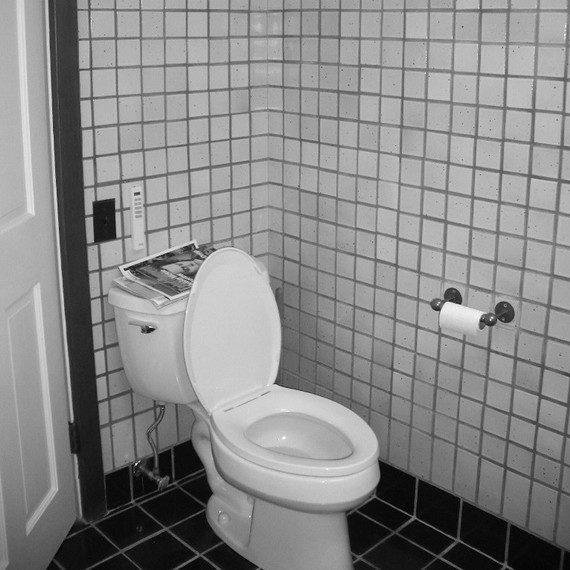 Before: A small, dark bathroom
With a private toilet, limited natural light, and a plain tiled wall, the master bathroom was in need of a few major upgrades.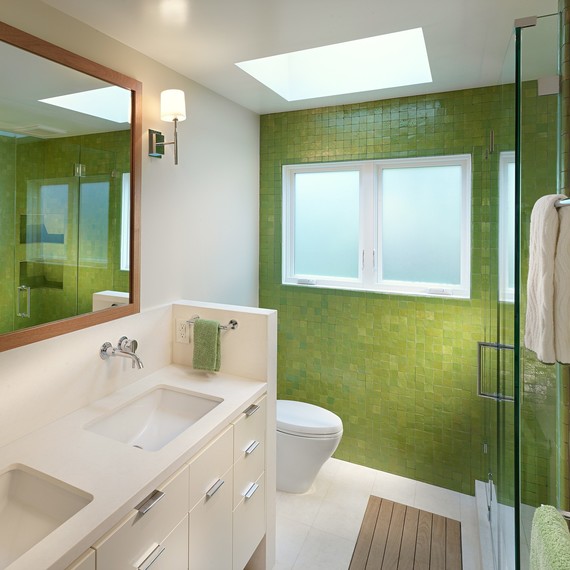 After: A clean, stunning space with double sinks
Adding two sinks and a striking tiled accent wall, the master bathroom was completely reworked and transformed into a spacious and stylish room. Bright green tile bounces off white floors and counters, paired with an all-glass shower to complete the look.
[STEAL THESE IDEAS: Our Favorite Bathrooms]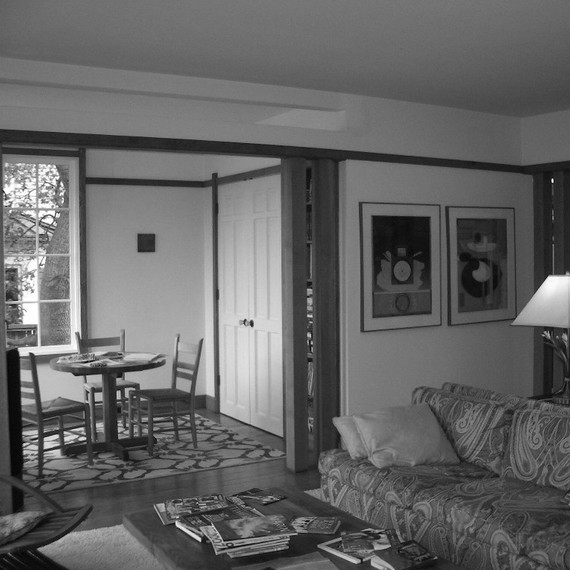 Before: A living room lacking function and design
Little personality and dark furnishings left this living room feeling severely dated.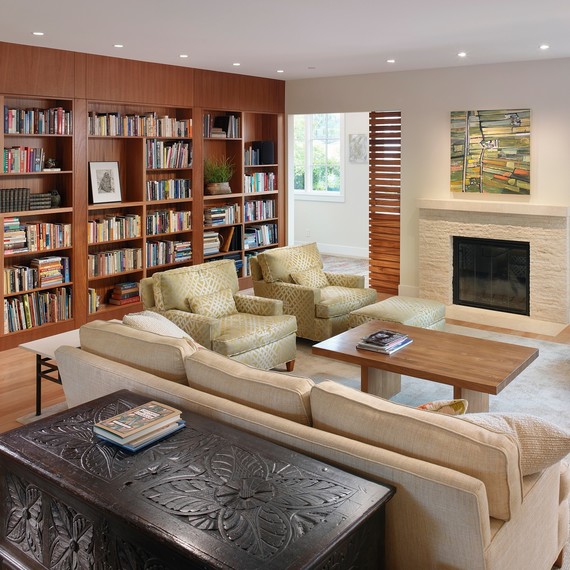 After: A contemporary space loaded with charm
A full wall of built-in bookshelves turned this living room from basic to brilliant. Other renovations included refacing the existing fireplace with a contemporary look by switching out the brick for limestone.
[SEE MORE: All Our Best Living Room Design Ideas]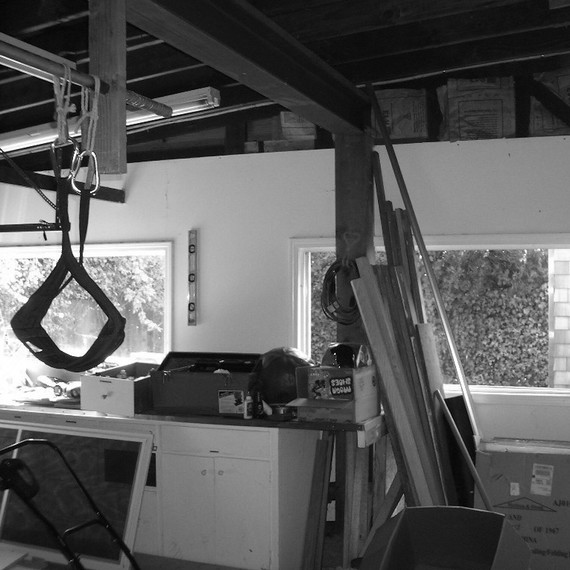 Before: A cluttered garage wasting space
Too cluttered to fit cars, the unused garage in this cottage needed to be cleaned out and transformed into a functional space.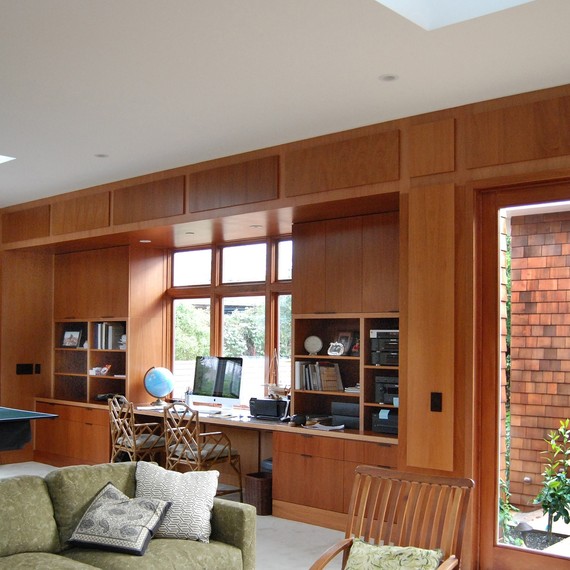 After: A large family room and office combined
The small family room was combined with the garage to form a large family room that doubles as an office at the back of the house. Walls wrapped in African mahogany and plenty of room for extra storage, the new design creates a warm library-feel to the space.
With the client being open to suggestions and changes, Rossington Architecture was able to successfully transform a cramped cottage into a cozy, cheerful retreat.
For more details on this small cottage before and after project, visit Rossington Architecture on Porch.com.
Photos courtesy of Rien van Rijthoven